Malaga province is beautiful and diverse. In terms of landscape only, you will find beaches, mountains, valleys, forests, waterfalls, cliffs,.. For this exact reason, nature invites us to go exploring, to go on an adventure discovering the most beautiful sceneries of this area. Malaga is a true paradise for all hiking enthusiasts. There are hikes of different durations and complexities. In random order, find the top 5 hikes in Malaga here below:
Caminito del Rey
The Caminito del Rey, also known as the King's Little Pathway, is located in El Chorro, around Ardales. During this hike you walk alongside towering cliffs and a narrow gorge. The trail offers a unique blend of history and adrenaline. The recently renovated path ensures safety without compromising the breathtaking views of the Guadalhorce River, making it a must-do for thrill-seekers and history buffs alike. The hike takes between 3 and 4 hours. By walking the Caminito del Rey you will enjoy spectacular views, a grand variety of different vegetation.
There is enough shade to rest under on a sunny day as well as drinking points where you can fill up your bottle. When you finish the hike you can treat yourself to a delicious lunch in Álora. When you are once again energised after a satisfying meal, don't forget to stop at the lake El Chorro, where you can swim and practice many different water sports. We recommend doing this hike during spring or autumn. The summer period is of course also doable but start as early as you can! It can get pretty warm in July and August so take care of yourself.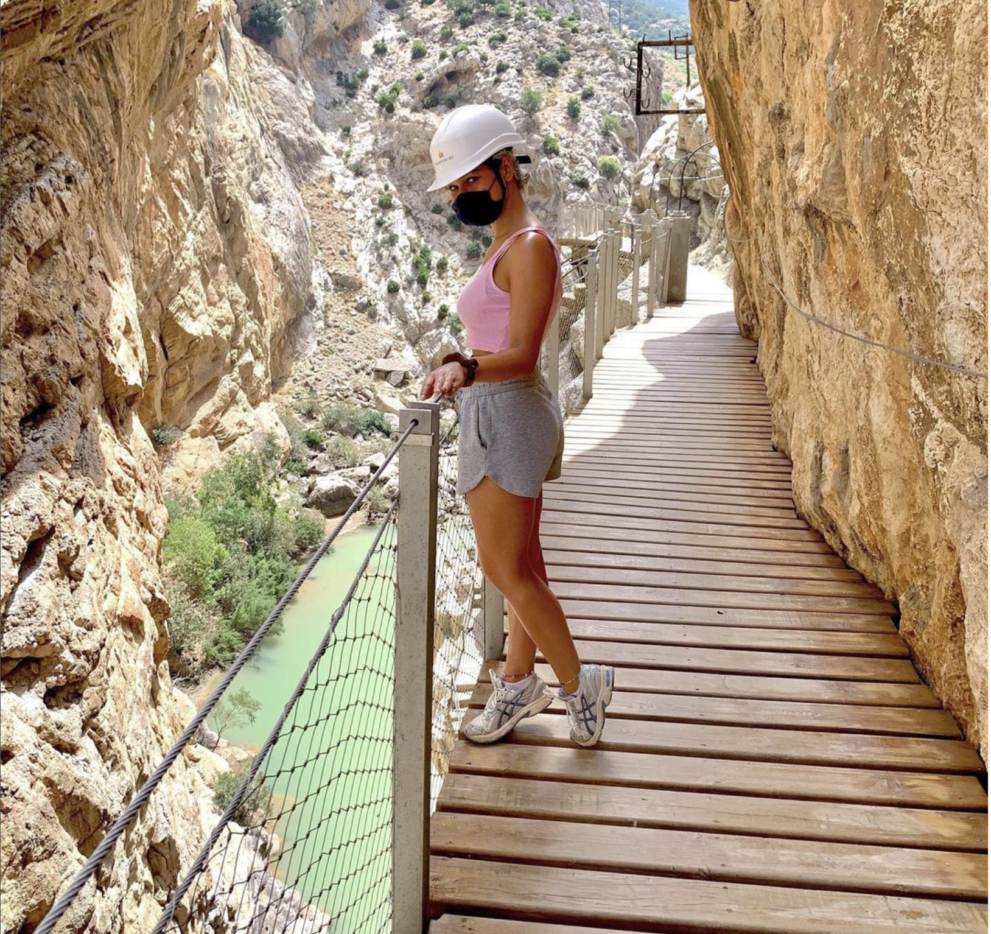 La Concha
La Concha is one of the mountains of the Sierra Blanca range, located in Marbella. This is one of those hikes that you simply must have done if you live in Andalucía and especially Málaga. Yes, it is challenging but what you get in return is something that no one can ever take away! Those views, overlooking the Mediterranean Sea as well as the Costa del Sol, you feel like Planet Earth belongs to you.
The trail can be started from the bottom of the mountain, at Refugio El Juanar, although most drive further up the mountain to start there. You start the hike by walking through a gorgeous Mediterranean forest. The further you go up, the lesser trees you will see and the more rocky formations will meet your eye. You can walk on the rocks, do a bit of mountain climbing if you dare! There are plentiful moments where you can seek adrenaline!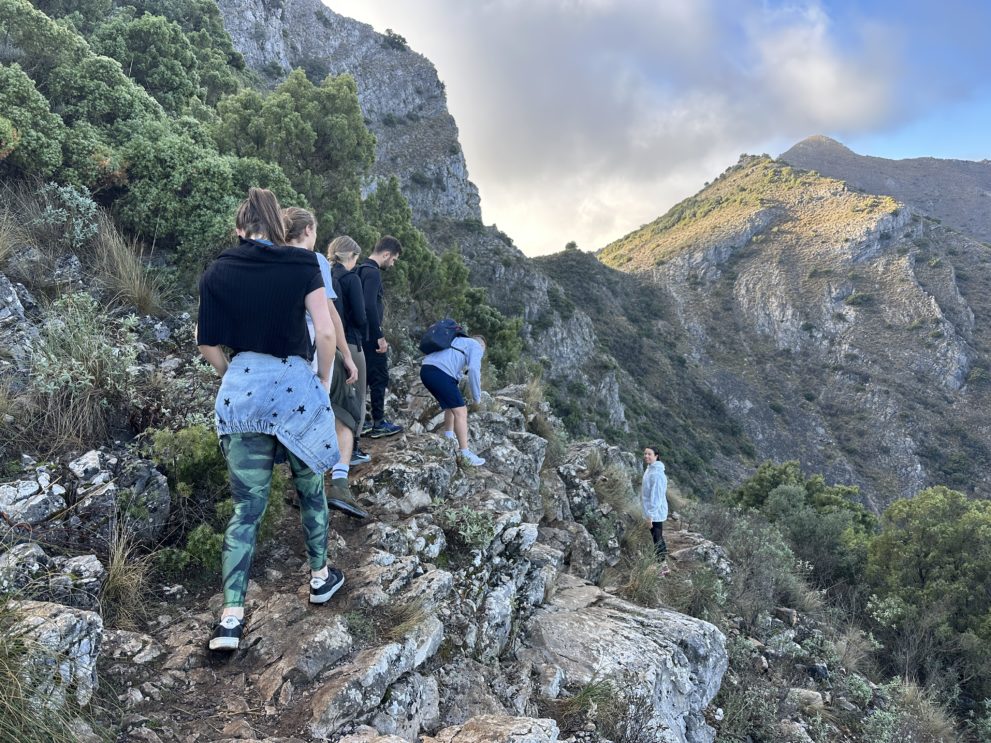 El Torcal de Antequera
Whether you love hiking or not, El Torcal de Antequera is a must-see for anyone who steps foot into Malaga. Here you can fully immerse yourself in a landscape like no other. The limestone formations create an environment so beautiful that it is hard to believe something like this exists on Earth. The rock formations have adopted many different sizes and shapes due to the erosion of the wind and rain over millions of years. Yes! It is that old! So can you just imagine walking around and finding a fossil? Start believing it because that is the reality of hiking in El Torcal.
The winding trails lead through a (well-indicated) labyrinth of bizarre rocks and provide a fantastic, unique and unforgettable hiking experience. Also here there are different routes, some shorter, some longer. The complexity of the routes is also indicated so you can choose which one fits you best. The panoramic views from the summit offer a visual feast for photographers and those seeking a geological adventure.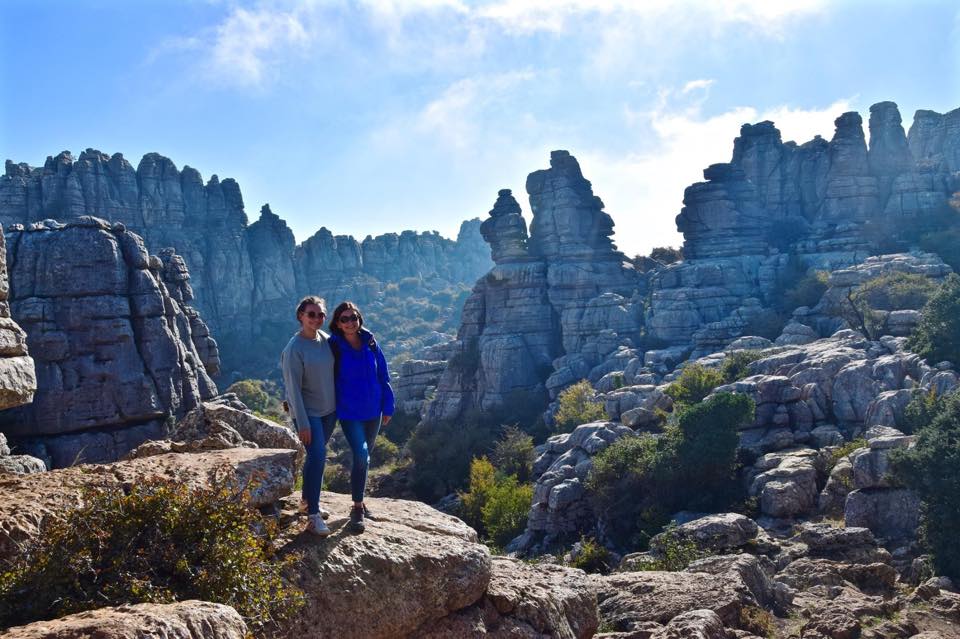 Cueva del Gato
If you are staying around Ronda in summertime and you are in desperate need of a natural ice-bath, Cueva del Gato is the place. The actual route is located in a little village called Benaoján, where you can previously stop to buy some snacks for a great picnic! The homemade cheeses, sausages, ham and piquitos will make the experience even better! Cueva del Gato, the cave of the cat, is very easily accessed from the main road. There is a parking spot from which you walk down. The route is less than 15 minutes. You cross a bridge and can see the train rail in the distance.
As you approach the water body, the small lake, you feel an instant change in temperature. It could be 38ºC and by the water it feels like 25ºC, an absolute pleasure if you have experienced the Ronda warmth. The water is ice cold, this cold water has been proven to be incredible for one's health! Also it is a beautiful colour, turquoise green-blue. There is one spot where you can climb up the rocks and jump into the water, if you are seeking for a rejuvenating experience. The hike continues into the cave, but when it is warm in Ronda you will prefer to stay near the water. Remember to bring a towel, a beach lounge chair and plenty snacks and water since you cannot buy it on site.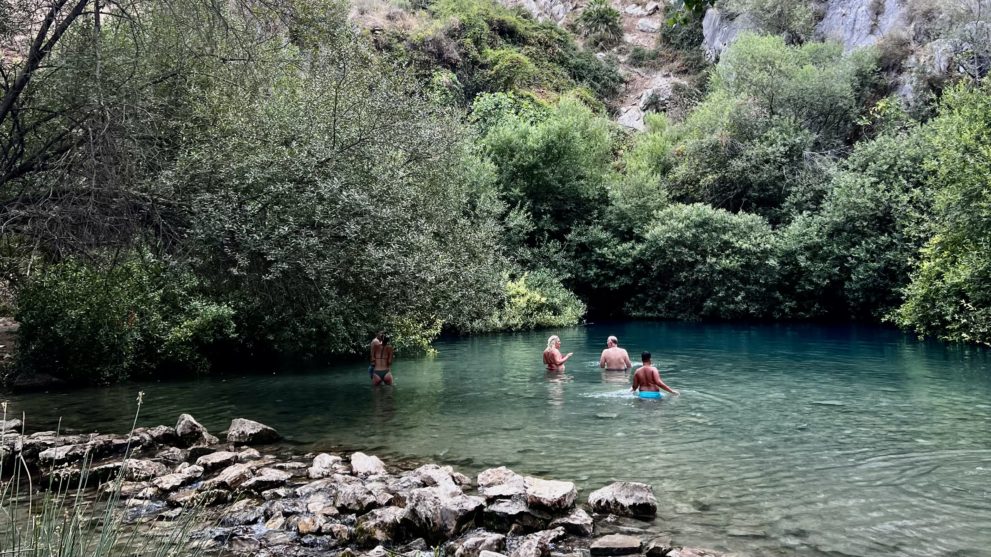 Sierra Crestellina
The Sierra Crestellina is a gorgeous mountain range that lays between Casares and Gaucín. The mountain was given its name because the top of the mountain looks like the cresta of a rooster (chicken or cock's comb). There are two interesting hikes on this mountain range. Starting from Casares you can walk towards the Refugio, or walk all the way to the top, where you will feel like the King or Queen of the World. Just like in La Concha, you can drive up the mountain so you don't have to start in the village.
The hike has easier and more complicated parts. Especially the end, where it is quite steep, is slightly more challenging since it requires more physical strength to climb up the mountain. But if you take your time then anyone can reach the top and enjoy those spectacular views. What is truly impressive about this hike are the vultures and the mountain goats! We highly recommend it (we can't even remember how many times we have done this hike).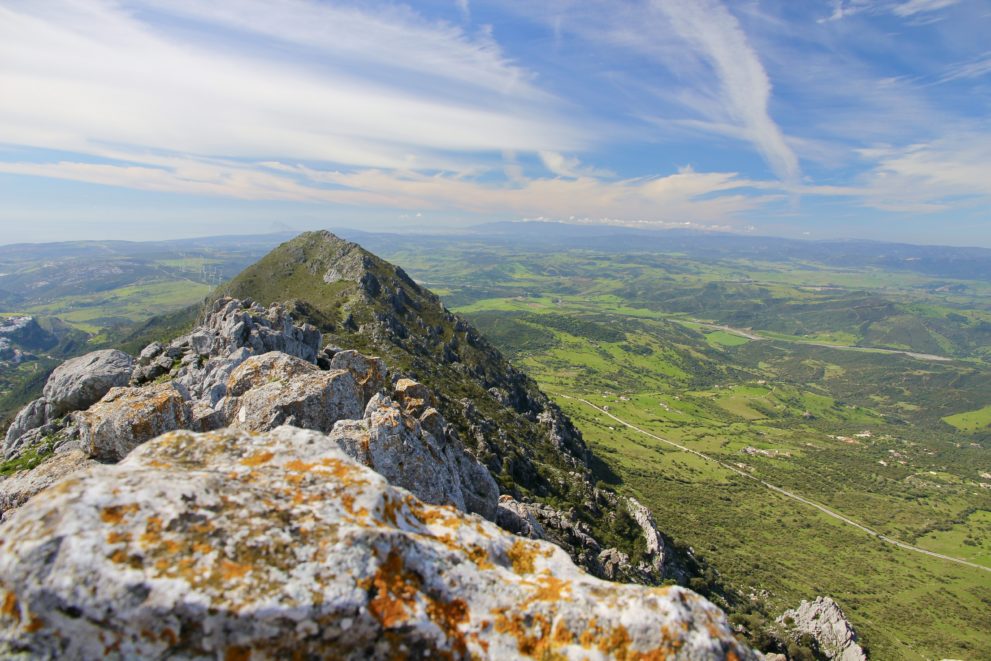 These top 5 hikes in Malaga will give you an unforgettable experience. Province's hiking trails cater to a diverse range of preferences, from adrenaline-fueled adventures to tranquil escapes. Whether you seek panoramic vistas, geological wonders, or hidden oases, these five hikes promise an immersive journey through the natural wonders of this captivating region. Lace up your hiking boots and embark on a trail of discovery in Malaga's breathtaking embrace.
Contact
If you are looking for a finca in Andalucia, a gorgeous rural finca in spain, then make sure to reach out to us so we can help you out in your journey! Call us on +34 952 89 51 39 or email info@villasfincas.com.
Danielle Ernstsen | 15th November 2023