Ardales is well-known as being the doorway to the famous Caminito del Rey. However, not many know the depth of history, culture and gastronomy that lies in this white-washed town of Málaga. Ardales has some areas of interest that date back over 55.000 years. It's no wonder that many ex-pats have chosen this municipality to live in Andalusia and own a country property.
Ardales is located in inland Andalusia. At only 40 minutes from Málaga airport, it is the base for many wanting to live near a typical Andalusian town and work in the city. Owning a cortijo in Ardales is owning the real Andalusian dream! Warm summers with blue skies entice outdoor living here, with plazas to sit and enjoy the days, many walking paths to stroll down the countryside lanes… The villagers in Ardales are warm and friendly. They gather many times a year to celebrate festivities such as the Fiesta de Matanza in February, a gathering to celebrate typical meat products produced in the area. Polkadots and sangria are a well-known slogan for Feria and Romeria and Ardales does not hold out! Winters are cooler, with an average of 16º throughout the colder months!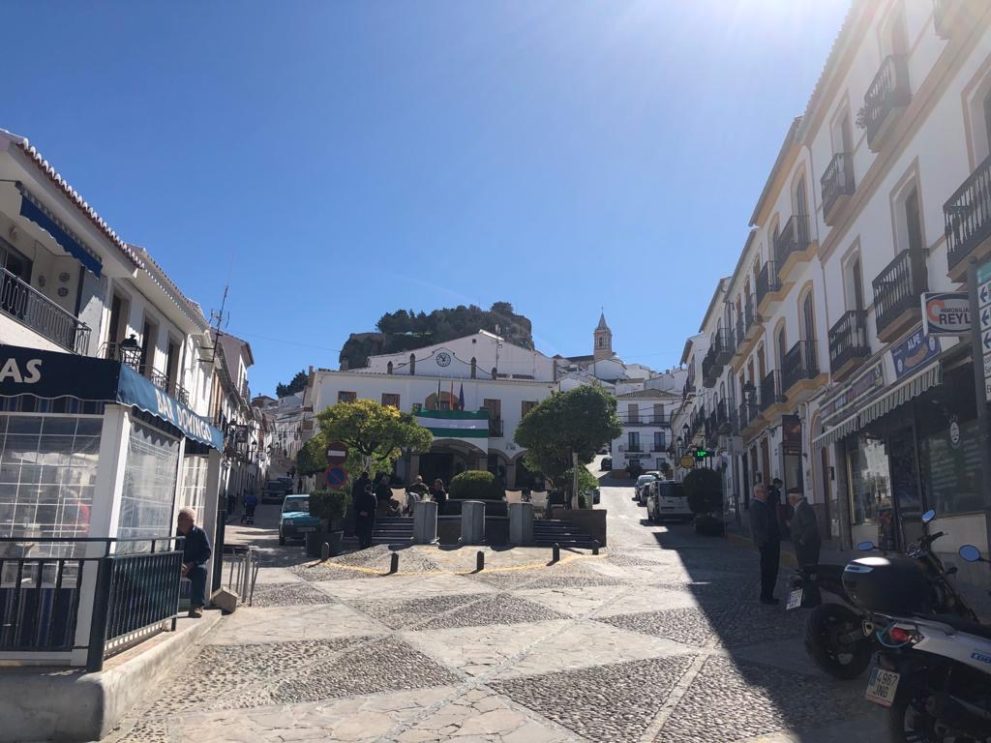 History of the town
The name "Ardales" derives from Romanesque, of a Mozarabic root. In the Roman times, a fort (Castillo de la Peña castle) built on a raised part of the land, and the town grew around this. After the Arab invasion, the towns name was called "Ard-Allah", meaning God's garden. Over the years it has changed to what we now call Ardales.
History is embedded in Ardales. Many archaeological discoveries have been made, such as axes, needles, cave paintings dating back thousands of years.
What to do in Ardales
There are many things to do in Ardales for all types of interest, hobbies and ages. Ardales offers dance classes, karate, language schools, pilates and many more options. The Prehistoric Museum, next to the Poet's Garden, is open from Tuesdays to Sundays from 10-14h. The Ardales plaza, in the centre of town, is always full of life, with kids running around, people on benches chatting in the evening sun, tourists wandering around the historical streets snapshotting the colourful entrances.
For those who like hiking, bike-riding, horse-riding, or walking, there are many routes to take through the countryside. El Burgo is a town a 3.5km distance and you can walk to it in a day! Through the beautiful nature that this stunning area offers, it really is a must! Another one to check off the list is the route Ardales-El Serrato, a lovely trek through the Guadalteba region.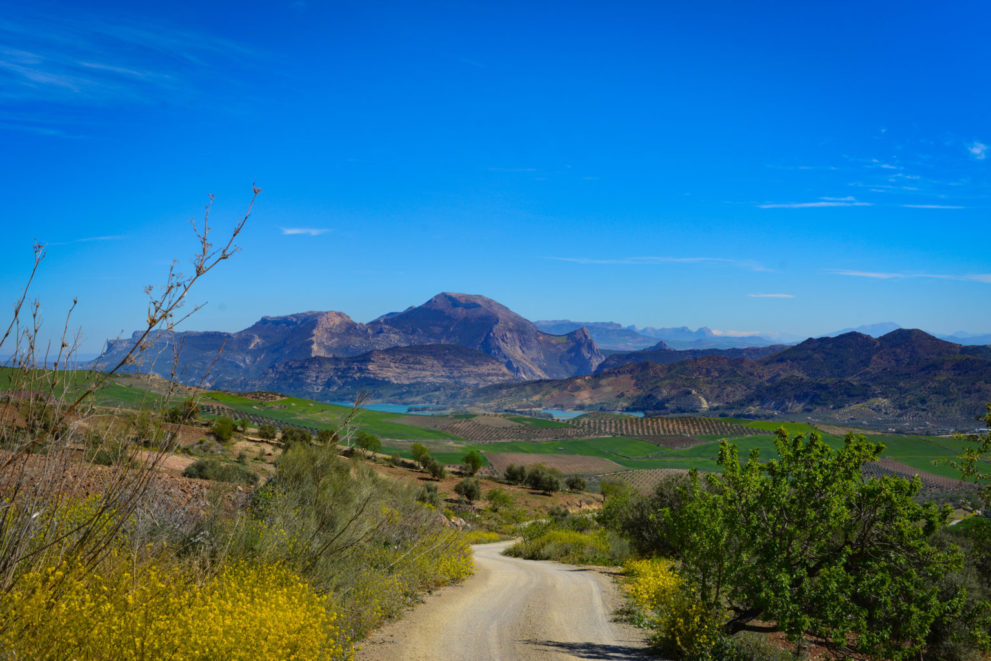 For more sightseeing, I would definitely suggest two amazing pieces of history. The Caminito del Rey, a 3km hanging walkway that runs along the Gaitanes Gorge. It was built between 1901 and 1905, with the aim of connecting two waterfalls: Salto del Chorro and Salto del Gaitanejo. Not for the light-hearted, but so worth it! Finish up at the El Mirador restaurant with a paella and vino, overlooking the El Chorro lakes, breathtaking! And secondly, the Trinidad Grund caves. In 1821, an earthquake reopened the entrance to a cave that had been closed for over 3000 years! There are many cave paintings and prints, and the interior design is mesmerizing!
Where to eat in Ardales
Typical food from Ardales can be the famous "Galletas de Almendras", almond biscuits. These melt in your mouth and are delicious! In addition to our loved gazpacho, stews and products derived from pork. There are a few restaurants that stand out in Ardales, Restaurante Pilar, Bar Vera and Bar de Juan all provide typical gastronomy of the area, and for a lighter meal, Al Andaluz and El Millan.
Services in Ardales
There are many supermarkets, bakeries, butchers, the town hall and a 24/7 medical centre. The nearest hospital is Hospital Guadalhorce at just 20 minutes. Other services can be found in the surrounding towns such as Campillos, Cártama and Málaga city. Camping sites, hotels, B&B's can also be found in this area.
To round up, Ardales is a great base to have if you are looking to living in Andalusia, surrounded by nature and pleasing views, but not too far from the hustle and bustle of the cities.
Danielle Ernstsen | 14th March 2023