Generally speaking, Spain is a highly visited country. Especially since the last decade, specifically Malaga has become one of the people's favourite destinations. Malaga is now an incredibly popular holiday destination since it offers so much variety! The province is culturally and historically rich. She provides many touristic attractions that are undoubtedly worthy of your time. Not only is Malaga the perfect place to visit, but also to live! For many different reasons, numerous foreigners have decided to leave their previous lives behind and start their new lives in Malaga, Andalusia. In this guide you can find all the information you need to know about the ins and outs of Malaga province. 
Is Malaga a good place to live?
Out of the 8, Malaga is the most developed province from Andalusia. It is located on the south of Andalusia by the Mediterranean coast, and is surrounded by 5 other provinces! This means that Malaga is better connected to its surrounding areas compared to other provinces. Because of its rapid economic and touristic development over the last twenty years, Malaga has become the centre of communication with other countries too. High velocity trains (AVEs Alta Velocidad Española) and aeroplanes transport you from and  to any (inter)national destination. The now-expanded International Airport of Malaga welcomes thousands of people per year. The airport currently has an average of 450 flights per day. Both the airport and train station are easily accessible from any region.
Those stunning haciendas and cortijos in the countryside of Malaga await you from the very moment you get out of the plane!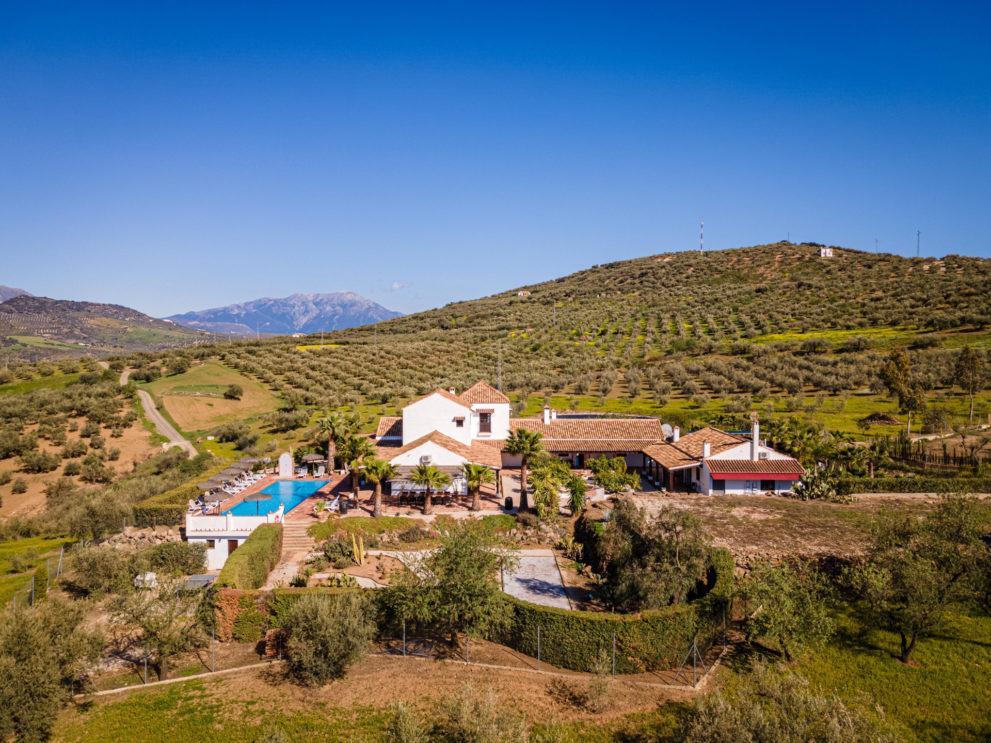 What languages do they speak in Malaga?
The main language spoken in Malaga is Spanish. Or perhaps we should say, Andalusian. Down south, the Andalusians speak faster and have different ways of pronouncing and articulating their words. Some say the Andalusian accent is closer to a dialect than an accent. So don't worry if you can't understand them at first. The locals will always try their hardest to communicate with you. However, since Malaga has become an international hub, Spanish is definitely not the only language you will hear. As you walk on the streets you will hear English, Dutch, French, German, Swedish, Italian, Japanese, Korean, Chinese and so many more!
Especially in summer when the cruise ships arrive at the port, you will hear languages you have never even heard before. The locals know that internationals love coming to Malaga so quite a few of them speak English, French and or German. The diversity languages is what make Malaga an incredibly rich and multicultural paradise.
What do I need to know about Malaga?
Here are some fun facts about this magnificent province.
Semana Santa
A Spanish tradition that is honoured by everyone is the the Semana Santa, Holy Week in English. It is celebrated between March and April. During the Semana Santa in Malaga religious processions take place that are some of the most beautiful and spectacular ones from the whole of Spain! Did you know that Antonio Banderas, originally from Malaga, comes back this specific week to form part of this deeply rooted tradition? That shows how important Semana Santa is for the locals.
Entertainment & Gastronomical Hub
Over the last few years and up until today the Town Hall of Malaga makes plans to renovate and improve the city. Because of this brilliant and entrepreneurial insight, Malaga has become worldwide bate for tourists. This also means that the economy has grown immensely in the past 2 decades. (Open air) film festivals,  flamenco shows, theatre and fun evenings at the local bars make the picture complete. Moreover, luxurious hotels, rooftops with breathtaking views and restaurants with the most delicious food have opened over the years too. Malaga is known for its fantastic restaurants. Malaga province counts with several chefs whom have been awarded numerous Michelin Stars. Dani Garcia for example, has been awarded 3 Michelin Stars, and Benito Gómez has been awarded 2 Michelin Stars!
International Port
The port is currently one of the most important ones in Spain. Ever since it was opened it has become a very popular arrival spot for tourists to enjoy the city centre and province. During summer especially, countless cruise ships arrive and disembark thousands of tourists who want to see everything the marvellous city has to offer.
Art & Architecture
Was Pablo Picasso born in Malaga? Yes! The famous Spanish painter was in fact born in Malaga. If you wish, you can visit his childhood home, which is now the headquarters for the Fundación Picasso. His museum, a smaller version of the Pompidou museum, along with many museums, are open to visitors throughout the year. Ticket price depend on age, and students almost always get a free entry or a reduced price. Next to museums, Malaga also has stunning architectural monuments. After all, Malaga was once conquered by the Arabs and by the Romans in different time periods. Both cultures have left their footprint in the form of stunning architectural remains. An example is the Alcazaba, the Moorish palace. This was built upon Roman ruins, intended for defence against pirate attacks.
What places should I visit in Malaga?
There are a plethora of activities and places readily available to visitors. To begin with, Malaga's mountains are known to be decorated with small white villages, all with their own traditions. No matter what one's purpose in Malaga is, these picturesque villages are a "must" on the to-do list. Some of these include Ronda, Casares, Gaucín…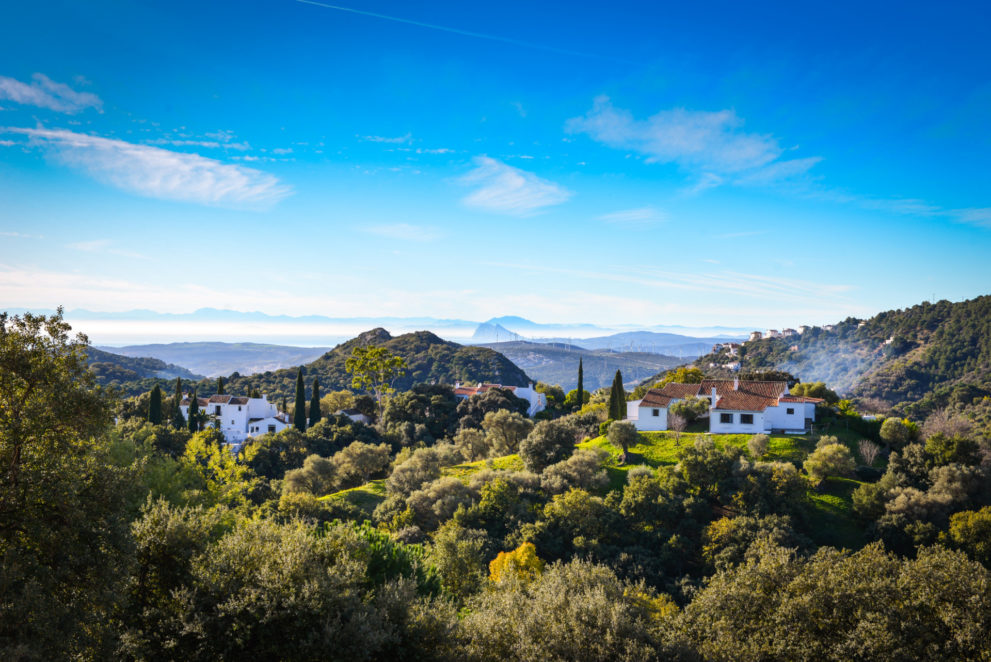 Ronda, Casares and Gaucín truly stand out from the rest. Ronda is very well known for its spectacular views from the famous ravine, as well as its delicious wine. Many people choose to buy a property in Ronda because of its tranquil yet vibrant nature. Casares is charming, loving and only 10 minutes away from the coast! For those who like outside sports, Casares is ideal! Several hikes in the Sierra Crestellina, the Sierra Bermeja, the Utrera, and many different climbing routes have been indicated. Buying a property in Casares is the right option for you if you wish to have the tranquility of living in the mountains and being close to the coast to enjoy the different amenities and activities. Finally, owning a property in Gaucín is perfect if you want to be slightly further away from the coastal life and enjoy being in the midst of artesanal shops with cheese, hams, sausages and jams.
Many people visit, or want to live in Malaga, because there is a harmony between the traditional Andalusian lifestyle and the luxurious Marbella & Sotogrande lifestyle. No matter what kind of lifestyle you desire, Malaga offers it.
What to do in Malaga?
Golf Paradise
Malaga is in the South of Spain, more specifically, the Costa del Sol. Some like to call this part of Andalusia the Costa del Golf since there are so many golf courses on the coast. If golfing is your cup of tea, then the province of Malaga will probably be your number 1 destination! The well-known region Marbella, is considered Europe's golf capital. Moving here ensures you are in the right place to play golf all year round. Marbella is not the only luxury area to play golf of course. The well known and internationally high rated golf course El Cortesin, is situated in Casares, merely 30 minutes away from Marbella. Fantastic and beautiful golf courses can be found in Sotogrande too, such as the Valderrama Golf Club.
Hiking: El Caminito del Rey
"El Chorro" or "El Caminito del Rey" are very famous destinations in Malaga. They are hidden around the villages of Álora, Ardales, Teba and Campillos. El Chorro is a natural park with a very large lake where one can camp, swim, hike and climb. Most importantly, it is a breathtaking park where you can come to relax. It is regularly visited by locals and foreigners. There are several well-known restaurants in the area, with delicious homemade food. Sit and relax, enjoy a good wine whilst looking out at the views, here they are unbeatable! Day or night, El Chorro gives you peace and tranquillity, it is a magnificent and privileged place, worthy of being on your to-do list.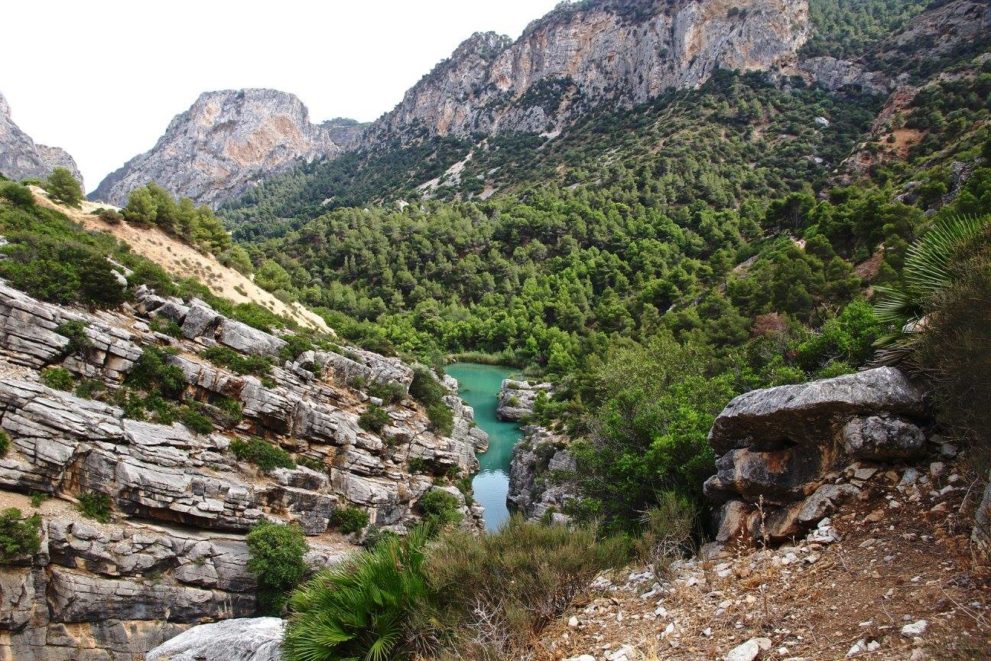 Wine Tasting
There are so many great wineries in Malaga that you cannot leave this province without having experienced a fun wine tasting! During the wine tasting the owners will explain the history of the vineyard, how the fruit grows and the entire process of how the wine was made. You get to enjoy delicious homemade wines paired with typical Spanish tapas: ham, cheese, sausage, olives, etc.
What is the history of Malaga?
Malaga was colonised by the Phoenicians in 1000 B.C. Back then, the city was named Malaka, which comes from the word Malac. In Phoenician, malacmeans salt. Since the city was built by the Mediterranean Sea, the name is quite suitable and beautiful. Around 218BC, the Romans occupied Malaga and many other parts of Spain. Starting in 711, the city of Malaga became a part of Al-Andalus, the Musulman Kingdom, their reign ended around the 1400s when the Christian rule began. Malaga was a part of a civilisation that thrived culturally, economically and socially. It was in the centre of commerce and trade. With the influence of so many cultures and religions over the years, Malaga now has a very diverse and rich legacy that shall not be forgotten. Beautiful archeological remains from the different eras can be visited today, which make Malaga such an attractive province in visit.
The Romeo & Juliet of Malaga
Malaga counts with its very own stories and legends. A very famous one took place in La Peña de los Enamorados in Antequera. The peña is a mountain that resembles the profile of a native American. The legend tells how a Christian boy and a Moorish princess fell in love. Due to their positions in society, their relationship was forbidden. The young adults ran away so they could be together, however, they were persecuted by the princess father's soldiers. As the couple reached the top of the mountain, they jumped from the cliff to be together for eternity.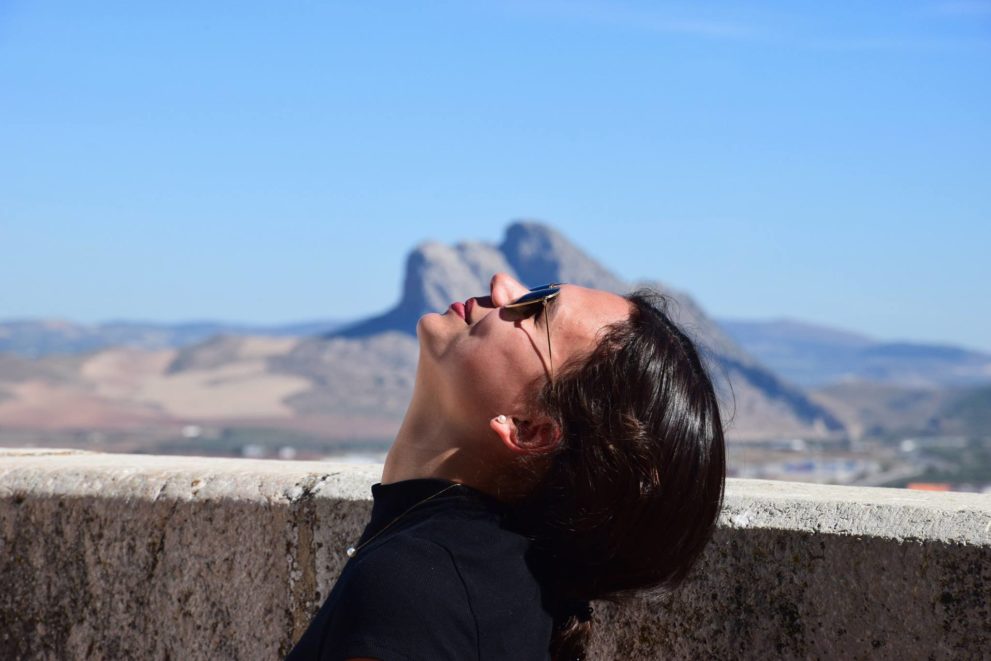 What type of climate does Malaga have?
The climate is typical Mediterranean: Malaga has dry and warm summers and short, temperate winters. On the coastline, sometimes it seems like winter never comes. The Mediterranean Sea regulates the temperature all year round so the average yearly temperature lies between 17 and 23 degrees Celsius. Further inland, the climate is slightly more continental, resulting in colder but dry winters and warmer summers. The warmest months of the year in Malaga is July-August and the coldest month is January. There is a smooth transition between seasons.
The sun shines roughly 300 days a year in Malaga and brightens the lives of everyone who lives here. Malaga is truly beautiful. When you visit her, you will want to move here.
Danielle Ernstsen | 13th December 2022