If you know one thing about Málaga is that this province's landscape is dotted with picturesque, white mountain villages. You have probably heard about Gaucín, Ronda and Casares. But, have you heard about Riogordo? Riogordo is another one of Málaga's precious villages, located in La Axarquía and merely 41 kilometres away from Malaga city. Keep reading to find out more!
Natural scenery
In Málaga, people tend to visit El Chorro to spend the day by fresh water and to practice aquatic sports. However, it's not the only place in the province; Riogordo has its very own lake! You can visit Lake Viñuela to spend a quiet day with your family. The Sierra del Rey and Alto de Gomer shelter Riogordo from the North.
Generally speaking, Riogordo has a stunning scenery perfect for hiking opportunities. Due to the mountainous landscape of the province, Riogordo countryside has some fascinating views!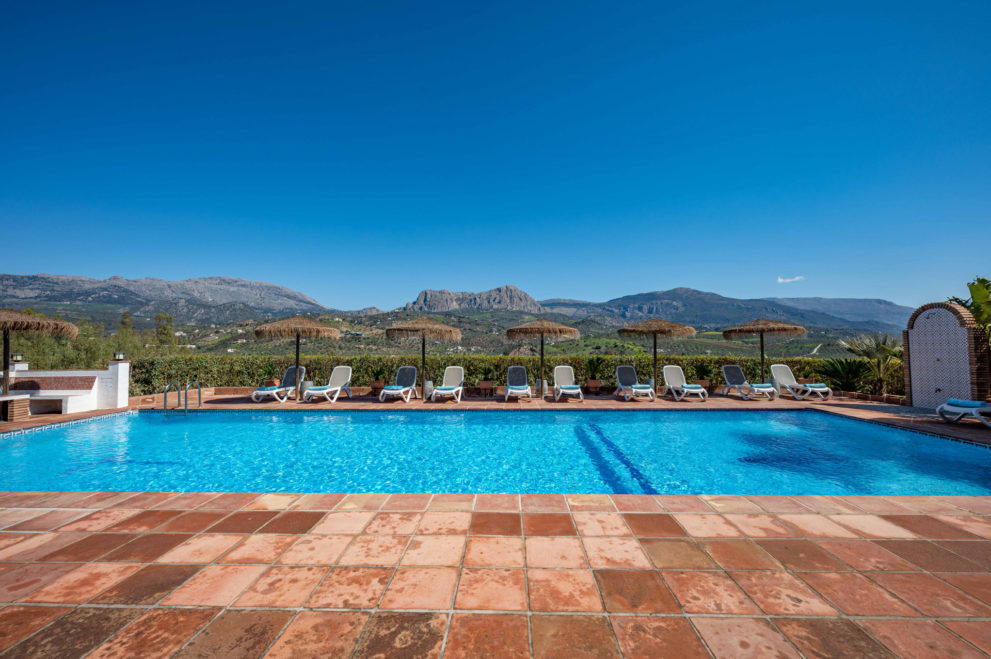 Ruta del Aceite
South of the town you will notice the landscape is covered by olive groves. This is no surprise since the soil in the Axarquía area is rich for the growth of olives trees, specifically for the varieties vernal and hojiblanca. These varieties are smooth and have a fruity taste and aroma.
Many people merely know Jaen and Córdoba for their olive oil production. However, you should know that Malaga produces fantastic extra virgin olive oil (AOVE, Aceite de Oliva Virgen Extra). For this reason, a specific olive oil route, Ruta del Aceite, was organised in Málaga. This route passes through 7 villages in the Axarquía area and Riogordo is one of them!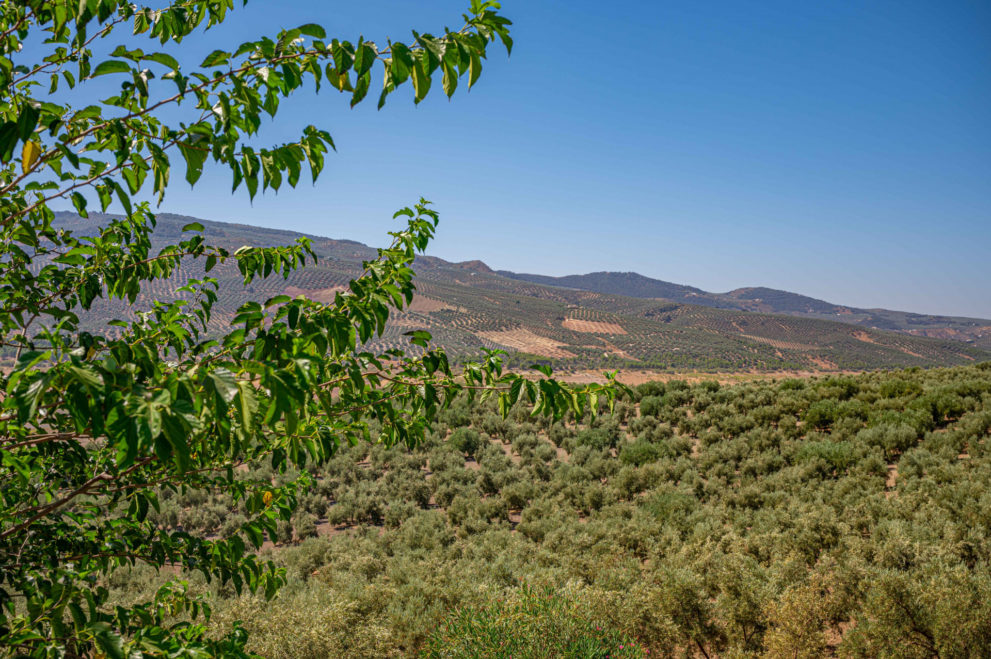 Fun facts
Often when a river runs through a city or town, the river is named after the city. Here it was the other way around. One theory states that the strong current swept a large quantity of minerals with it, making the water thick (gordo) as it arrived in the village. This is where the name Riogordo comes from, río, meaning river, and gordo, meaning thick.
The streets and architecture in this village ooze Moorish history. It was one of the villages in Andalusia that remained under the Arab influence for the longest time during their occupation in the Iberian Peninsula. The Phoenicians, the Romans as well as the Christians also partook in the history of Riogordo. Archeological remains from the different eras can be found and visited.
Gastronomy
Being a true Andalusian village, Riogordo has some fantastic restaurants with delicious Spanish food. One highly rated one is Bar Restaurante La Plaza, their tapas are mouthwatering! The restaurant Rincón el Colorín also has great dishes, they serve large and great paellas. The beauty about little towns like this one is that you can dine out for the same price as many decades ago! Eating out in Andalusia is a treat.
Danielle Ernstsen | 4th January 2023