Summer: the happiest, most lively season of the year. You might think, "What could possibly be so different or special about the summer in Andalusia compared to a summer elsewhere?" After reading, you won't want to miss one of our summers ever again. 
Ferias in the South of Spain
If you've been to the Costa del Sol you might have heard about its glorious and colourful ferias.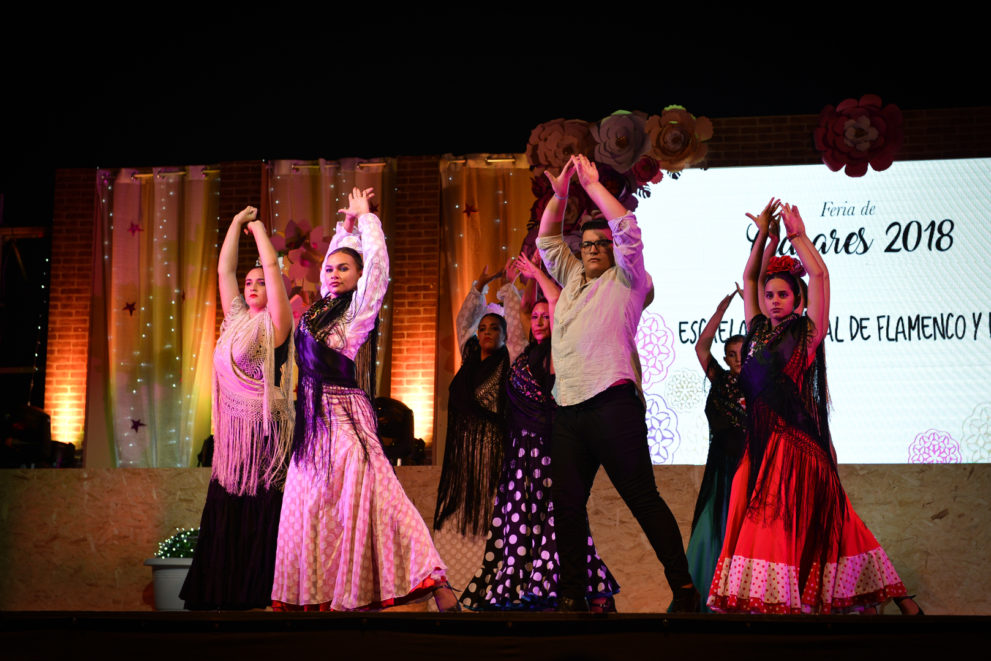 Every picturesque white mountain village, as well as large Andalusian cities, host ferias throughout the summer months. Typically between June and August. During ferias, you'll notice the streets are beautifully decorated with lights, balloons and flowers. Friends and families come together to celebrate. Music is played on the streets and activities are organised for all age groups. This entails water balloon wars for the children and chess competitions for the elderly. Moreover, plentiful sports and dance activities are available for anyone who is interested. If you love a bit of adrenaline, remember to seek out the thrilling rides at night!
Andalusian feria traditions
As you can imagine, the things you can do and see in Andalusian ferias are immensely diverse. However, there is one important activity we would like to highlight for our equestrian lovers out there. If we haven't convinced you to experience a summer in the south of Spain yet, this definitely will! Men, women and the horses dress up in flamboyant flamenco costumes and show off their horses during a spectacular parade. The horses are trained throughout the year and during the feria the owners proudly show everyone how graceful and elegantly the horses can move. Horses are even taught to ´dance´; they move on the rhythm of the music.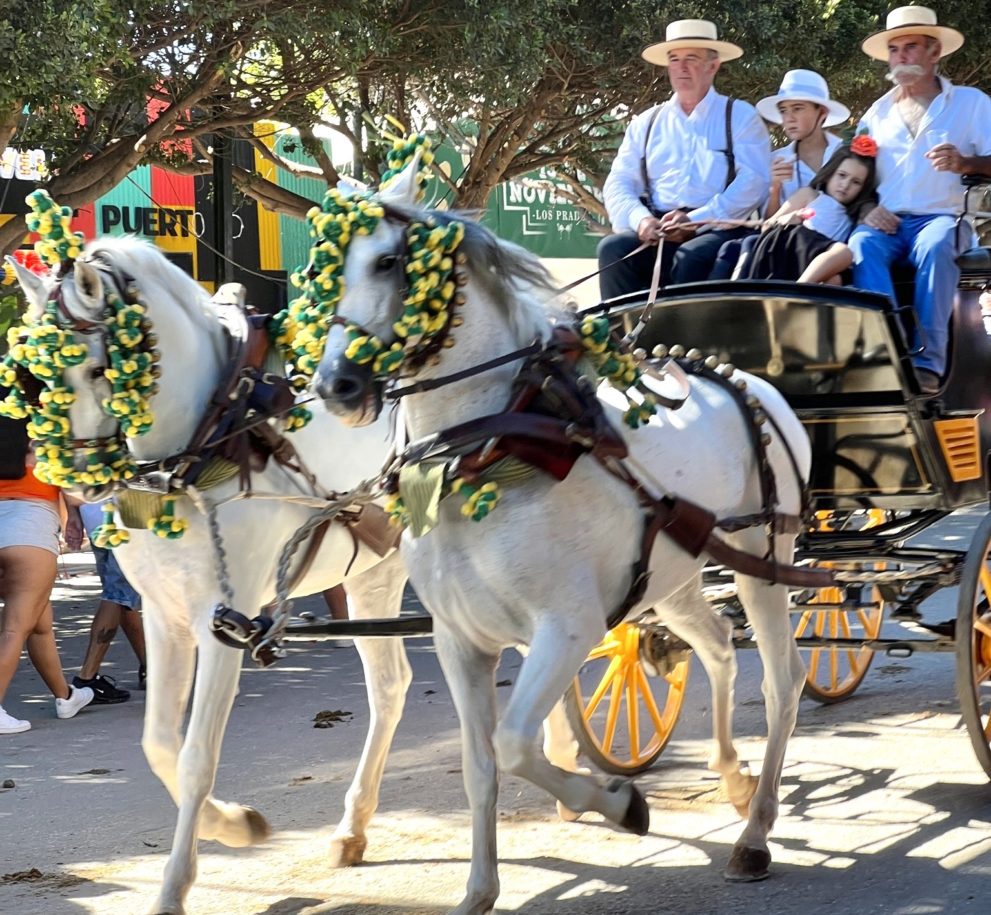 For several days, you will be able to experience the South of Spain in its most traditional form. This festivity expresses the Southern Spanish culture through women's beautiful flamenco dresses and exquisite gastronomy through tapas and paellas on every corner of every street. Last but definitely not least, pure joy and freedom can be experienced through the music that the locals sing and dance to, day and night. For a full feria programme you can check out this news article.
Beach, temperature and wind in Andalusia
In the south of Spain we speak of two types of winds: eastern wind (levante) and western wind (poniente). Knowing your wind is the only and perfect guide to know when you should go to the beach and when you should stay at home to enjoy the comfort of your own pool. The easy guide: levante means a lovely beach day at the Costa del Sol and poniente means a lovely pool day or beach day at the Costa de la Luz. Summer in Andalusia offers you everything you need.
Keep calm and swim: What is the levante wind?
With levante winds, temperatures tend to be softer because the Mediterranean sea regulates them. Temperatures range between 28 and 32 degrees Celsius. The wind brings in the warmer currents from the Mediterranean so the water will feel lovely. With levante, it is almost guaranteed you will have a tranquil beach day at the Costa del Sol, between Gibraltar and Málaga. Don't forget to bring your sunglasses and a book to fully relax.
Keep calm and explore: What is the poniente wind?
With poniente, the hotter air from Madrid and Sevilla travels down to the south of Andalusia, increasing the average temperature at the Costa del Sol. You can expect to see temperatures between 32 and 36 degrees Celsius. Only on rare occasions are temperatures higher than 36 degrees Celsius!
Beach days at the Costa del Sol on a poniente day are tricky. Firstly, you will surely feel the heat but you might hesitate to swim in the sea since the much colder currents from the Atlantic Ocean are blown in. Secondly, being sand scrubbed is a fair possibility. On the other hand, beach days at the Costa de la Luz, between Gibraltar and Huelva, are absolutely stunning! Expect to lay on elongated, soft, white beaches without being tormented by the hot temperatures, or the natural scrub. Another plus point is the magical journey and a sky filled with colourful kites along the coast of Tarifa.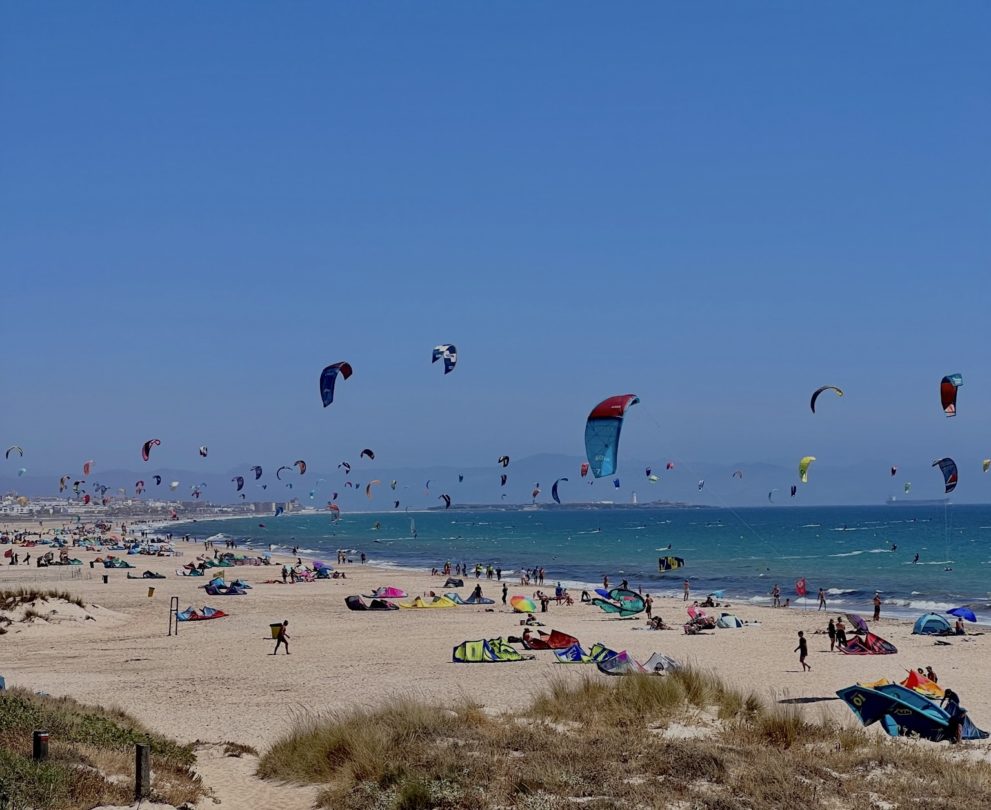 Summer in Andalusia feels like freedom. There's nothing like the warmth of its people. There is nothing like the waiter of a chiringuito offering you the freshness of a dorada that was caught that same morning. There is nothing like a cool breeze on the beach, realising how truly blessed and happy you are now that you have arrived in Andalusia.
Are you looking for a property in Andalusia?
For more information and inquiries, please email info@villasfincas.com or call +34 952 89 51 39.
Danielle Ernstsen | 1st September 2022