Waking up to the chirping sound of birds and a fresh breeze flowing through the trees surrounding your home. Isn't that a dream lifestyle? Cortijos in the south of Spain tend to provide you with such a luxurious life filled with the ultimate peace and quiet from nature. Owning a cortijo in Gaucin can offer you the dream life you have always hoped for. Let us walk you through the journey of this dreamlike lifestyle. 
Travelling to your dream home
Meandering through the mountains of Gaucin all the way to the top is already a journey in itself. All worth it, of course, for those wonderful views gazing onto the Mediterranean coast and mountain tops of the African coast. The views are only the beginning of your dream! The first sighting of the village will surprise you. White houses scattered across the hills, small terraces with endless supplies of tapas and, of course, the town's elderly sitting on a bench observing how the youth slowly grows up. Passing all these typical Andalusian sightings, and a quick drive from the main road, leads to a gorgeous hacienda hidden in the mountains.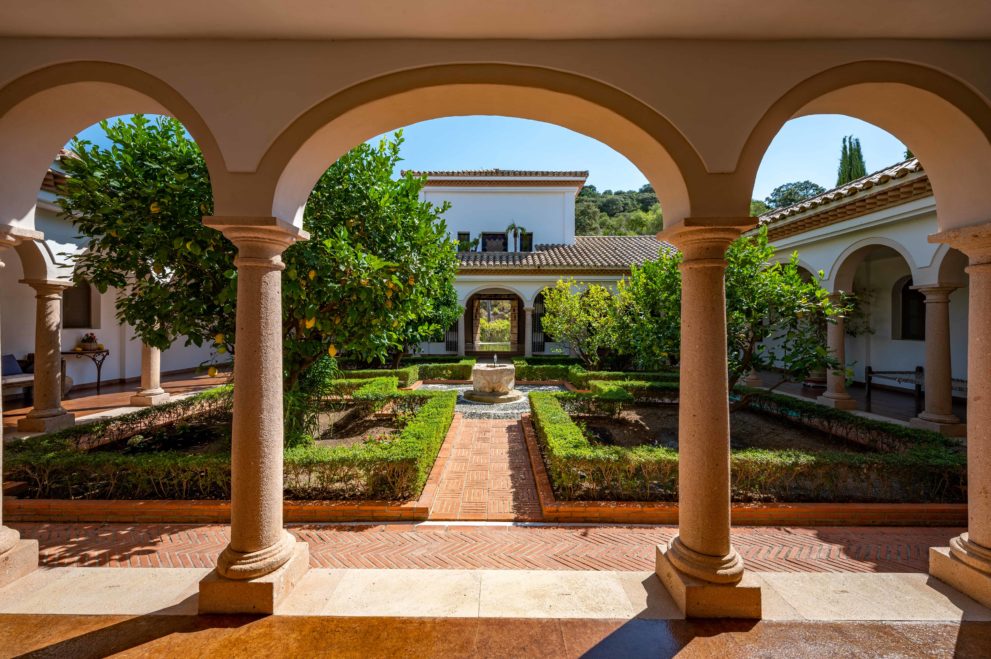 Authentic Andalusian details
This mansion is designed in an elegant Andalusian style with many classic integrated details such as a courtyard with lemon trees, a fountain and, finally, authentic stained-glass windows. This courtyard is surrounded by beautiful arches giving this oasis the finishing touch.
With five bedrooms, this villa is idyllic for a family. While indoors is perfect for all types of family activities, such as breakfasts in the large kitchen, the spacious outdoors will make you never want to leave nature ever again. You will find a large covered terraces for warm summer evening dinners, a classic pathway leading to a romantic pool house and stunning old olive trees. Imagine yourself barbequing on late summer evenings or going for a morning stroll during the early mornings. All combined give you a life in absolute privacy while still being at only 10 minutes from the village of Gaucin and 45 minutes from the coast.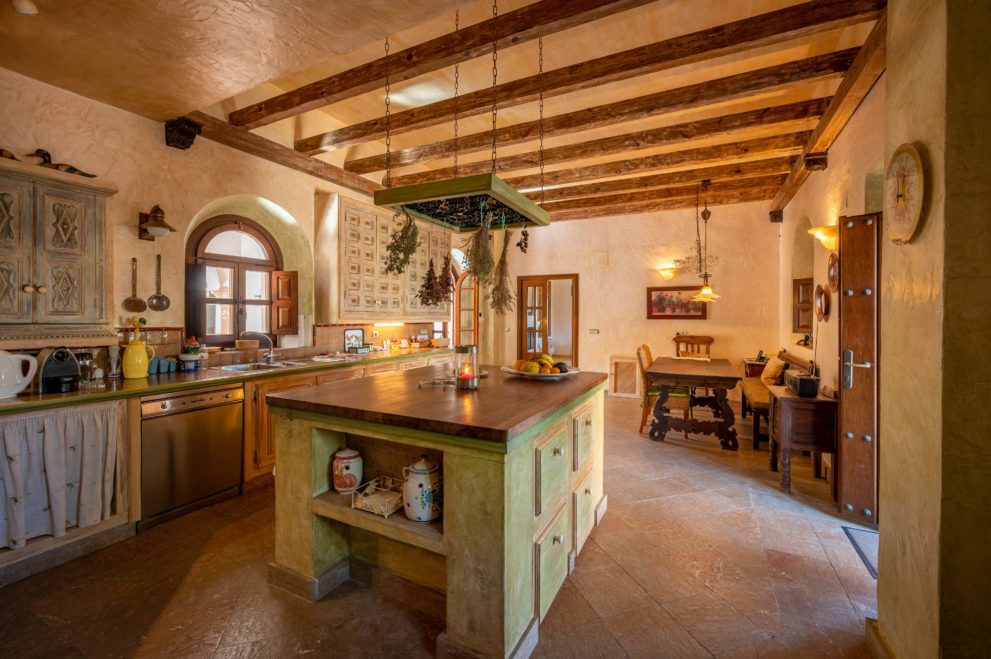 A complete walkthrough
Is this your dream life? Cannot wait to see more? Check our property tour below:
Are you interested in purchasing this cortijo for sale in Gaucin?
For more information contact us via info@villasfincas.com or call +34 952 89 51 39.
Michelle Ernstsen | 1st September 2022