Once again the village Gaucin guarantees quality living in Andalusia. The healthy mountain air and the solidarity between its inhabitants have kept the village free of Corona virus. Confinement must have been difficult, but the villagers looked out for one another and left nobody behind. The shops, bars and restaurants are slowly opening again and the villagers continue to look after each other.
Quality living in Andalusia means so much more than enjoying the sun, or playing a round of golf with friends. Andalusian people have a big heart and look after each other.  For example, the organic shop at the entrance of the village, Pura Vida la Tienda Verde, almost instantly installed a 'solidarity fridge'. The fridge is filled by customers as well as the owners, with fruit and vegetables for thise families that are going through difficult times. They also started up free delivery services to vulnerable clients.
Fresh air and space
Gaucin is located at aproximately 600m above sea level. This eagles nest boasts the most spectacular views towards the coast line, the Mediterrenean Sea, the Rock of Gibraltar and the Atlas Mountains in Morocco. Yet it also guarantees the quality of fresh air. The village has less than 1600 inhabitants. The romantic narrow streets meandering through the village and Andalusian squares are never over crowded.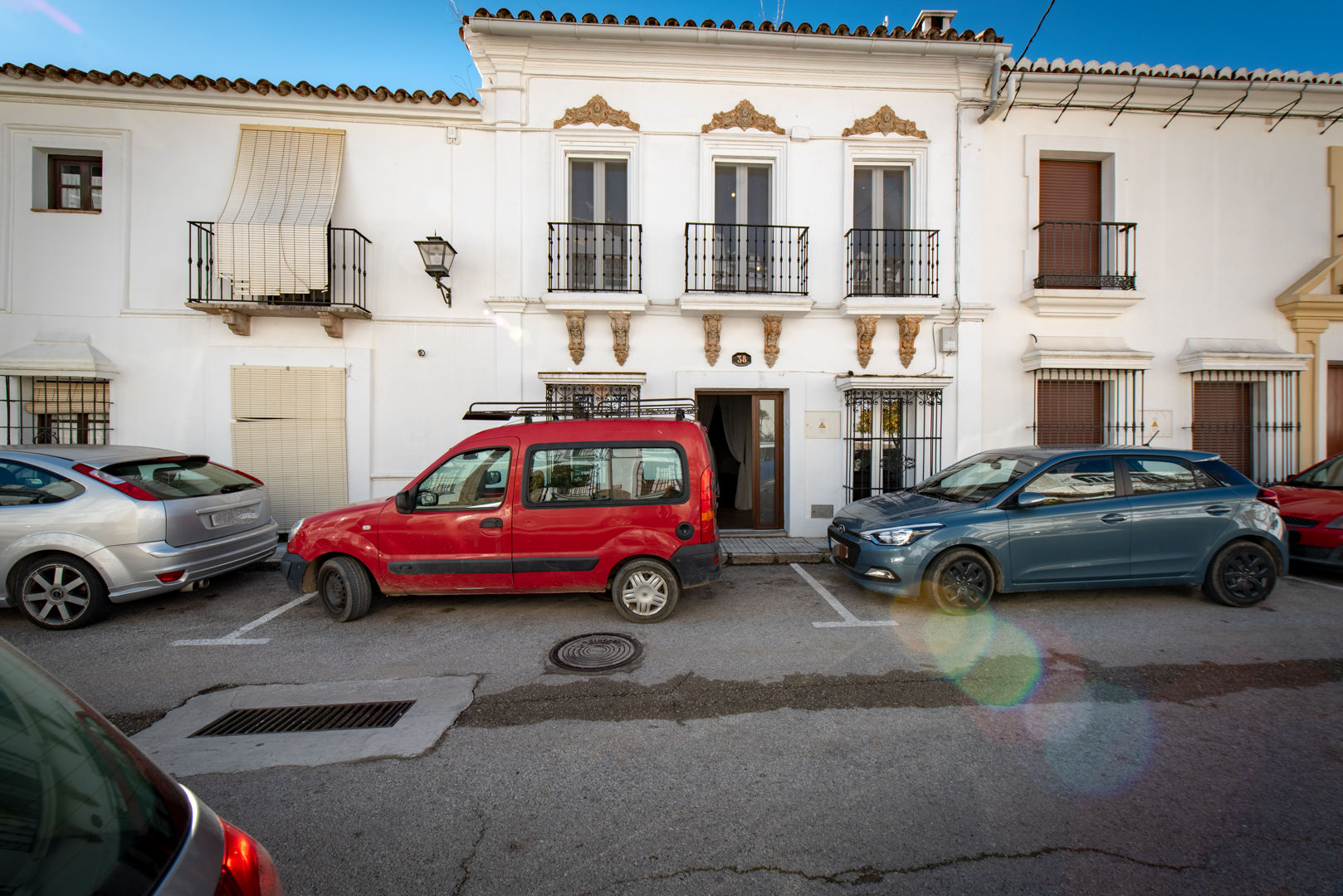 Gaucin's history goes way back. The mountains have been a safe haven for smugglers from Gibraltar since early days. These trails are now favoured by hikers! The village must have been rich as well. Calle Larga has some massive houses, with impressive fronts, established at the end of the 19th century, homes for the mayor, the notary and the notables of the village.
Quality living in Andalusia through village life
Gaucin is indeed a little jewel in Andalusia, not easy to find elsewhere. The village combines the qualities of village life with little luxuries that Nortern European and Northern Spanish inhabitants have brought with them. A small scale top restaurant as Platero is one of these luxuries. Or the wine tasting and 'tapas' at Bodega Cezar, just on the outskirts of the village, or a visit to an art gallery, Gaucin houses over a dozen!
Tempted to join this type of quality living in Andalusia? Do not hesitate to contact us to help you in your search! Email us at info@villasfincas.com or call us during office hours at 00 34 952895139
Anita Schmidt | 5th June 2020