The country property market is full of surprises: historical properties dating back to the 1500s, modern villas with updated comforts, farmhouses with many hectares of land… But the properties that fascinate us the most are the ones that reflect the Andalusian character in its architectural details. What comes to your mind when you think of Andalusian architecture? For us, it's all about arches, stone courtyards, water features, wooden beamed ceilings… Now, it is difficult to find all of those elements in one property, but this exclusive cortijo for sale (Gaucin) ticks all the boxes! Read more about it in this blog.
A quick introduction
First of all, please take a minute to get a feel for this luxury cortijo with the video below:
Cortijo for sale Gaucin
Following the video above, we might agree that this property oozes charm! A majestic entrance lined by palm trees leads the way to the luxury cortijo. Large antique wooden doors open up to the inner courtyard, the heart of this cortijo. Giving the feeling of a 'patio Cordobés', this courtyard is nourished with the sound of running water coming from a central fountain. It is surrounded by arches which playfully offer shadow to the citrus trees. The interiors are classically styled, with high ceilings and large windows. The cortijo also enjoys a large sitting terrace facing South-West looking over the valley of Gaucin. A paradise sitting on 31HA of land!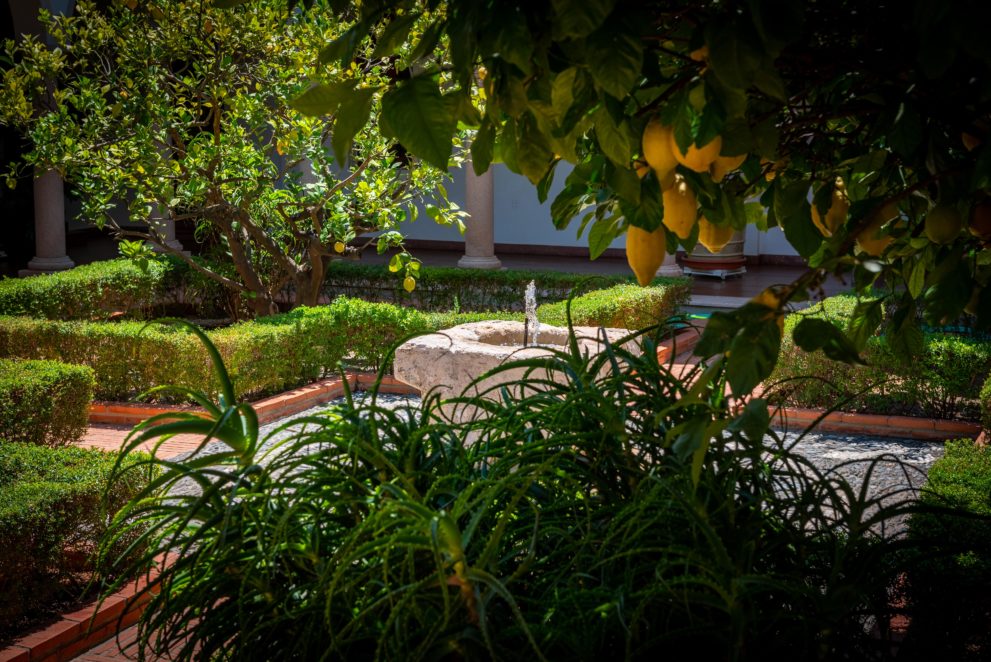 Once in a lifetime opportunity
Last but not least, believe us when we say that these properties are one-of-a-kind. You will literally not be able to find another one in the whole of Andalucia. For one: the location is unique. The combination of views, orientation and type of land makes the setting of this cortijo magical. Second, the size of this property is very rare in the country market of Gaucin. Many country properties here were family holiday homes or old fincas that have been renovated, but none match the grandiosity of this country estate! One thing is for sure: this is a unique chance to become a property owner in Andalucia.
Are you interested in purchasing this cortijo for sale in Gaucin?
For more information contact us via info@villasfincas.com or call +34 952 89 51 39.
Nienke Ernstsen | 18th August 2022