Often there is a preconception that to have the best quality, the best flavours, the best service and the most delicious food you ought to go to an expensive and luxurious restaurant. Or even to a Michelin star restaurant! However, we know for a fact that sometimes the best food and the kindest, warmhearted service comes from the oldest, local bar or restaurant alongside the road. We agree, it might not be inviting to go in. They are often hidden and can have an obscure look to them. But if you follow our advice you will try some of the most delicious dishes of your life! Are you ready to take on the adventure? If so you too will discover the finest local restaurants in Andalusia, perhaps even your new favourite restaurant. 
Over the years we have had the pleasure to have breakfast, lunch and dinner at many different places. We drive through Andalusia almost on a daily basis, and after a long photo shoot, or a fascinating viewing with a client, we feel our bodies craving a good meal. Sometimes waiting a couple hours to drive home just isn't an option, and this is how we have discovered some of the finest local restaurants throughout Andalusia. It ranges from ventas, bars and restaurants along the road to petrol stations with restaurants inside. Trust me, we have seen and tasted it all!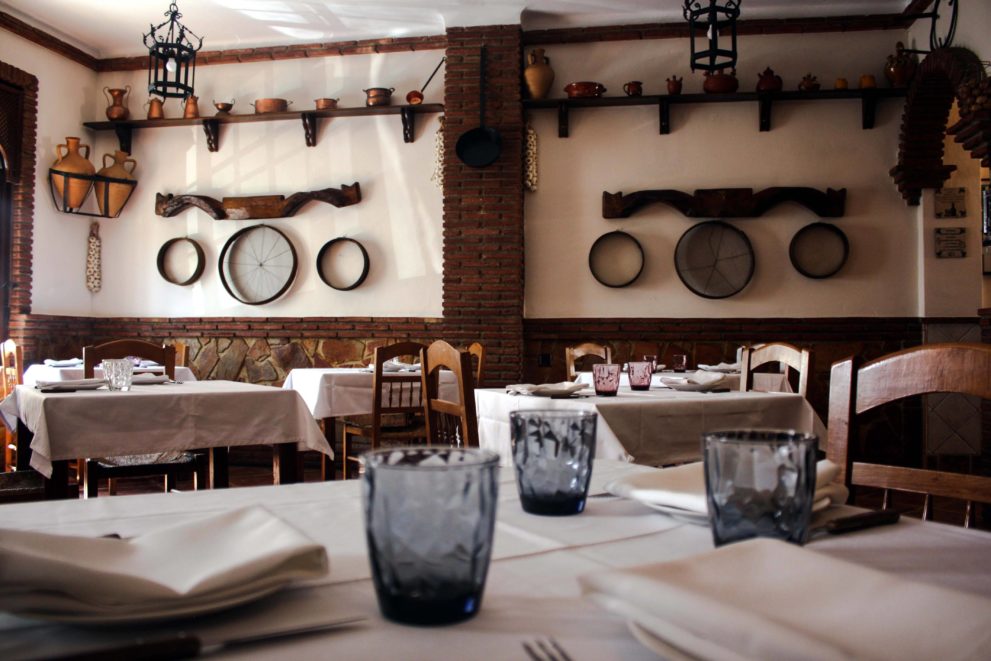 Local restaurants 
Before we get into the juicy content, we want to share with you some of our favourite restaurants that we have discovered in towns and cities around Andalusia. These places differ in price range and you will have a guaranteed splendid afternoon or evening. Let's start close to home, Casares. In this beautiful, picturesque village you will encounter Restaurante Sarmiento. This fantastic restaurant is right outside the village centre, meaning it is the perfect spot to enjoy lunch with a view right after you have walked through our home town. Sarmiento specialises in grilled meat and have already won several awards! If you are looking for a lighter meal, they have an extensive menu with a myriad of finger-licking dishes! They open from Wednesday to Sunday; from 13:30 – 16:00 for lunch and from 19:30 – 22:00 for dinner. Isn't it an absolute treat to have dinner with this sunset view?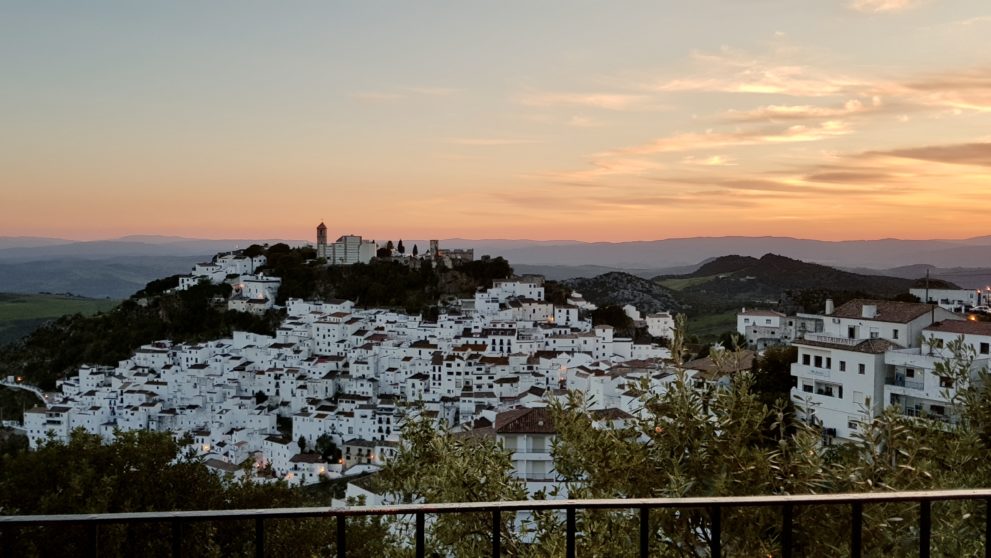 Estepona
A little further away from home, we enter the restaurant realm of Estepona. Over the last decades, Estepona has become a trendy destination that is visited by all nationalities, including the Spaniards themselves! Due to the increase of tourist visits, entrepreneurs saw a fantastic opportunity to open more and more restaurants. We have tried almost all of them, and really, none of them disappointed us. Taberna Miguel is one that we often go to. It started out as a small restaurant but over the years it became so successful that it expanded into 3! They are La Marina de Miguel, Alma de Miguel and Essentia de Miguel.
La Botica de la Cocina Tasca, or just La Botica, is one of our latest discoveries. This restaurant attracts the locals, and when a bar is filled with Spaniards you know their food is not good, but amazing! The location is incredibly endearing, the staff is kind and fast! And their food… well, they serve some of the best tapas in Estepona. Let me tell you that their steak is fantastic too. Definitely go there on a Monday for a special evening: they have a live flamenco singing show! Singers, guitar players and a cajonero make music and invite everyone to sing and dance along with them. The ambiance makes you feel embraced by the Spanish culture.
We definitely want to highlight Restaurante El Tejar in Estepona too. It is a Basque restaurant, so if you are craving Spanish food but not the typical Andalusian skewers, Russian salad and 'Grandma's meatballs in tomato sauce' this is the place to be! Last but not least: the Hotel El Pilar. This hotel is located in the heart of Estepona by the plaza de las flores, the square of the flowers. They have one of the most beautiful rooftop bars I have ever seen. Their views look out on the old town of Estepona, the Sierra Bermeja and the Mediterranean Sea. It is a combination that makes your heart skip a beat. They serve fantastic little tapas and great cocktails too!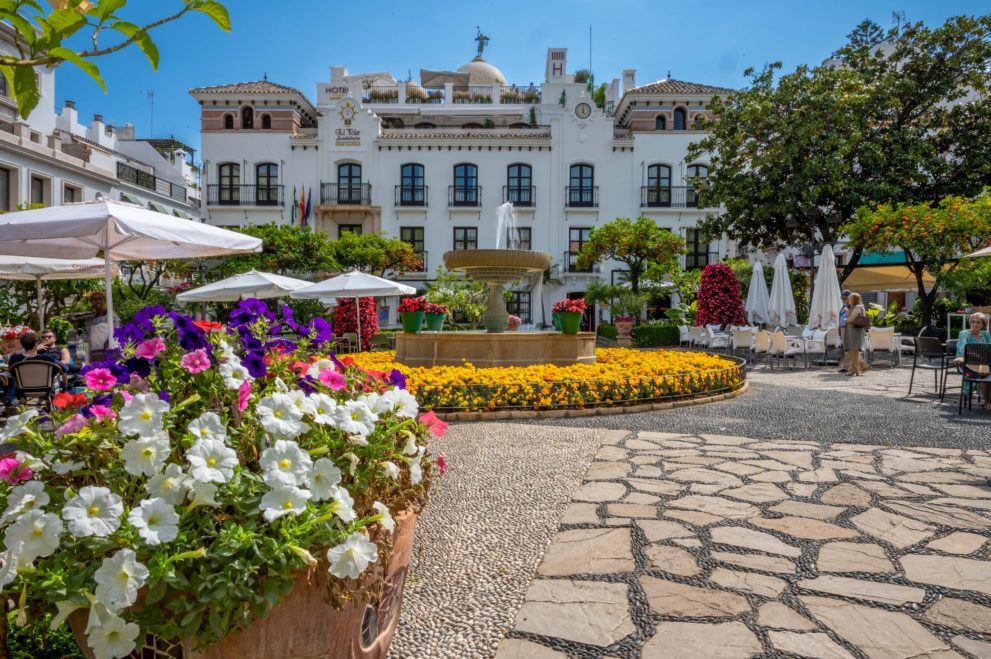 Restaurants further inland
This is my favourite part! These two restaurants are examples of the obscure, yet surprisingly delicious restaurants we were talking about. Voltasur in Ronda and Venta San Juan in the Valle del Genal.
Voltasur is a venta by a petrol station. If you saw this at first glance you would drive past it and not think about it twice. Nevertheless, their restaurant not only has incredible food but also gorgeous views with a large terrace. Part of the terrace is open and part is closed so you can still sit 'outside' to enjoy the view. They serve toast and sandwiches, cold and warm tapas, different kinds of fish, meat and great homemade desserts!
The concept is brilliant if you ask me. They know that many lorry chauffeurs pass by on this route who want a good, fresh, warm and comforting meal. Since they have quite a name to themselves, you will encounter all sorts of people here: chauffeurs of course, but also entire families with grandparents and babies included! Couples who enjoy a lunch, police officers whom have finished or are starting their shift, travellers who are passing through… This mix of people makes the ambiance friendly and warm.
Venta San Juan is another fantastic restaurant that serves comida de la abuela, like we call it here in the South of Spain. It translates to grandmother's food. What we mean by this is that the food not only tastes delicious, but it makes you feel calm, comforted and loved. It is the kind of meal that makes you feel happy and satisfied. What more should we say? If that didn't convince you, then perhaps the hike in the Valle del Genal will! Undoubtedly you will work up an appetite and visit Venta San Juan.
Even more suggestions
We always say that Spain is a country that loves to eat. This has become true for us too. I find myself wanting to share more and more restaurants, we have endless suggestions for you. Los Abanicos in Benahavís prepares fantastic dishes that make you never want to stop eating. The atmosphere is cosy and so friendly! Their menu has so much variety that without a doubt you will find the perfect meal! El Campero in Barbate is the best place to go for the best tuna in the world! If you think we're exaggerating, think twice! Barbate is the capital of the red tuna (atún rojo de almadraba) and restaurant El Campero has captured the essence and the purity of the tuna ever so beautifully. Your taste buds will have the experience of a lifetime.
Venta Valdivia in Algatocín was probably the biggest surprise for us. We drove past it so many times not realising there was a restaurant. But when we ate there the first time we were sold! They prepare classic dishes, not only Spanish ones, with a magical twist! Their cuisine is creative and stunning. Finally, Mesón Sabor Andaluz in Alcalá del Valle for a refined cuisine with the best local and seasonal products. The philosophy is to prepare dishes, respectful to what nature provides us with, that express the complexity and the beauty of the area and the local produce.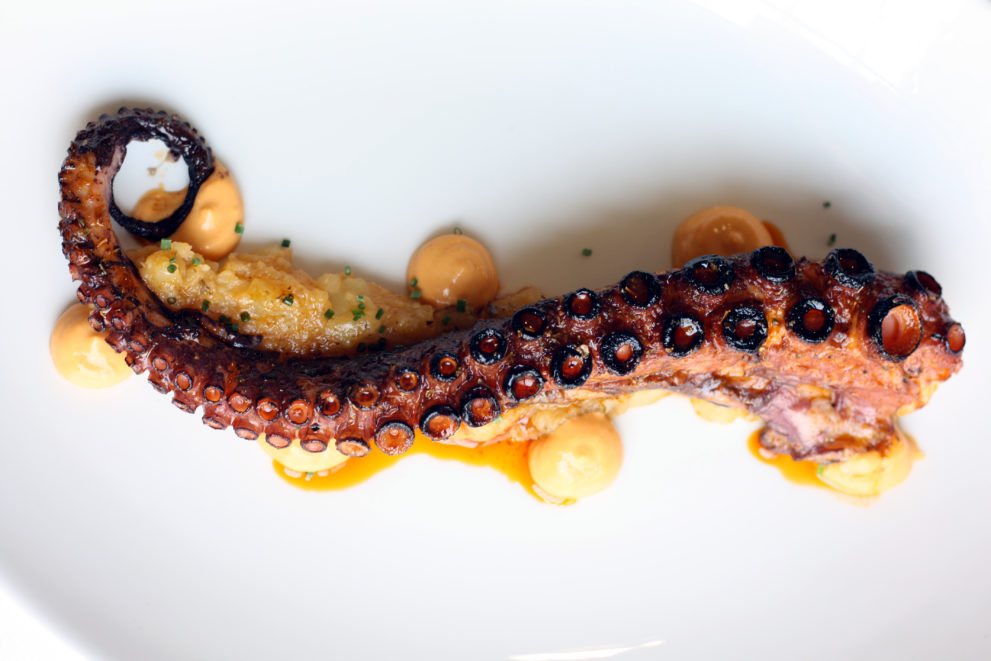 Danielle Ernstsen | 15th December 2022