Forest bathing is a popular activity in Japan that consists of visiting a forest. Make no mistake, it's not tree-hugging or anything like this. The purpose is to obtain general well-being. In our part of southern Spain, Andalucia is the epicentre of well-being with its Mediterranean lifestyle, between sea and mountains, always surrounded by nature.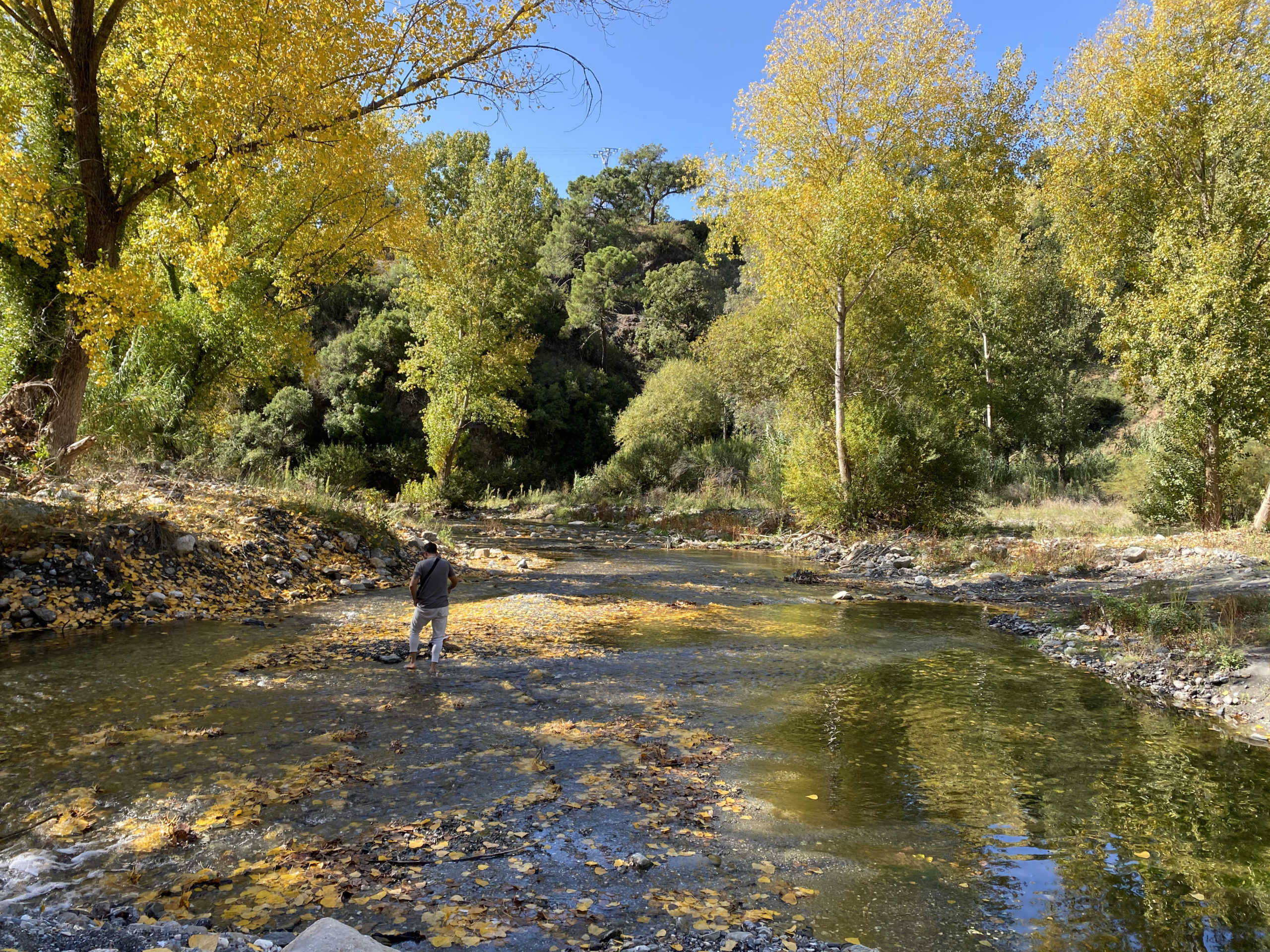 The history of Shinrin-Yoku
"Yoku" means to expose to bath, from a bathing action. "Shinrin" means forest. Hence the name Shinrin-Yoku, forest bath. However, we shouldn't take the meaning literally, but rather what the intention of the meaning is. Immersing yourself in nature, feeling it and living it. It doesn't necessarily have to be in a forest either; a park can be enough, or any green area that catches your attention.
For years, researchers have confirmed that walking or just being in a forest boosts emotions, pleasure and empathy. At the same time, it decreases the part of the brain where functions such as planning, solving problems and making decisions reside. A win-win situation! Shinrin-Yoku was introduced to public health in Japan in the 1980s. Created for those affected by stress, hypertension and anxiety of modern urban life. In a world where everything goes too fast, forest-bathing is mainly to slow down, walk and feel, connect with all five senses. Smell the flora that surrounds us, hear the birds hum, see how the landscape changes whilst we venture within… A natural therapy, a positive impact that translates into health and quality of life.
Incorporating Shrinrin-Yoku in Andalucia
I personally think we already incorporated the Shinrin-Yoku technique with life in Andalusia. Living in Andalusia is enjoying the little pleasures that our Southern part of Spain offers. Andalusia boasts magical corners where you can spend hours discovering landscapes, breathing fresh air and enjoying the wonderful surroundings.
For example, here near our home Casares, we have several mountain and forest areas. Sierra Crestellina in Casares, Sierra Bermeja in Estepona, El Hacho in Gaucín, and the Genal Valley; to name a few.
The Genal Valley, an everchanging area
An idyllic place which at this time of year, takes on a coppery colour. Last year, I was lucky enough to enjoy this natural space with friends and family. Here you can take several routes through the white villages, such as Gaucín, Jubrique, Juzcar (also known as the Smurf village)…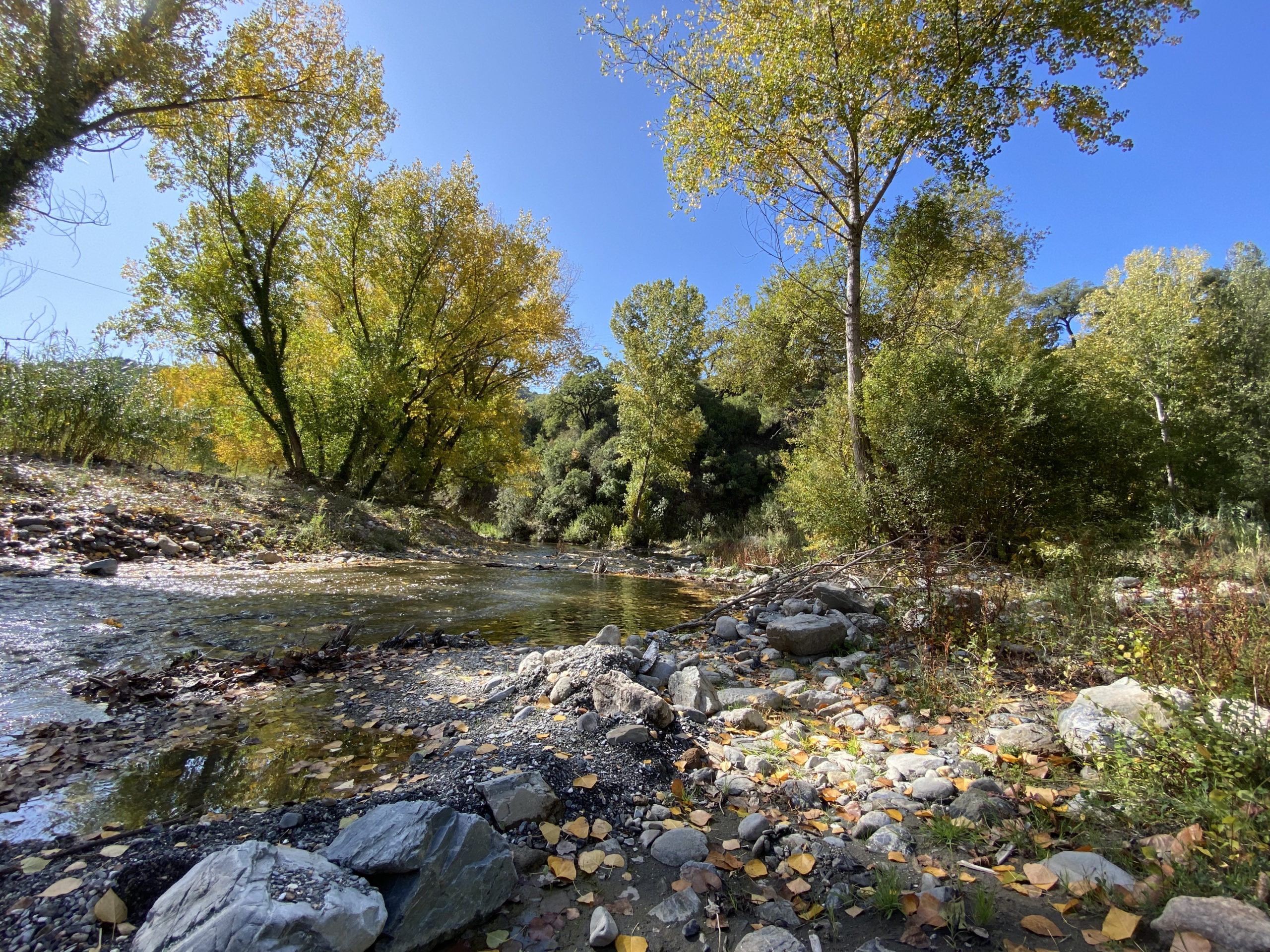 We were in the Jubrique/Genalguacil part, right on the Genal river. There are trails to get lost on for hours! Venture into the forest, enjoy the experience of the countryside, awaken the senses and get in harmony with the rhythms of nature. In autumn, everything is caramelized, the leaves, the plants, the trees, the whole environment is golden.
Afterwards, of course, you have to stop to give the taste buds the same attention. Venta San Juan, iconic, homemade food, lovely people, a must-see!
Shinrin-Yoku: The Forest Baths
Over and over again we see that travellers & homebuyers from around the world prefer the rural destinations. They look for spaces full of beauty, tranquillity, silence and greenery. In conclusion, Andalusia offers this privilege on a daily basis, and we invite you to visit and take a stroll through these wonderful areas.
Finally, for more information about Shinrin-Yoku and forest bathing, we invite you to take a look at the page The Forest Therapy Hub, and the guidebook of 50 routes through Spain to feel nature created by Alex Gesse and Gorka Altuna, specialists in the field.
Rebecca Marriott | 19th October 2021