Osuna is an ancient city located on the countryside of Seville. Bordering on the edges of Cádiz and Málaga, Osuna presents a history rich in culture. Its pre-Roman origins can even be traced back in the Archaeological Museum of Seville. Therefore, a route in which you can discover and enjoy this spectacular landscape is simply a unique experience. The Turismo Rural Osuna (rural tourism in Osuna) team offers this experience on horseback. In this blog we will tell you more about its magical route and the Andalusian landscape.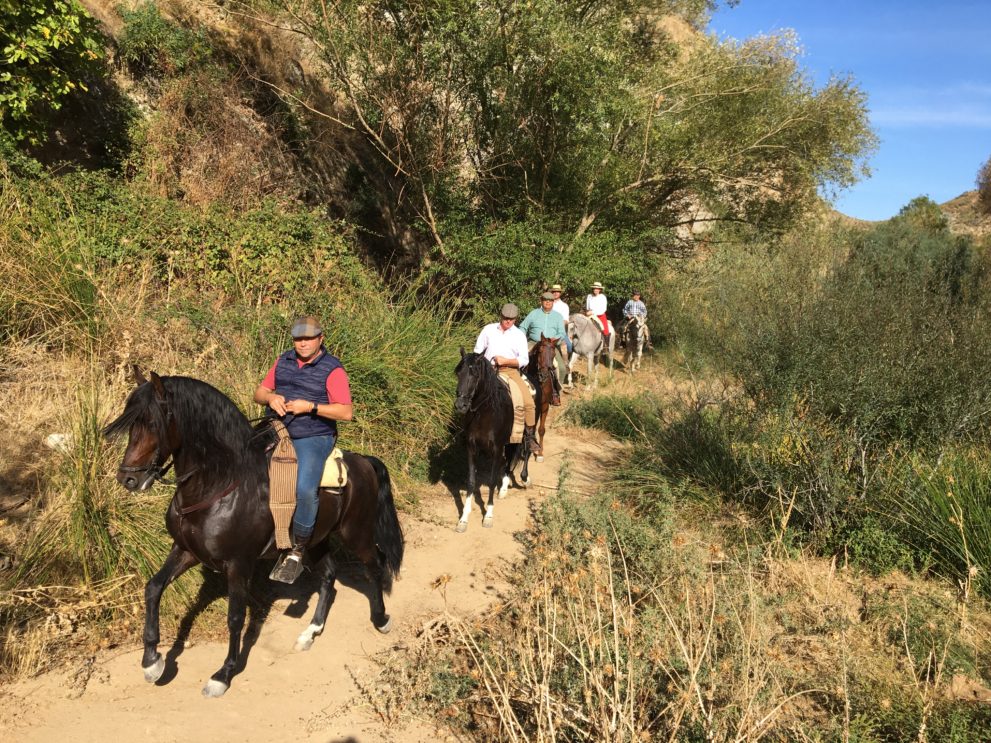 From Osuna to Ronda on horseback
It is the dream of many to ride through the historical Andalusian land. For this reason, Turismo Rural Osuna composed a route inspired by legends and stories of ancient travellers. This incredible route from Osuna to Ronda is said to have been used by romantic travellers, bandits and smugglers throughout history. For three days one can enjoy the Andalusian history and landscape. The Andalusian lifestyle is defined by the monumental places you will pass through.  This route will be undertaken on the back of noble Purebred Spanish horses (the Andalusian horse). Fully adapted to the terrain, it will be easy for you to enjoy an unforgettable equestrian adventure.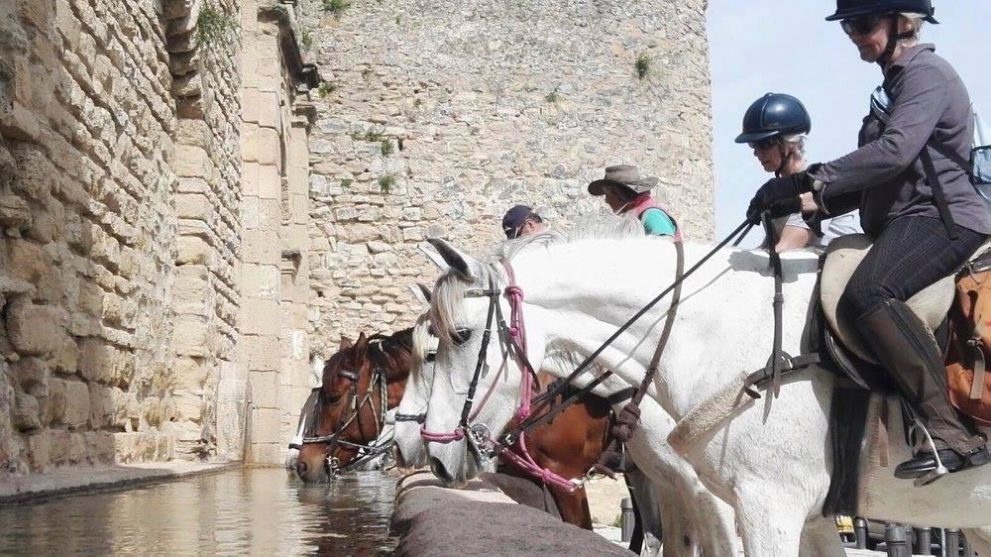 Rural tourism and equestrian adventures
Furthermore, Osuna has vestiges of prehistoric cultures dating back to at least a millennium B.C. This ancient Iberian civilisation was so exquisite cultures from the East and Greece managed to coexist. The route with Turismo Rural Osuna is defined by roads that were born from the remains of these ancient civilisations. Therefore, the equestrian DNA of this excursion takes on an environmental, monumental and of course gastronomic level. It is not only a get-away in which you feel one with nature. It is an experience in which you can connect with pure Andalusian history and traditions. This is strengthened with bread and oil miller breakfasts and exquisite dinners, for instance at Mesón Sabor Andaluz in Alcalá Del Valle.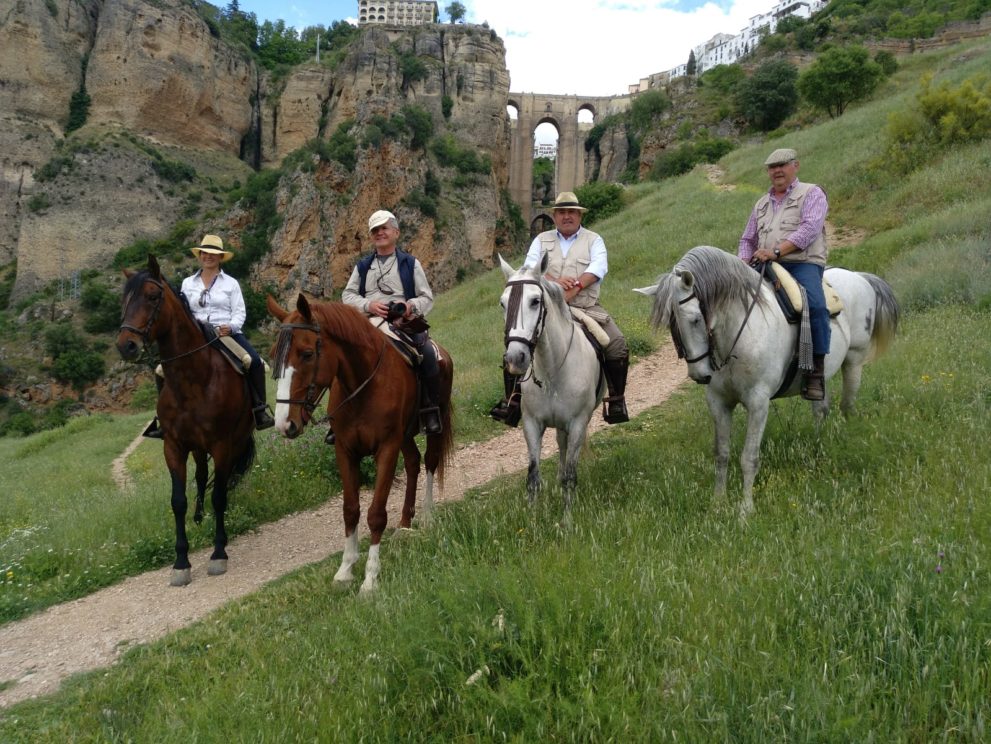 Unique experiences in nature
During the route you will pass through unique places surrounded by impressive centenary olive trees, holm oaks, cork oaks, and short trees. Surely it will open your eyes to the richness of the Mediterranean vegetation. You will be assured of being 100% in contact with nature as you cross the lands of three Andalusian provinces. Throughout the 74km on horseback, one can relax and enjoy the traditional concept of traveling. It is a lifestyle. Returning to simplicity, enjoying details and hidden corners. You get to know Andalusia through the eyes of the ancestors of their lands.
For more information about the route, click on the following link.
Would you like to know more about exclusive cortijos and luxury estates around Ronda?
Contact us at info@villasfincas.com.
We have listed a luxurious hacienda palace that is located in the middle of the wonderful route from Osuna to Ronda. Located in the middle of the Ronda valley, hidden in the countryside of Alcalá del Valle, this hacienda palace is an Andalusian dream.
Nienke Ernstsen | 8th April 2021