Owning a holiday home in Southern Spain is a dream of many people. In this blog you will find the 5 most important tips to make your purchase a success in the case you also want to rent it out for holiday lets. We are positive that the demand for rural holiday homes will grow even further in 2021. Tourism away from the crowds is gaining interest, now more than ever. To rent a holiday villa, cortijo or finca, just for your family, with a pool, fully private is a super attractive option! 
Renting out your holiday home in Southern Spain is not new. Holiday lets during periods you don't use the house yourself, help the owners to cover the running costs. In many occasions it leaves them with a positive result at the end as well! Sometimes you can buy a property that has the holiday lets up and running. That makes life easy. You buy a holiday home, and also the track record of returning customers and an operative team that runs the business for you in Spain. In other occasions you have to set up the system.
Letting your holiday home in Southern Spain
Don't worry if you have lots of questions! We have interviewed our clients that have been renting out for years and asked them to share their best practice. Here we will give you the most important tips to make rural holiday lets in Southern Spain a success.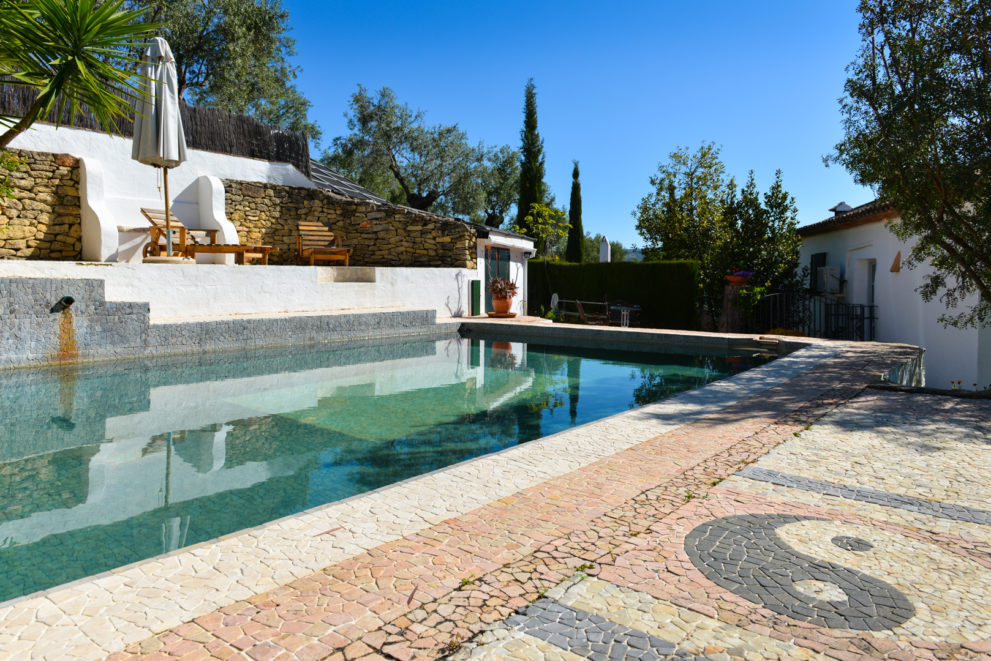 1. Get your rental permit in place
The Andalusian government wants to promote rural tourism. That way they give a boost to the economy of the inland villages. Therefore, getting rental permits in rural Andalusia is fairly easy. The 2 most used permits are the VTAR (vivienda turística en el ambiente rural) and the Casa Rural. The VTAR permit is for self catered holiday homes. The Casa Rural allows you to rent out your house as a whole or per room. Once you have registered as a rental property you can use the number provided in your marketing. Villas & Fincas has a rental guide at your disposal. In this guide we explain about all the different rental options, the applicable laws and the procedures to apply for the licenses. Don't hesitate to send us an email to info@villasfincas.com to request a copy!
2. Choose your marketing channels wisely
It seems so easy these days to rent out your property. Just take some pictures, publish it on Airbnb, Rentalia, Booking, Tripadvisor or any other portal for holiday homes and off you go. However, our clients advise you to dig a little deeper to focus on a specific market. Make yourself stand out! There are smaller portals that specialize in authentic, farm or exclusive holidays. Some examples that focus on authentic rural holiday homes in Andalusia are: Rustical travel, La Taha, Ruralidays or Rusticae .Your own website is a big plus point too! Repeat bookings and referrals may want to book with you directly. Furthermore, be sure to frequently update your calendar! Clear information on prices and availability will drive clients your way.
3. Give your clients the Andalusian feel
Andalusia is sunshine, relaxed, authentic, friendly and so much more. Help your tenants to experience the true Andalusia. Make sure that your outdoor relax areas are just as well equipped as your indoor relax areas. Your guests want to relax at the pool, under the olive tree, dine under the moonlight or lounge at the porch. Your outdoor living spaces have to be well equipped. Decorate your home with Moorish and Andalusian decorations for a holiday vibe! From Moroccan candle holders, a fountain, Andalusian table ware, or baskets and wicker details. Some of these you can find in unexpected places. One of our favourite hidden shops is the supermarket in Algatocin, 'Super valle del Genal' . Moreover, it has local honey, olive oil, great wine and seasonal fruits with which you can fill a 'welcome basket' for your clients!
4. Be proud of your area and share your knowledge
Very often our purchasers ask us whether the house is in a good rental area. We can tell you that every house in Andalusia is in a good rental area! Especially if you go inland. There is so much to explore. The most succesful Holiday Homes and B&B's proudly share all the knowledge they have with their clients. Online, in blog posts as well as in extensive information packs. Information on great restaurants, breathtaking trails, hidden beaches, authentic villages are all worth gold. Also on activities such as horse riding, car racing, or rock climbing are valuable information! A secret tip from one of the owners is to make the local gems accessible. Find a local guide that can take people on a tour! Or even, a local cook that can prepare a super paella or a tapas evening at their holiday home.
5. Have a trustworthy team at your holiday home in Southern Spain
You want to keep your holiday home in Southern Spain up to your standard. So, if you are not there yourself, you need a gardener, a cleaner and a 'property manager'. You have to keep the maintenance up and running during the rentals. The gardener comes once or twice a week, also to clean the pool. You can offer daily cleaning in your rental, or at least once a week a clean and change of sheets and towels. The property manager should be a call away for any problem that may arise. As such, your clients have a worry free holiday. Most of the times, Villas & Fincas can assist you. We bring you in touch with the right people to ensure this operation runs smoothly.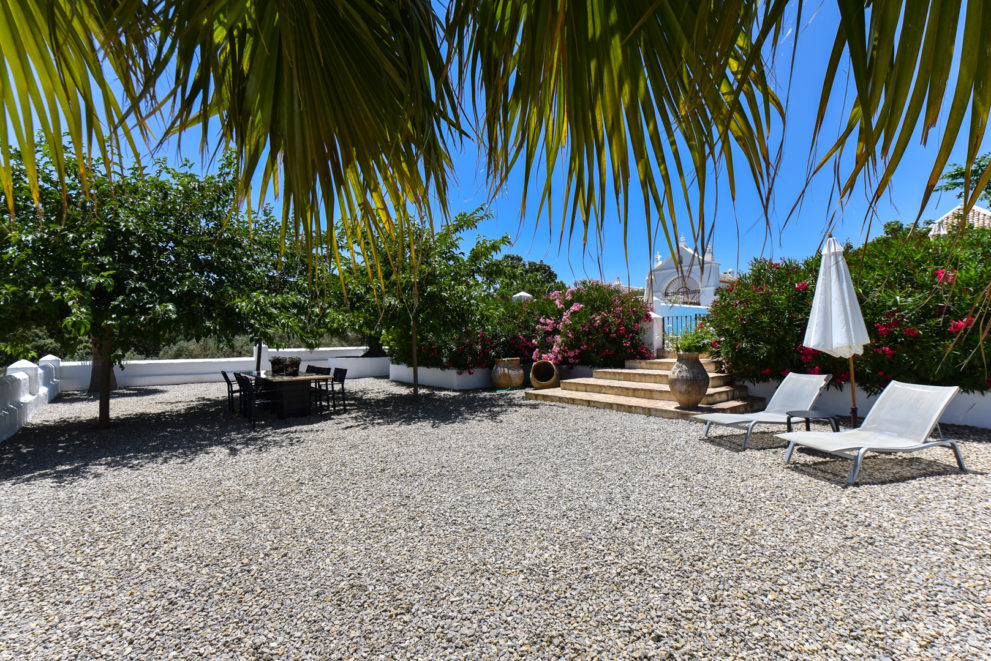 Earnings from your holiday home in Southern Spain
A larger holiday home could easily provide a good income per year. Depending on the size of the house and the way you run it, you could be surprised. We have seen examples of 40-60.000€ net income per year. The next step is to declare your income to the Spanish tax office. You can find a good overview on this website to get an idea what you would be facing. Calculate a 19% tax on your earnings when renting out your holiday home as a private person (EU citizen). You can deduct your costs. In Spain you can ask you lawyer or 'gestoría' to present your yearly tax return.
Interested in a fully operational rental business?
Villas & Fincas currently has two amazing opportunities if you want to purchase a fully operational rental business. Both, perfectly equipped to be holiday homes as well as being ready to continue running the business. The first is an authentic cortijo renovated up to modern standards. The second, an old reformed cortijo that is currently running as a boutique hotel. Both present stunning opportunities for business, and are idyllic as holiday homes.
Fore more information and opportunities, please send an email to info@villasfincas.com and we will be sure to answer all your enquiries!
Anita Schmidt | 28th January 2021