This reformed hacienda palace dates back to the 16th century. Once found as an old ruin, it has been completely reformed as a hacienda palace. The typical rural architecture, and the stunning surroundings make this property a true holiday retreat! Moreover, it is a unique holiday house with an income opportunity. There are very few haciendas of this unique quality, so luxurious and exclusive.
A history behind its style
It is said to be located on the periphery of what used to be the land of a castle, serving as the house of the guard. With this history in mind, its previous owners reformed and restyled the once upon a time ruin into a majestic retreat! Traditional elements such as old beams, cobbled stone patios, old terracotta floors, and an old fig tree honour historical features. On top of that, elements like a natural stream running by the property, the olive yard and oak trees surrounding the property provide the luxury of space and quietude like nowhere else. The hacienda palace also features a summer tower, exemplifying the pure rustic luxury with unspoilt views on the Andalusian countryside. True efforts and attention to detail have made this hacienda palace the luxury rural holiday retreat anyone could wish for.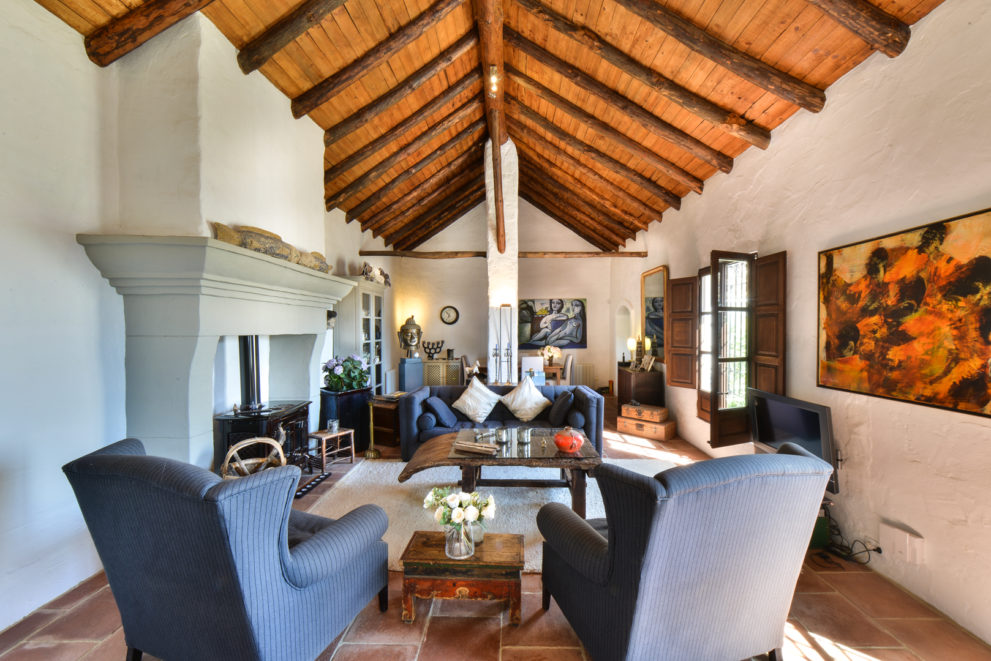 Dream holiday with dream surroundings
Holidays on the countryside of Andalusia are usually filled with endless relaxing afternoons by the pool, delicious treats to the local cuisine and wine, and stunning hikes and hacks through the mountainside scenery of Andalusia. More activities such as visiting the Ascari Race Resort, or visiting historical sites such as the Cueva del Gato or Cueva de la Pileta give you a true taste of rural tourism! Another great recommendation in Alcalá del Valle is Cafe Bar Polear, where "local food meets haute cuisine".  Amongst locals, you will be served with Michelin Star level food at affordable prices. It is a true treat to the Spanish cuisine. On the countryside you have a form of freedom and peace where you are able to give your own course to your life. Instead of being lived by the city, you have the upper hand in deciding with what, when, where, how, and with whom you are going to fill your day. You can go back to the basics, but in a luxurious and exclusive kind of way.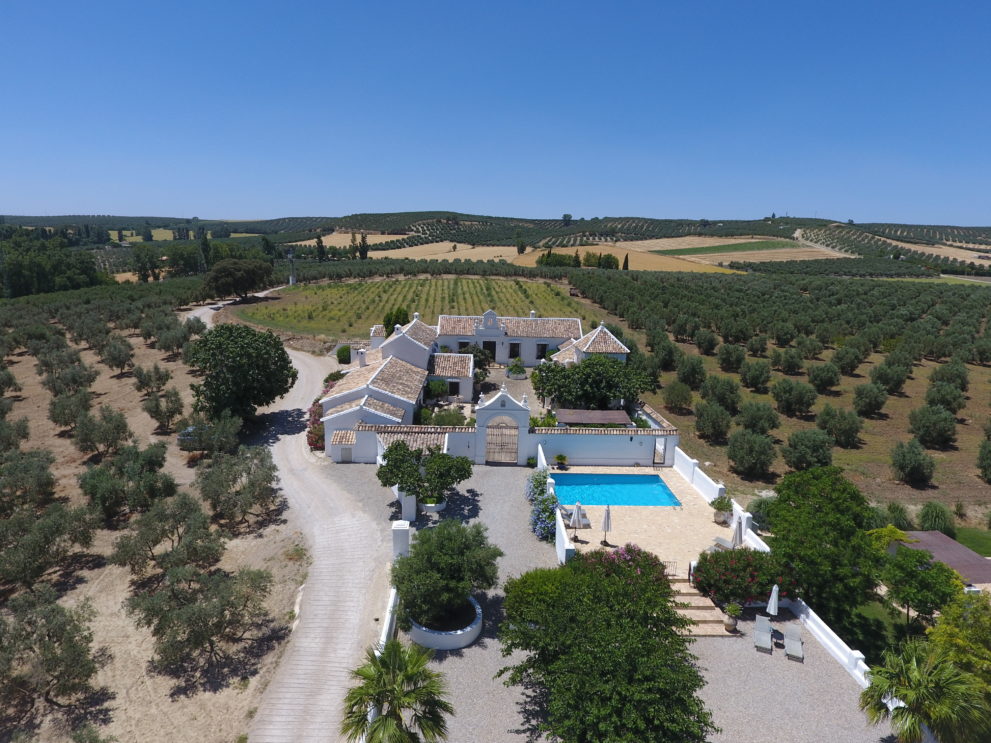 Holiday house as a business opportunity
This hacienda palace comes with a rental license, meaning you can purchase yourself a hobby holiday retreat. It is important to emphasise that the main lifestyle of this hacienda is that of a holiday country life, and that there is a possibility to share it with others by renting it out. The Bed & Breakfast potential is currently put in use under terms of a rustic retreat. The owners live in the house, and next to that they enjoy sharing their passion for this area occasionally with guests! Therefore, it is appropriate to regard the rental opportunities as a hobby-business. In other words, it is a unique holiday house with an income opportunity! The luxury of quietude, away from the hustle and bustle of the city is the main selling point for this gem. It is this that makes it worth sharing as a rural holiday retreat: it is a retreat into a the countryside lifestyle.
Key details
Price: 1.595.000€
Plot: 13.700m2
Built: 561m2
Beds: 7
Baths: 7
For more information follow the link 186-00897P  or mail sales@villasfincas.com
Nienke Ernstsen | 4th February 2021