We would like to showcase this week a spectacular country property for sale near Ronda. Idyllic and tranquil, this country home boasts privileged views over the Zahara de la Sierra lake, right in the centre of the Grazalema Mountains Natural Park. Many terraces to lounge and enjoy the surroundings. The Andalusian palette throughout the house creates a warm and welcoming ambience.
If you would like more information about this property, please contact us!
Andalusian Oasis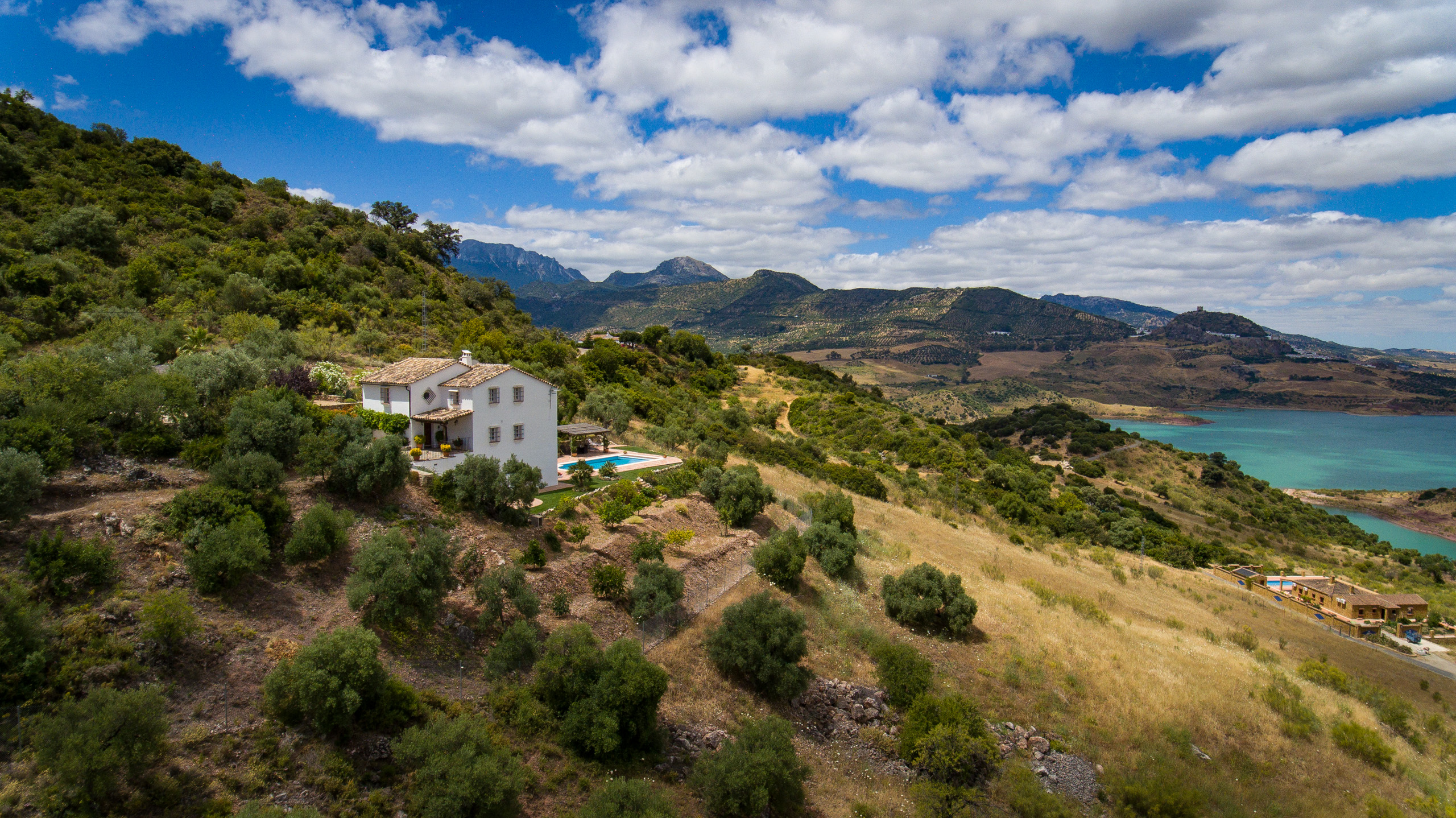 Here you feel like the king of the world! The views are breathtaking! On summer nights it can become even more special. The sunsets here are positively works of art! The combination of reds, oranges, pinks and yellows against the reflection of the lake is priceless.
THE country property for sale near Ronda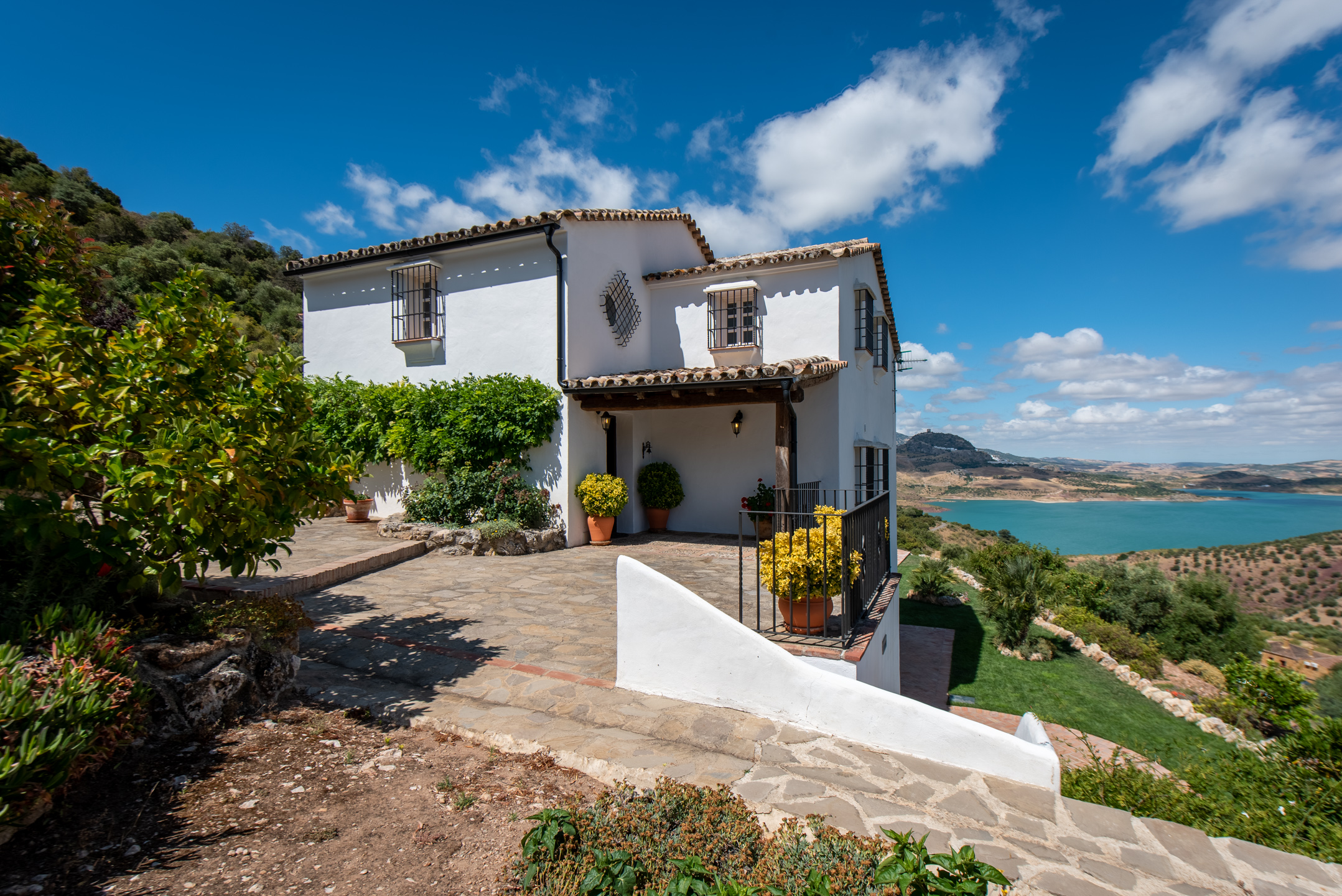 From every angle of this newly built country home, the beauty of the backdrop this area offers is shown. Organic gardens and potted plants surround the entrance of the country house, filling the air with scrumptious scents!
Oh, those summer days…

What more could you ask for? Lounging by the pool, surrounded by aromatic flowers, looking over the lake…  It's ideal!
If you wish to arrange a viewing, please call +34 952 895 139 or send us an email to sales@villasfincas.com
We regularly provide blog posts on a variety of topics and areas in Andalusia, on our Andalusian Lifestyle page. Here you may find some information about Summers in Andalusia, Information about Ronda and Information about El Gastor.
Villas & Fincas specializes in country property for sale in Andalusia. As a result of our exclusive selection and together with our experience, we are experts in Andalusia.
Rebecca Marriott | 28th June 2019