As we mention in our previous blog, Summers in Andalusia are a synonym to ferias, hot summer days lazing near the pool, nice wine, paellas, and just downright relaxation! Whether you are a "book on the beach" or a "hammock under an ancient olive" – type of person, Andalusia offers some great backdrops for any kind of activity. Summers here liven up with the towns ferias, live music and sangría. Also, as the nights are cooler, many venture out to have a nice bite to eat and drink, whilst enjoying the sunset over the stunning canvases Andalusia showcases.
Here we feature three country properties for sale in Andalusia which have incorporated the Summer living into their outdoor and indoor features. For instance with covered terraces with spectacular views to enjoy a Mediterranean meal, beautiful pools to lounge by surrounded by ancient groves, water trickling from the fountains whilst enjoying a nice wine…
Charming features that put together, prove that living the Andalusian Lifestyle is the best lifestyle to live!
Centenarian Olive Grove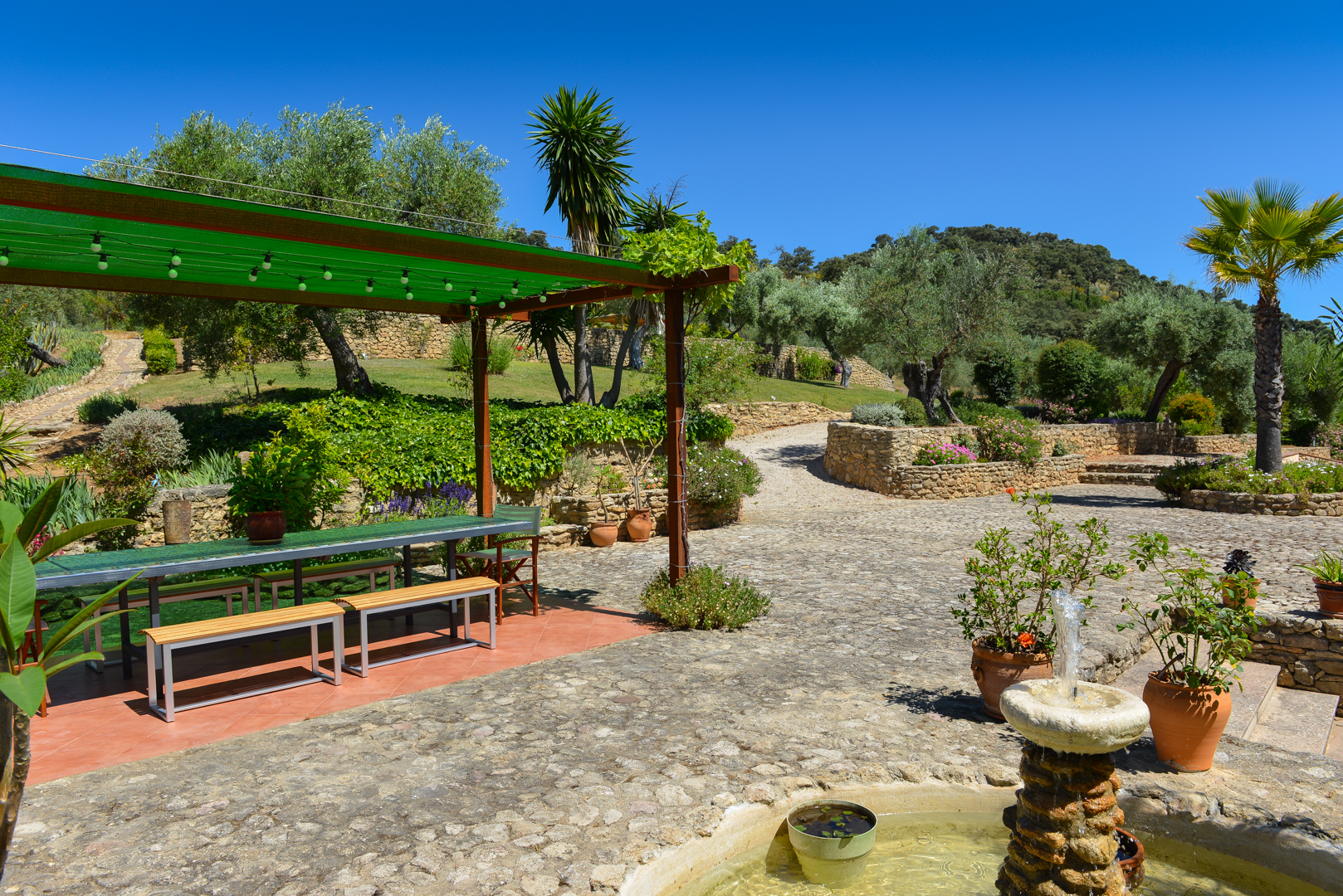 Firstly for our country properties for sale in Andalusia… Beautiful gardens, terraces surrounded by the noise of the birds singing and the water features… This spectacular country property located near Ronda is two properties in one. One house used to be the old farmhouse, the second house, of modern architecture, is built on the footprint of the old barn. Therefore creating a harmonious home nestled in nature, maintaining the Andalusian charm and combining the modern needs.
8 bedrooms | 6 bathrooms | 654m² built | 27.400m² plot
PRICE: 995.000€.
REF.: 186-00836P.
Andalusian Charm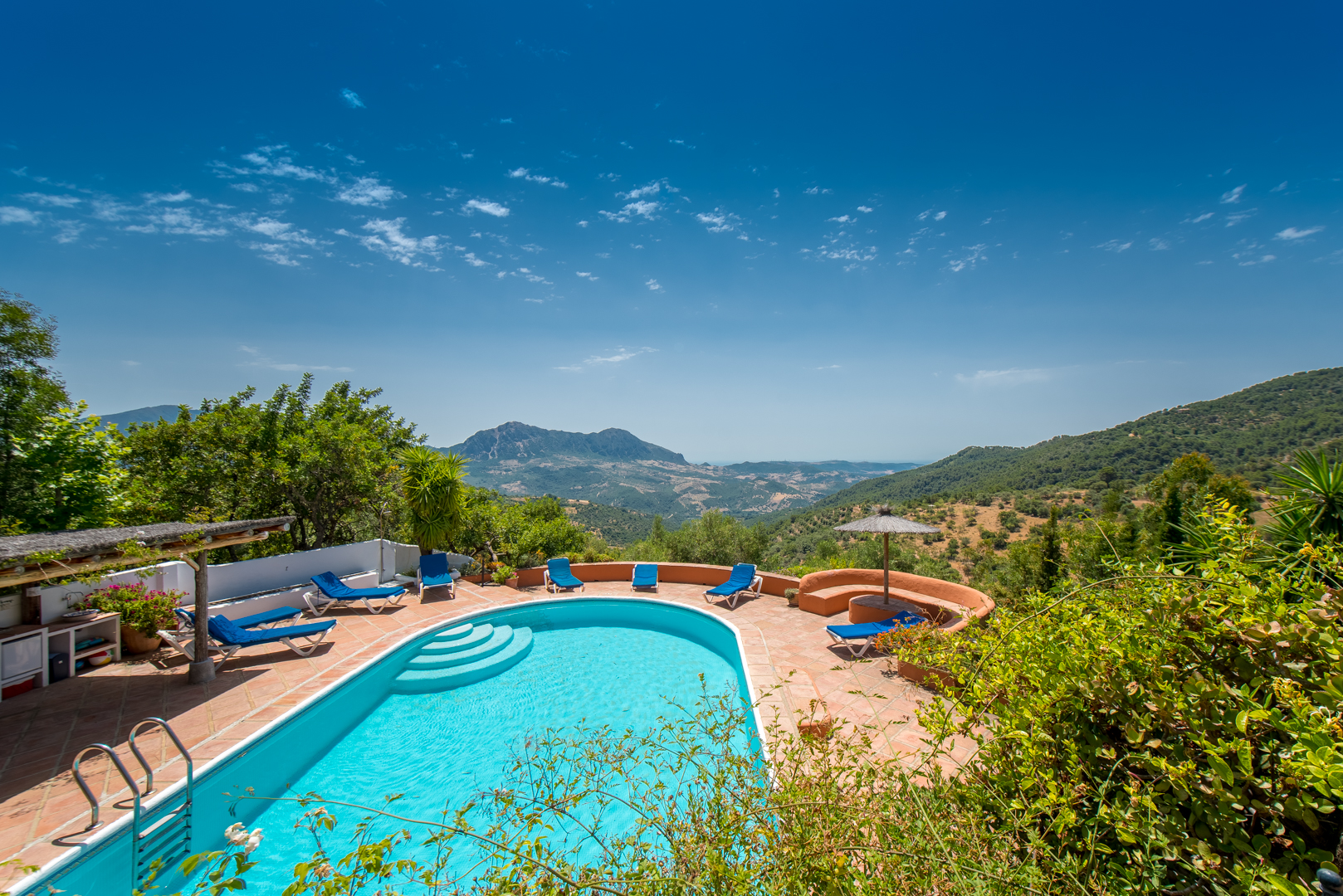 Unique country villa with a separate guest house just a few minutes from the pueblo blanco Gaucin. A delightful house with views over the Mediterranean coastline. Most areas have doors opening to the exterior, to combine the interior and exterior lifestyle in one.
4 bedrooms | 5 bathrooms | 295m² built | 12.000m² plot
PRICE: 995.000€.
REF.: 186-2583P.
Lazy Summers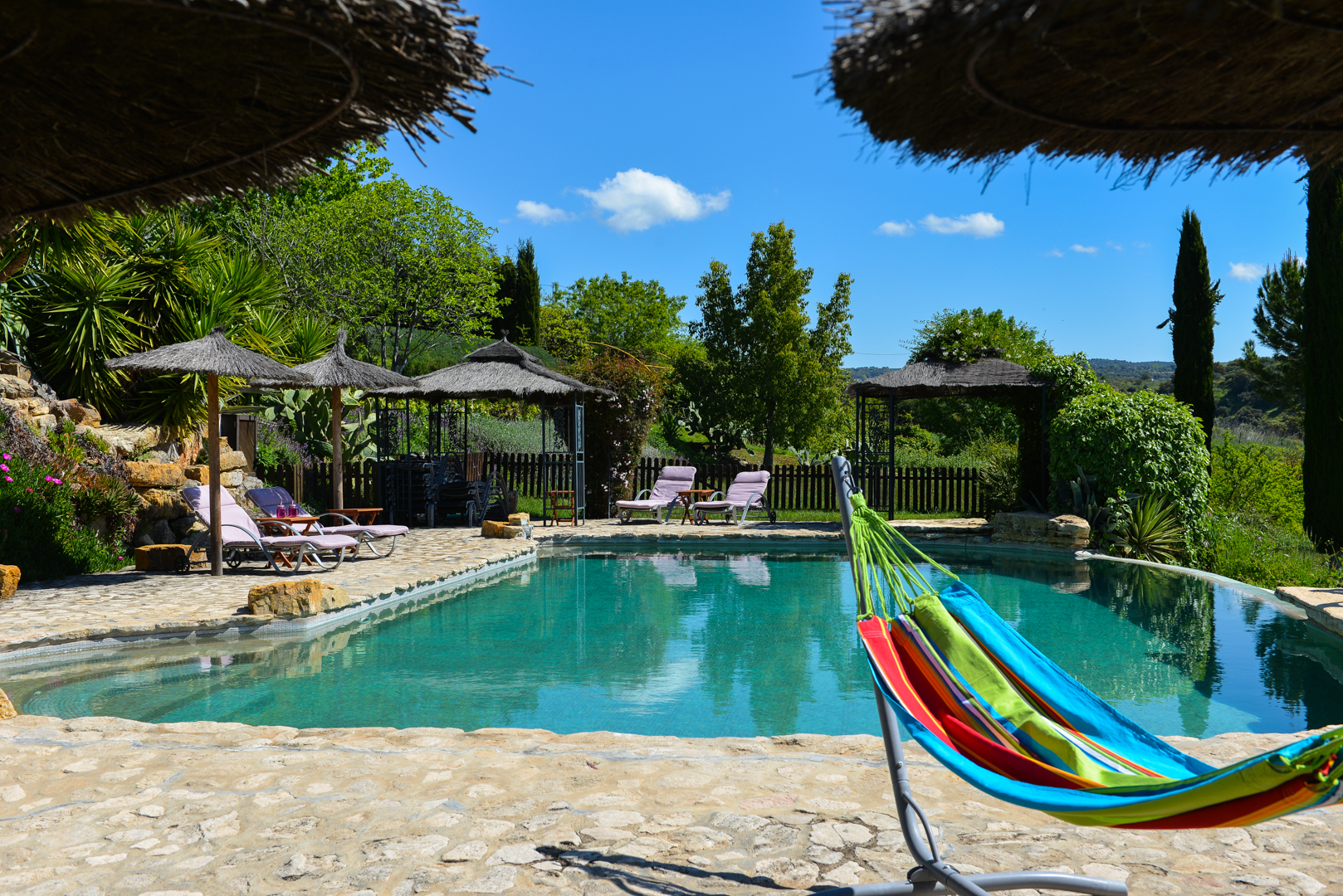 Imagine it… lounging on the hammock, overlooking the infinity pool, with a glass of the local Ronda wine whilst enjoying the Andalusian sun… Priceless! This Andalusian Cortijo is in a stunning location. In addition, it has been created with many details that have been carefully considered to create a peaceful and comfortable ambience.
8 bedrooms | 8 bathrooms | 809m² built | 15.300m² plot
PRICE: 1.495.000€.
REF.: 186-00756P.
We regularly provide blog posts on a variety of topics and areas in Andalusia, on our Andalusian Lifestyle page. Here you may find some information about Summers in Andalusia, Information about Gaucin and Information about Ronda.
Villas & Fincas specializes in country property for sale in Andalusia. As a result of our exclusive selection and together with our experience, we are experts in Andalusia.
If you would like more information about the country properties for sale in Andalusia mentioned above or others, please do not hesitate to contact us by email: sales@villasfincas.com or by phone: +34 952 895 139.
Rebecca Marriott | 21st June 2019