Some of our friends don't understand why we would want to stay in Andalusia for Christmas. How can you get into the Christmas mood when it's still over 20ºC? I have to admit, it is kind of funny but definitely enjoyable as well! Whilst you might take a trip to London to see the lights, we go to Málaga.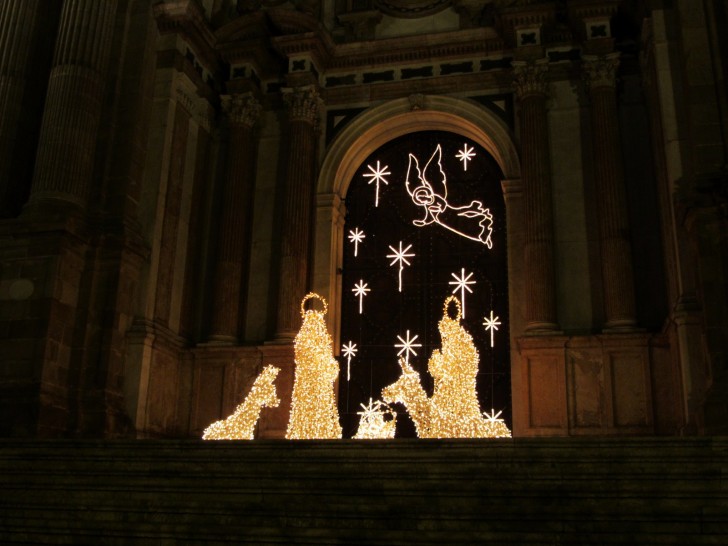 Since we had to wait till 7.30pm before it got dark and decided to visit the Giacometti exhibition in the Picasso Museum. A must on your agenda this Christmas holiday if you love art! Afterwards we wandered through the little alleys and Calle Larios, did a bit of shopping and went for tapas and a beer on one of the many terraces . It gets a bit chilly when the sun is down but with a jumper we're still OK outside!
You might go and enjoy carol singing in your neighbourhood, we visit the 'Belen Viviente', the living nativity scene, in one of the white villages, where the streets are converted into a true Bethlehem. And yes although we do have Father Christmas in the shopping malls, the Three Kings are the real thing in Andalusia. The parades, the sweets and the presents that go along with it are not to be missed.
Are you staying this year in your country house in Andalusia? Are you celebrating Christmas with friends in your Cortijo in Gaucín or your villa in Zagaleta ?  Let us help you to make it an even more memorable event. Here's some links to what's going on in Andalusia during the holidays:
Christmas flamenco concert in Ronda
Oscar Ernstsen | 19th December 2011