"Once you buy a Spanish horse, you not only buy the horse, but you also inherit its culture". A saying I have heard many times, and it couldn't be true enough! I fell madly in love with Andalusia, seeing the exceptional countryside it has to offer on a daily basis, and I couldn't resist any longer! Eight years ago, I jumped into the unknown, moved my horse and myself to a beautiful, equestrian property, and I have never looked back! 
Andalusia, a horse-lovers paradise!
To own a property in inland Andalusia is ideal for horse-riders! There are so many hidden treks, routes inland and coastal, captivating surroundings, it really is something that can't be expressed in words! My first highlight in southern Spain was visiting El Rocío in Seville. It is such an equestrian-friendly area! A pilgrims village surrounded by the natural beauty of the Doñana Natural Park. I was completely mesmerized, it was as if I had walked into a scene from a western movie! Wide, sandy roads, mules and carts, ladies and gentlemen in traditional, colourful outfits, there was even a horse parking! Also in Seville, I always manage to go to the S.I.C.A.B, an International P.R.E. (Spanish Purebred) Horse Fair in the Palacio de Congresos in November; something not to miss!
Sunflowers & Surfers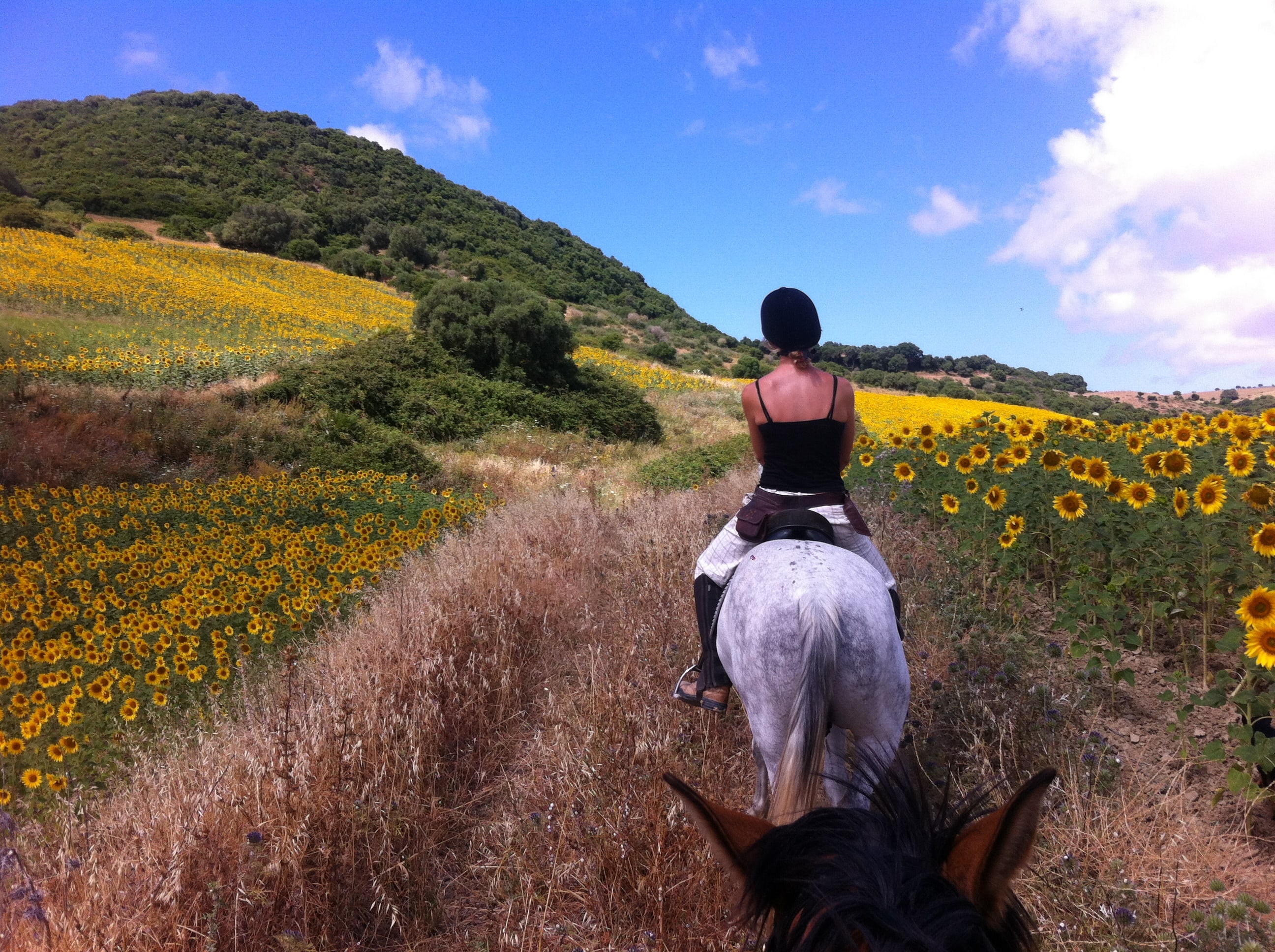 In other provinces of Andalusia, it really is experience after experience. Málaga also offers some amazing routes. In Cañete la Real, just 40 minutes from Ronda, I made endless, long canters through olive farms, over patchwork hills and alongside sunflower fields! Amazing!
In the province of Cádiz, I have had many exciting rides through the Costa de la Luz! I had the opportunity to ride through the mountains, on a path lit by the full moon to the Zahara lake. It was stunning, just like a painting! The Costa de la Luz offers many tropical adventures, beach rides on the white sand of Tarifa, with windsurfers around you, whilst looking out on to the Atlas mountains of Africa!
Vejer de la Frontera offers incredible routes to take in the early hours of the morning or during the beautiful sunsets over the glowing, green hills. The Vejer Coast offers guided treks through the dunes and the El Palmar beach reaching the Trafalgar lighthouse. Take a look at our YouTube video, showing the coastal areas and natural beauty of the surroundings!
It truly is a perfect ride wherever it takes you, whether it's galloping on a beach or trekking through nature, Andalusia is the place to be!
Anita Schmidt | 20th April 2018