What is luxury lifestyle in Andalusia about? Sure it includes driving in your classic car following the winding mountain roads with the wind running through your hair, or  spending a Sunday afternoon watching a polo game with friends or even taking your yacht for a stroll on the Mediterranean. However, many of our clients find the luxury lifestyle in Andalusia in simpler things as well:  a good glass of exquisite Ronda wine with friends under the olive tree, or long evenings of chatting on the terrace accompanied by a delicious variety of tapas. Top quality ham, jamon de bellota, or pata negra, is always part of this.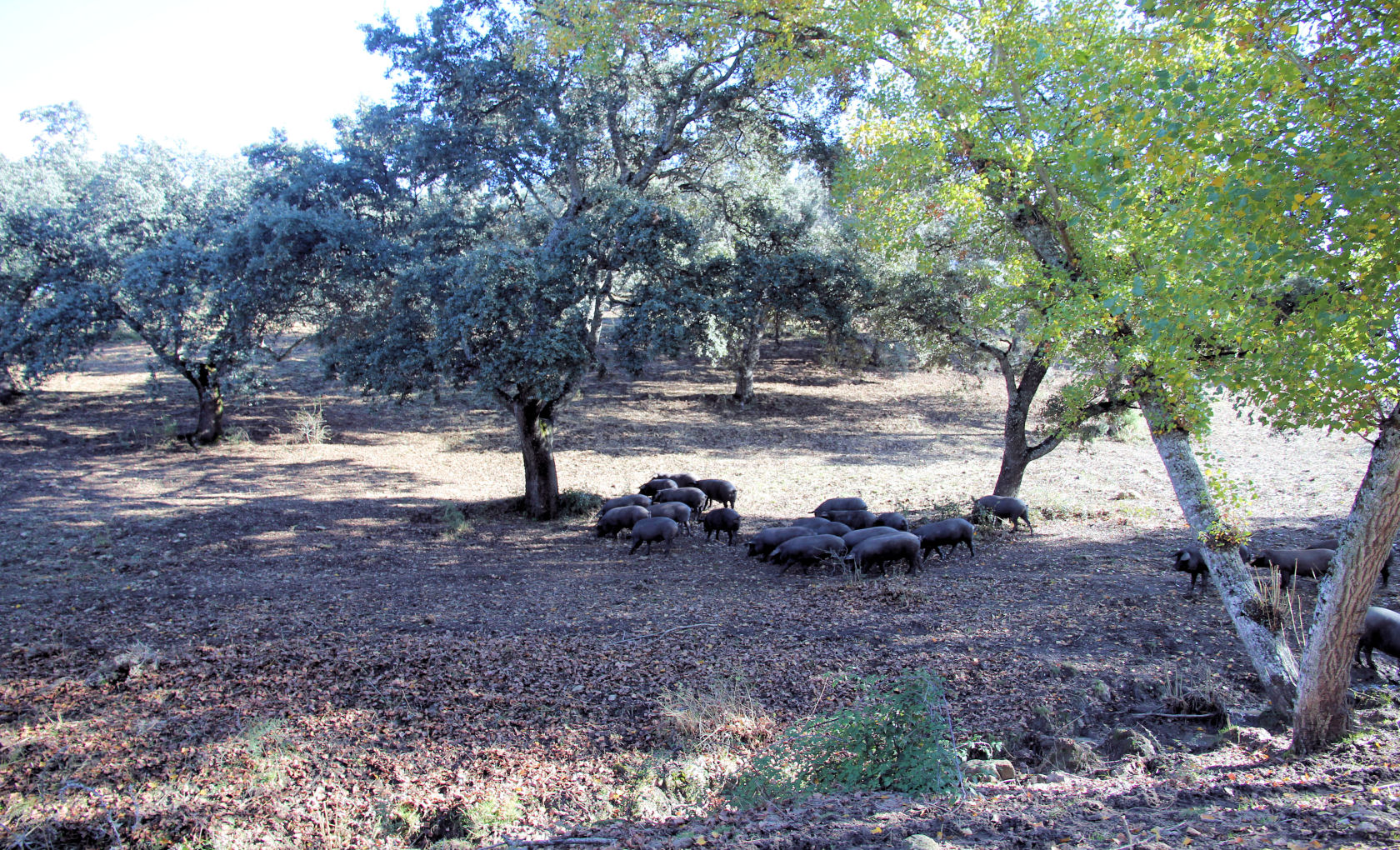 More and more we seem to understand that true luxury comes from pure and authentic sources. The Andalusians are masters in enjoying the simple but essential luxuries in life: Take the time to spend with good friends and family, accompanied by good food and a 'copa'! And talking about good food in Andalusia,  you will always find top quality ham, Jamon de bellota pura with certificate from origin (CO), on the table.
Top quality Ham
What makes a ham top quality ham? 100 grams of this famous Jamon de bellota will cost you around 17€ at Julian Martín. It comes from the pigs with the black feet (pata negra). These pigs are allowed to run freely on large farms on sloping hills. The farmland has ancient old oak trees and the pigs feed on the acorns.  From the end of October until the beginning of April, they consume approximately 7-10 kg a day. The more space they have, the more they move, the better the fat is preserved in the muscles. And that is exactly what gives this ham the slightly nutty taste that is so delicious  and specific for a good 'Pata Negra'. The drying of the ham is equally important. To get top quality you need the ideal atmospheric circumstances: Cold winters and hot dry summers. Specialized companies like Julian Martin have converted the drying process into an art. And they truely add to the luxury lifestyle in Andalusia with their consistency in delivering top quality products!
Where to find this luxury in Andalusia?
The easy way is of course to go to Julian Martin's website and just order the best Ham online and have it delivered to wherever in the world. However, I know out of my own experience that is pays off to go on 'ham-hunt' yourself. If you are going for a tour with your classic or sports car, why not plan a trip to the Sierra Norte de Sevilla? The best ham ever I have bought I found in a butchers in a small village called 'Las Navas de la Concepción'. At just an hours drive north of Seville you enter in the most beautiful mountanous area, the Sierra Norte or Sierra Morena.  My advise would be to try out the ham around Constantina and Cazalla de la Sierra as well!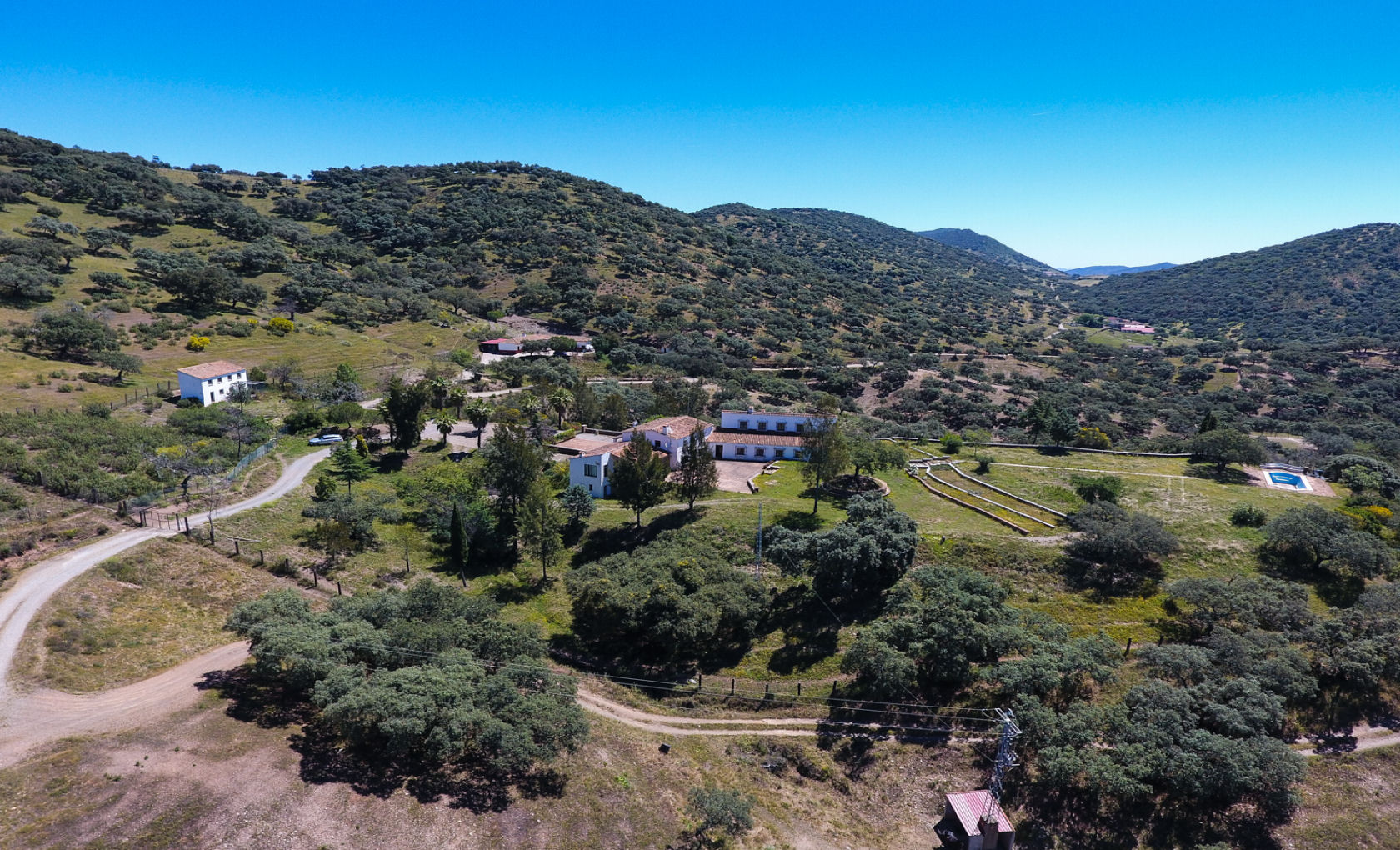 The province of Huelva is said to be the best area to find top quality Ham. The village of Jabugo is seen as a 'ham-village' with international name and fame. If you would be interested to get a bit more involved in this particular part of the luxury lifestyle in Andalusia, you may want to have your own farm. When privately owned, the farm often combines two joys of the lifestyle in one. Next to the pigfarm, the farm is used for big game hunting.  This farm in Huelva, close to Aracena is a good example of combining the joys, as well as this estate in the Sierra Norte. The latter was recently sold. Please contact us if you would be interested in these type of properties. Many are offered under discreet sale.