Country properties in Malaga are available in a grand variety. It could be country house close to the beach and the Costa del Sol, or a cortijo tucked away in the Ronda and Malaga mountains. Even an equestrian farm, an olivegrove or vineyard, a bit further inland belongs to the possibilities. To determine the correct area for you it is important to carefully look at your personal needs and requierements.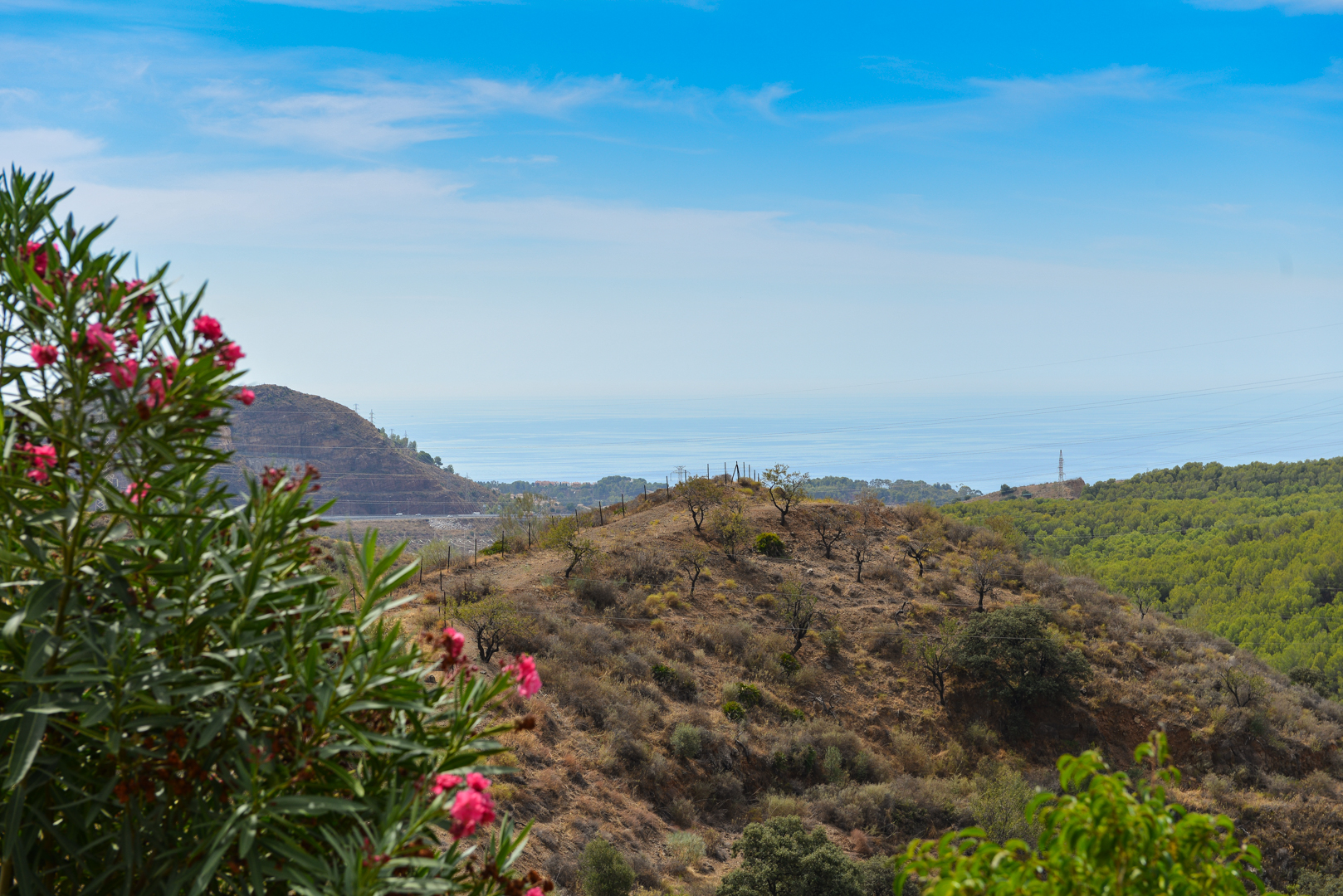 The province of Malaga is so diverse that we can offer country properties with all kind of characteritics. Are you looking for country properties in Malaga at easy reach of the coast? Or do you love to be away from it all, and would you like a country house, located very privately, in the environmentally protected mountains? Or do you like to be a hobby farmer and are you looking for an olivegrove, a vineyard or an equestrian estate? The province of Malaga offers it all. The right area for you depends highly on your personal situation. Will it be your first or second residence? Do you like to be emerged in the Andalusian lifestyle? How important is the international community for you? Do you have children visiting? Are you looking for an income out of the land? These are just some example questions that will help to establish the right choice for you. Please do contact us so we can assist to establish the area and property in Malaga that perfectly suits your needs.
Country properties in Malaga with equestrian facilities
When you are thinking of country properties in Malaga with equestrian facilites, you probably inmediately think of the rolling hills around Ronda or the sloping land near the valley of the Rio Genal. However, this time I would like to focus on a specific country property in Málaga, very close to the coast and the beach, located in the mountains above the city of Málaga, with spectacular views over the Mediterrenean Sea, at only a 10 to 15 minute drive to the international schools, de airport and the center of the trendy town of Málaga. Is that even possible?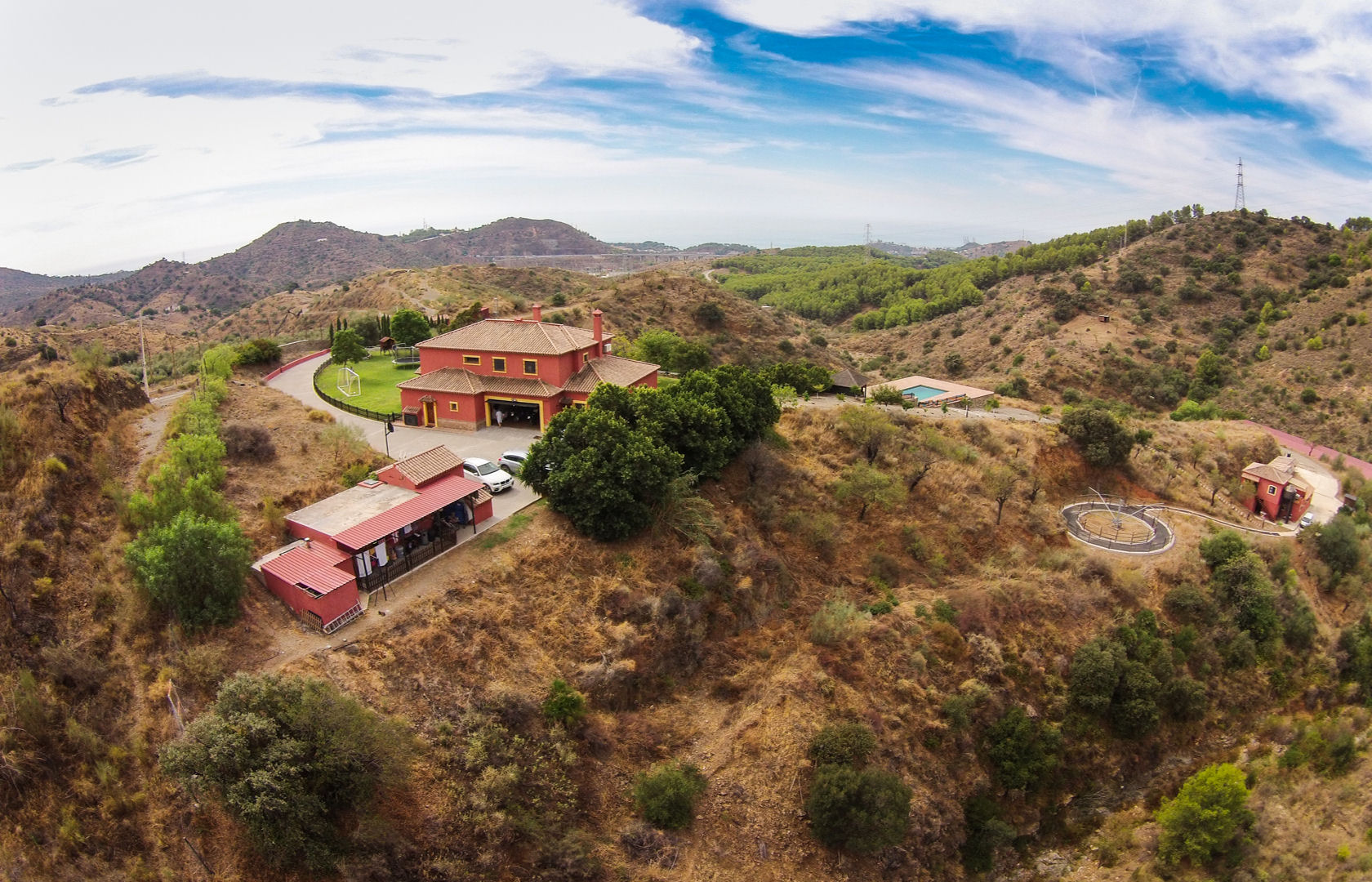 So proximity to the coast is a definite yes! Yet there is more. The finca counts with 90.000 m2 of land and holds a fantastic, well designed 5 bedroom family house, stables for 11 horses and a professional 62x22m arena to practise show jumping or dressage at home!
Absolute privacy is guaranteed on this estate. And if 90.000m2 isn't enough for you, there is the possibility to purchase neighbouring land as well. On this estate you can combine it all. You want to be away from it all for a few days? And come to rest in nature? Here you can either sit on the bench beside the pond and meditate or take one of the many trails to truely experience the peace and quiet of the mountains. Is it your idea to grow your own food? There is a wide range of mature fruit trees available on the land including figs, almonds, oranges, lemons and mango to name some and a vegetable patch is ready to take in use. The chickens will provide you with fresh eggs and there is plenty of space to keep more animals if you like. If one evening you prefer to have a Michelin star meal? Even that is no problem. You drive down the mountain to meet your friends for a superb dinner at Pier One at for example restaurante JCGarcia .
Anita Schmidt | 17th September 2015