Just before the summer holidays we would like to bring you up to date on the latest developments of Villas & Fincas Country Properties. Based in Casares, we keep enjoying the stunning natural surroundings, the great mountain and beach walks, the local festivities as the Romeria, the processions, and of course lunch or dinner at our famous Restaurants on the Casares road, from Finca Cortesin to Arroyo Hondo, The Forge, Venta Victoria and Venta Garcia. Business wise we were able to share our passion for the Andalusian countryside with many clients, looking to create a new life style in this beautiful setting.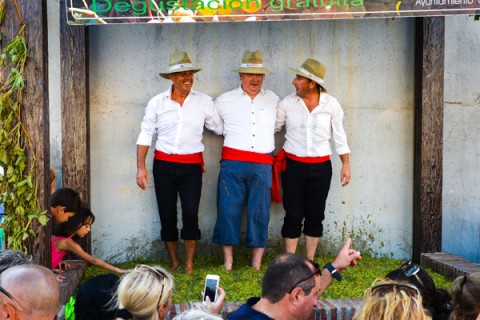 Property Market is definitely recovering
The first six months of 2015 have been turbulent for the property market in Spain as well as for our Country Property market. Generally the amount of properties that exchanged owners has been up and the general feeling of the Banks and professionals in the market is that we touched the bottom of the market and prices are rising again, as is confirmed by Spanish Property insight in their blog as well as the national press like El Mundo. Prices of luxury properties areas like Andalusia, Barcelona and Ibiza are even aiming for the 2006 prices again. We see the same in our area, simply because top locations are scarce and are sold first. The higher demand and the shortage of these quality properties make that prices have risen quickly. In general there is a sustainable growth foreseen, since property prices have reached the affordable range of 6 times an average income. Banks are keen to establish mortgages, which also adds to a more sound and safe property market in Spain.
The sales were up during the first months this year, yet be experiences a dip during the political crisis with Europe and Greece. Many buyers seemed to be orientating, and were waiting for a solution with this Greek drama in the months of May, June and July.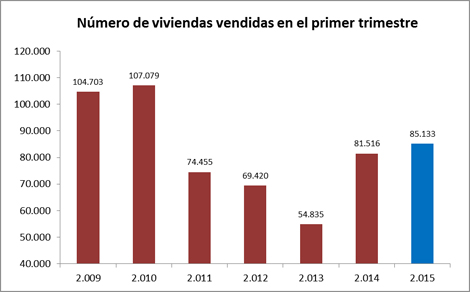 In our market the sales of properties in the price range of 300.000 to 700.000 Euros went very well, as well as the top of the market of properties above 3.000.000 Euros. There was more demand for Haciendas with Olive Groves, Vineyards, and good Hunting Estates. The demand for luxury Country Villas in the price range of 1.5M – 3Million was not very energetic. We expect a revival during the last quarter of 2015, especially when the political issues in Europe have been clarified.
The Spanish economy, coming from the underdog position like Italy, Ireland, Portugal, has gained strength during the last 1,5 years. It is even said that it will become one of the leading economies in Europe, with a better growth then France at the end of this year. There is international confidence in the current government, which results in large investments from international parties in Real Estate. The American Investors in Sotogrande, the Russian investors in Monte Mayor Golf and the Arab investors in many sectors form the proof of this statement. In country properties we see a renewed interest from American parties as well but the actual investments done in larger project mainly come from the Arab Countries.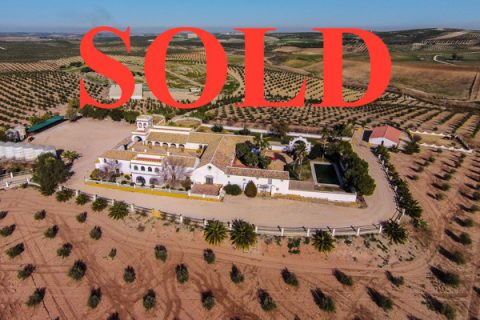 Correct Legal Documents of properties
In the old days it was not so difficult to sell a property with incorrect legal paperwork. It could be adjusted easy with a well-informed lawyer and the local Town halls. These days it's becoming a deal breaker! Not only the registered data of the Title deed must comply with the reality of the property, also the local town hall documents must be checked in order to know that their files are matching in the correct way with the property. On top of that, and it sounds logic; the registered square meters in the deed must be the same as in the Cadaster. Most of you know that this is almost never correct for country properties. So there is quite a bit of work to do before the property can be sold in Spain. We have been dealing with this for years and have a team of specialists in our office ready to assist.
Villas & Fincas new office
Many of you have noticed we have moved to a bigger office at the beginning of the year. We are very pleased with our new premises. We have more room to have meetings with our clients and have the possibility to extend our staff to be of better service to our clients! Villas & Fincas will continue growing in staff after the summer as well. Besides of our collaborators in the Seville area, Mr. Juan Berges, and in the Casarabonela area, Mrs. Tania Muños, we will extend our sales force further in September.
Extended Marketing
In order to keep up to date with and find any potential client in the world for all our vendors, we are constantly improving our marketing. We have several tools to find our clients, trough networks, websites and printed media. The printed Media, like International Magazines and Newspapers are not as effective as they were in the old days, therefore we focus more and more on specialist advice on online marketing, which has been proven successful. Our website will be further improved this autumn, will be brought up to date with the latest technology, user friendly, and more beautiful of course. Our Drone pictures and videos have been highly successful during the last 2 years. We must admit, it's a nice toy to play with!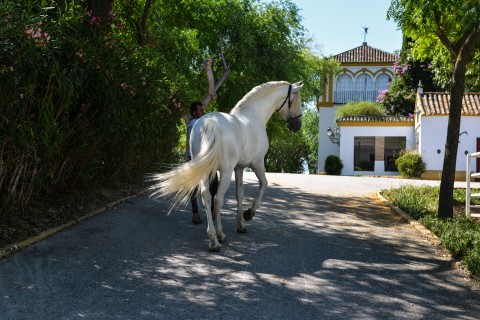 New Properties
In order to help our clients who are looking for their new dream property we are constantly busy with new listings. It's not easy to find interesting properties for the right price, the right location, that are really beautiful and have all the legal papers in place! But with our new staff we will have more time to get these highly wanted properties in our property portfolio.
A good holiday
We had a successful 2014 and we are confident that 2015 will finish even better! To do this top sport business we will need a break every now and then. Therefore our office will be closed during the month of August. We will stay reachable per email for our clients and will organize visits on appointment only during the last 10 days of August.
We wish you and your family Happy Holidays and look forward to see you again in September.
With regards,
Oscar Ernstsen
Anita Schmidt
Oscar Ernstsen | 24th July 2015