Although the forecasts for property sales in Spain in 2013 are a bit better then last years, it is still not easy to sell your house. We can imagine that vendors sometimes feel they have lost grip completely. Based on our experience over the last 3 years we would like to share with you 5 tips that will definitely improve the chance of selling your house.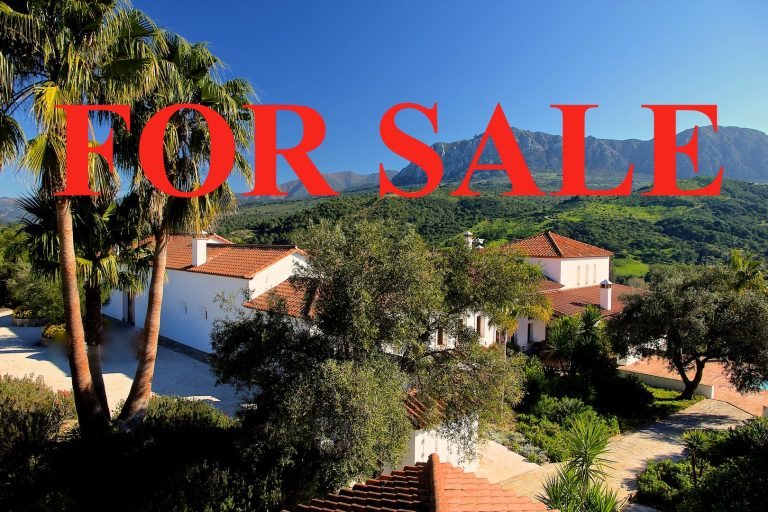 Sure, property sales have declined over the years, it has been a buyers market and banks are overflowing the market with bargain properties. Yet the most important thing to keep in mind is that there are still serious purchasers around. As a vendor, put yourself in their shoes, think back, remember the days that you came out to purchase your house in Andalusia. The excitement, the journey you took to find the perfect property to fullfill your dream. That is what you are offering: A family home to start a complete new life, a holiday home to relax after many months of hard work, a sunny haven to escape the cold winters in Northern Europe or just the perfect spot to retire and to enjoy the relaxed Andalusian lifestyle! You want to know how to do this? Read on!
Tip 1: Keep your property in a perfect state of maintenance
Present your house and garden/grounds, in the best condition possible. Repaint a stained wall, fix a loose tile, repair the window or the leaking tab, cut back the plants in the garden, mow the lawn and keep the pool cleaned. Believe me, a future purchaser sees every defect as work or as a possible problem. And remember, the client isn't looking for problems, he wants to fullfill his dream. Sometimes the client will be prepared to take the hurdle but it will cost you in the negotations. In other cases they will dismiss the house instantly and move on to the next one.
Tip 2: Prepare all the legal papers on the house
The legislation in Andalusia is getting stricter. Check with your lawyer tyhe legal status of your house. Make sure that evry extension or alteration is registered in the land registry and in the cadastre and check with your local town hall whether they would submit a 'certificado de no infracciones' a certificate that the house, in its current state, has no infractions or fines open in the planning department. The purchaser's lawyer will not take any risks. Presenting all the correct paperwork to them at the moment you've reached a price agreement will facilitate a smooth purchase process which adds to the joy of buying.
Tip 3: De-personalize and 'home stage' your house
The client must be able to see himself living in the house. He must be able to create an image of the house as if it were his already. In order to do so, prepare your house for a sale: de-clutter, store personal items like family photos, keep the decoration as neutral as possible. In winter, air the house before a visit and put the heating on or light a fire. In summer, open the doors and windows and make the terraces look atractive. If you have pets, keep them locked in during a visit. There are several home-staging companies who can help you to present your house at its best. Home staging Marbella is one of them.
Tip 4: Advertise at the right price
Advertsing at the right price generates visits and one of these visits eventually will result in a sale. You can find the right price by comparing m2 prices of property sold in the area during the last 6-12 months. Another good  indication is given  in a bank valuation. Ask your bank to give you a pre-valuation based on the 'nota simple' (extract of your deed). If you think these prices are too low then consider waiting to sell your property.
Tip 5: Choose a professional agent
Selling a house involves more then advertising it on a web page. A professional agent will help you with all forementioned tips to prepare your house for the sale. They know the area and they will come to visit your house before it's put online. This knowledge will help them to inform  future purchasers and to advise them to visit your property even though it is missing that one bedroom. A professional agent is focussed on making the perfect match!
Do you need help selling your property? Do not hesitate to contact us at: info@villasfincas.com or call us on +34 952895139. We specialize in Luxury Country Properties, Villas, fincas and cortijos in Andalucia. We offer the most beautiful properties in a.o. Casares, Gaucin, Ronda, Estepona, Zagaleta, Vejer de la Frontera, Medina Sidonia, Sevilla and Cadiz.
Anita Schmidt | 19th March 2013