August 2001. It's  30ºC in Holland!  The children are playing in the garden with the sprinkler. You can hear their screaming  three blocks away . "It's raining, it's  raining, now it's my turn, I am". Lots of fun.  One more day and we're leaving. We're really leaving, to Spain, with the whole family, to build up a new life!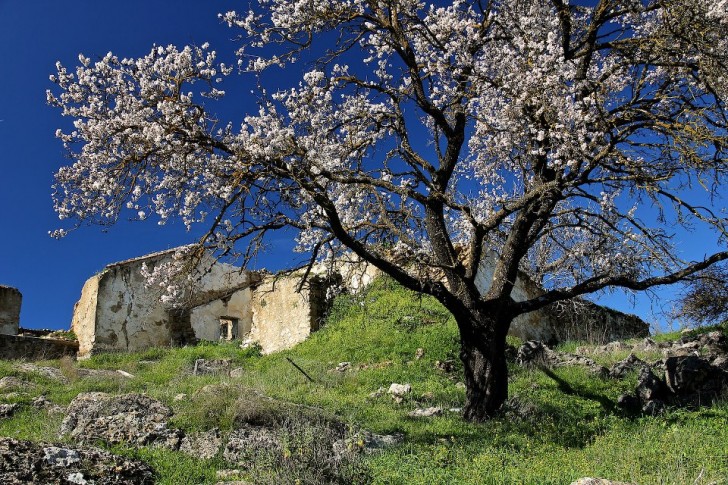 The last two weeks were tough.  I had forgotten how stressful moving can be. That's behind us now. Everything is packed  and in the truck on its way to Sabinillas, a village on the southern coast of Spain, near Estepona. We've rented an apartment  for the coming three months. Our last week in Holland we're spending at grandma's.  Nice for the kids as well, to have plenty of time with nanny before leave. Because yes, of course, our family and friends, we will really miss.
I notice that I refuse to say goodbye. It's straight forward denial! I keep saying it is just a two hour flight, and we have phones? And internet? Yet deep in my heart I know that I will miss having friends and family around  – to go for coffee, or to go out for dinner with friends,  spontaneously – I will really miss that!. Whether it's worthwhile? Yes, most certainly yes! For five years we've been planning this. Oscar wants to start his business in Spain and I want to live in Andalusia. To have a little bit of space around us, to be able to breathe in fresh air every morning, to enjoy nature again together with the children. Just three months ago we took the decision. We'll go!  And as by a miracle we sold our house within a week . The departure date was fixed with that because  the purchasers wanted to move in on the 1st of August . That was quite a shock. Everything for our life in Spain was still to be arranged. And now? One more day and we are off. We've said goodbye to everyone and everything, all  tears are shredded. We are ready!
D-Day, 4 August 2001
It was the most disastrous day ever. We got up at 03.00am to cath the plane at 07.40am(!).  At the airport,  rivers of tears. Suddenly I felt what I am leaving behind. Nienke is panicking . "Grandma, grandmaaaaa!" she screams when we go through customs. Once more we turn around and there they are, that group of enthusiastically waving people.  See you soon nanny, see you soon  Paul, Nicky, Nathalie, Melissa. Tears have dried, but there is still a lump in my throat. When I open  Nicky's present I can't keep it dry.  A beautifully framed four-leaf clover.
Fortunately, the plane is on time. Around 11:00 we landed and at  14:00 we arrive in the  apartment. Exhausted,  suffering from lack of sleep and too much emotion. In no time all the kids are crying. Michelle won't let go of me.  As soon as I put her down,  she screams bloody murder. I am tired and not in the best of moods. The apartment is typically Spanish: small,  noisy,  with lots of beds. On the background  we don't hear the soothing sound of the sea, but a continuous stream of cars speeding by. The heat inside is not too bad. Still, I get anxious. You can't turn your ass here! Almost in tears, again! We decide for a good Spanish habit: a siesta.
Later in the evening, around 22:00pm, I recover a more positive feeling.  We're on the beach, together, a red, full moon comes out of the sea, the kids are wandering round searching for  shells and stones. Slowly I relax. The adventure we voted for is bigger than I thought. But hey, tomorrow is yet another day.
Anita Schmidt | 21st March 2013