Have you ever wondered what it would be like to own your very own equestrian estate in Gaucin? If you have, then you have come to the right place. In this blog we highlight one of our most luxurious Andalusian equestrian estates. 
Owning your private equestrian estate in Gaucin gives a round sensation of accomplishment. You get to go home to your beautiful country estate in the middle of the Alcornocales Natural Park. No matter where you look, you see the gorgeous hills of the Serranía de Ronda. You smell the fresh and rich odours of wild olive trees, cork oaks and holm oaks. This painted picture is what we like to define as perfection.
Find the quality of life in Andalusia, Spain
People from all over the world start a new life in Andalusia, Spain for many different reasons. One of those reasons lies very close to the heart of Andalusia. Horses. For centuries horses have played a monumental role in the culture in the south of Spain.
Horses have always helped out the workers on the land and were used as the most important form of transport. Today, however, these gracious animals are so much more. They are treated with respect, care, admiration and above all, love.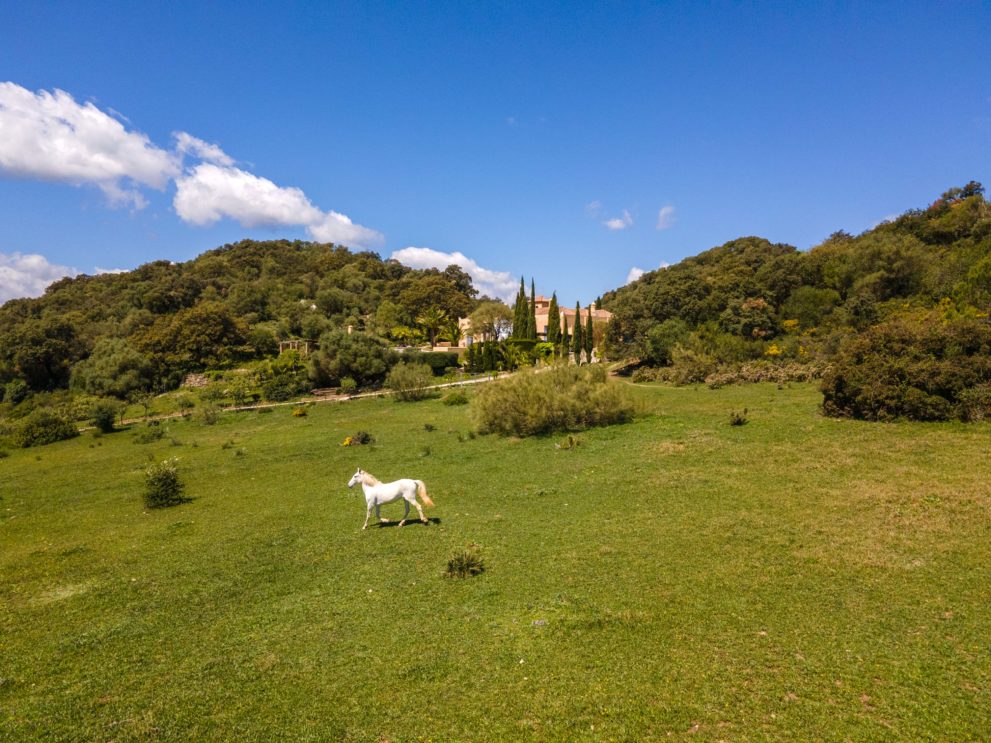 To own an equestrian estate in Gaucin, Andalusia, means to be fully immersed in the Andalusian culture. Moreover, it means that you are fully embracing the lifestyle and that you understand what quality of life is.
Andalusian & Moorish design elements
This breathtaking country property with equestrian facilities is a horse lover's dream. Let us break it down for you. Apart from the 573m2 main house, it has a 128m2 guest house and an open stable with a tack room and hay storage, that measure another 128m2. If this wasn't enough, let us remind you about the privileged location in the middle of the natural park. This equestrian estate in Gaucin comes with 150.000 m2 of land where the horses can run around freely.
On top of the fantastic facilities, you will fall in love with the design features of the luxury property. Found in the arches, the wooden doors, the tiling and of course, the choice of materials, this equestrian estate in Gaucin is full of Andalusian and Moorish features.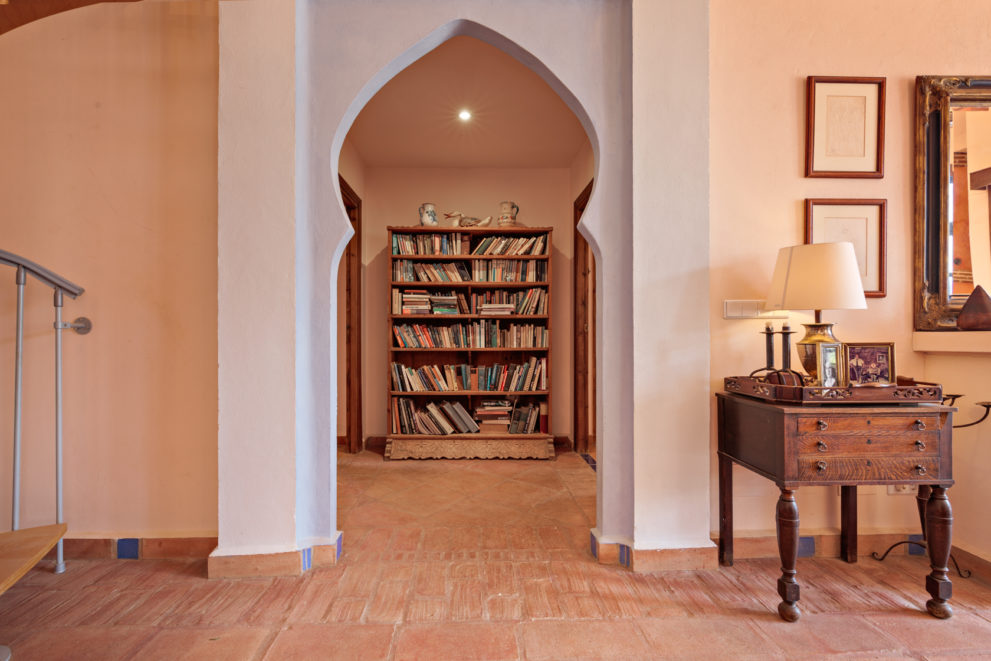 If you cannot wait to receive more information about this country estate, don't hesitate to contact us! Click on this link so we can reach out to you. We look forward to meeting you!
Danielle Ernstsen | 23rd March 2023