Looking to buy a spectacular finca for sale in Spain with a fully operational B&B, olive grove and space for a horse stable? This is a fantastic opportunity for a lifestyle change! Live comfortably in the countryside of Iznájar, Córdoba, Andalusia.  Read on quickly to see if this Spanish finca for sale in Spain with a B&B dream might suit your next life phase!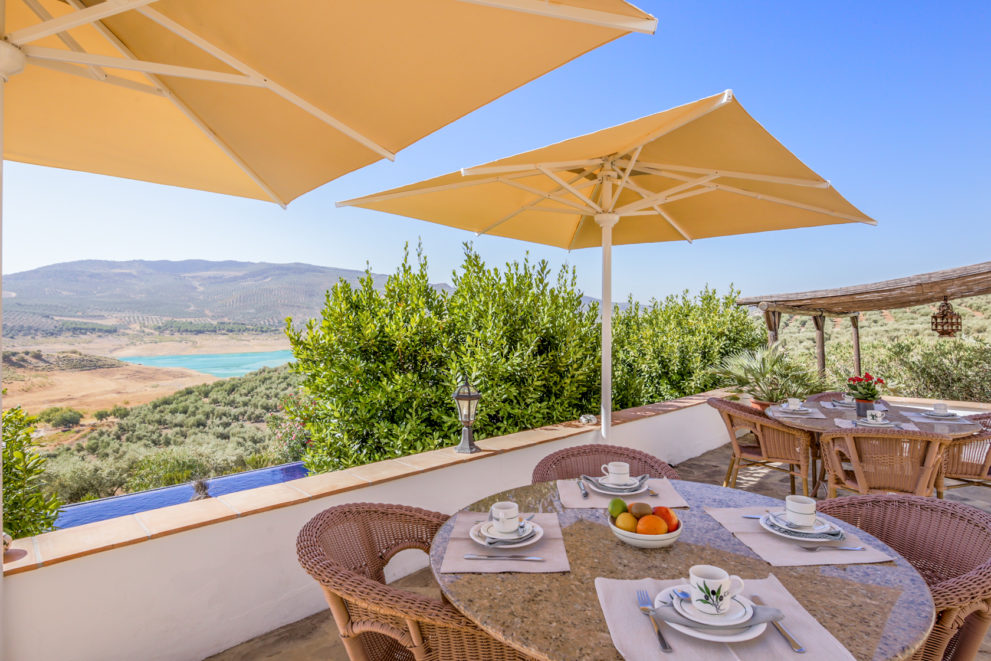 What is it like living in Andalusia?
First, this finca for sale in Spain is the picture of the Andalusian lifestyle! It is surrounded by vast fields with beautiful old olive trees. The undulating terrain of mountains is typical in this area: the Sierra Subbética Natural Park. Nature is dressed with a strong relief of limestone hills and valleys full of oaks. 
Furthermore, Iznájar is a picturesque small village of around 4,000 inhabitants. Situated on Andalusia's largest reservoir at 522 metres above sea level. At the top of the village with narrow streets and whitewashed houses, stands a castle of Arabic origin.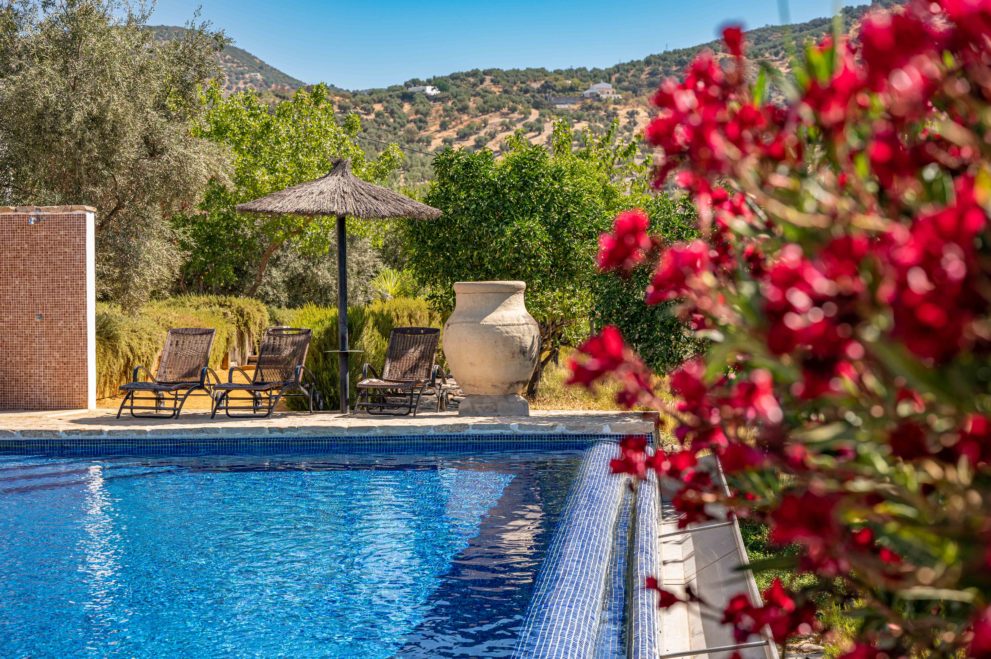 Buy a finca with a B&B business
Finally, the B&B has an excellent track record of over 20 years. Making it very easy to run this very well-maintained B&B. The current owner has worked passionately to grow it into a successful business, but is now ready for a new life phase and has asked us to include it in our B&B portfolio.
At 1 hour from Málaga, Granada, and Cordoba; and 2 hours from Seville, this is an excellent bed and breakfast place to welcome guests who want to discover Andalusia.
Want to know more about this Andalusian finca for sale in Spain?
For more information email us at info@villasfincas.com, or call +34 952 89 51 39.
Rebecca Marriott | 3rd March 2023