What to expect with a B&B for sale in Andalucia? Well, it all starts with a dream. Maybe you are tired of the rushed life you have in your corner of the world. Towering buildings, busy people with busy minds, the hustle & bustle of the city… You start dreaming of a slower lifestyle under the sun… Maybe even dreamt up the picture of an Andalusian building, with white-washed entrances, courtyards and breathtaking views… If you wish to live in the best climate there is, yet still keep busy, maybe a B&B has crossed your mind. A lifestyle business to welcome some guests to enjoy your little peace of heaven with you… Well, look no further! Our exclusive Cortijo is the perfect place to enjoy Andalusia's country life! 
Owning a Bed & Breakfast in Andalucia
Firstly, the first step in owning a B&B in Andalusia is to start looking for a B&B for sale in Andalusia! As fore-mentioned, this luxe Cortijo with guest apartments for sale near Malaga is a divine opportunity! One of the best set-up B&B for sale in Andalusia we have ever come across, this stunning hacienda offers private quarters for the owners with a private garden area to enjoy themselves and for the guests: 2 "casitas" guest apartments with kitchenettes and 6 ample-sized guest suites with access to terraces. Some of the suites even have a view of over 180º over the Malaga mountains and La Maroma mountain range.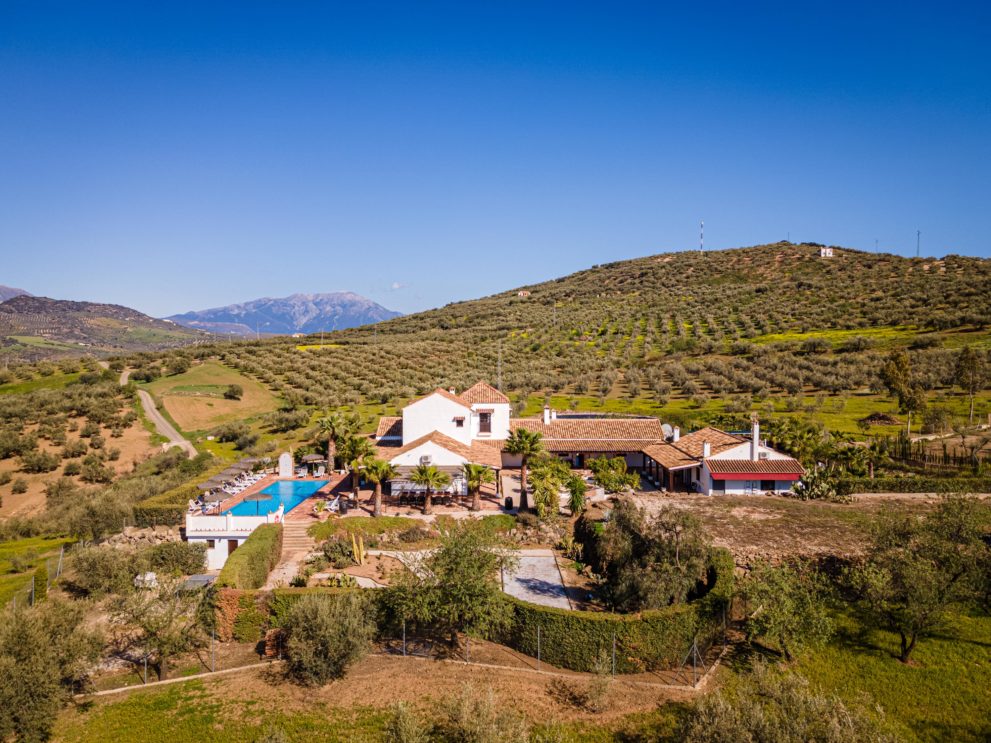 Located near a small white-washed village in the mountains, just 35 minutes from the international city of Málaga. The current owners have worked very hard to create this romantic getaway. This shows through the passion and enthusiasm this Andalusian hacienda oozes.
The best Bed and Breakfast for sale in Andalucia
So, why do we consider it to be the best in the area? Easy. Because it offers the luxury you would find in a 5-star hotel, yet with the personal service of a bed & breakfast. The business model the current owners have created is something you are able to take over from day one. Yet with the flexibility to adapt and mould to your style, taste, and needs. Here, you have the possibility to get a leg up in the tourism world. You don't have to start from the very beginning to work your way to the top. This hacienda is already very well-established, has received some foreign awards for its beauty and rarity, and with returning clients every year.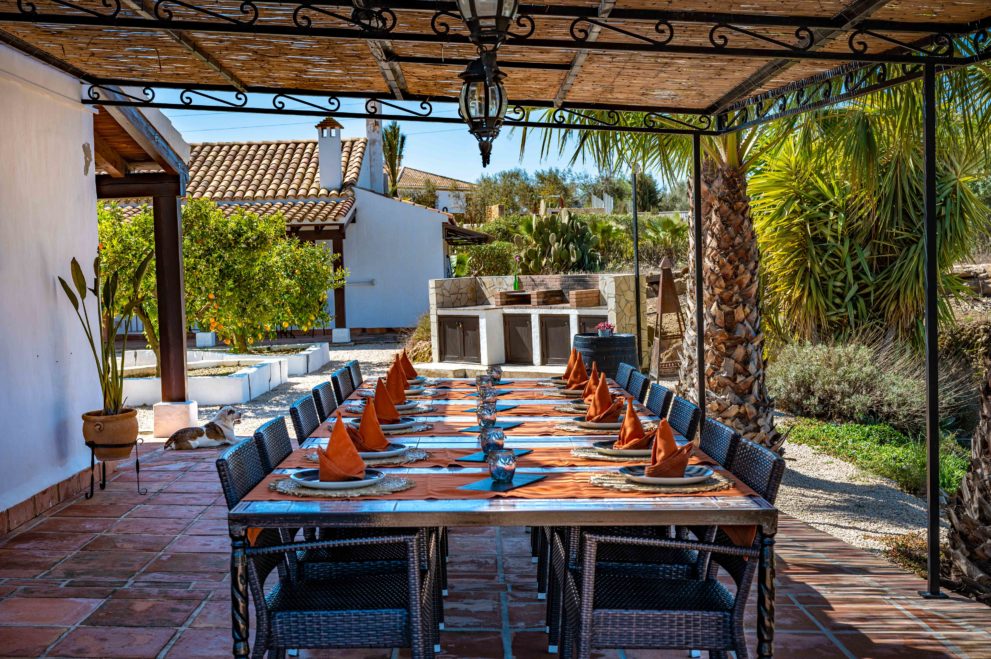 Finally, something very unique for the B&B, they've created tailor-made packages, together with breakfasts including the specialities from the area, homemade products, and paellas around the pool! Whether this Andalusian country Cortijo is in use as a B&B or for private owners, the magic is there for all to be shared. Imagine dining with friends at sunset, listening to the wind through the trees, the sun slowly hiding behind the mountains, whilst enjoying a fabulous meal.
If you wish for more information about the property, click here. You can also contact us directly by calling us on +34 952 895 139 or by emailing us via info@villasfincas.com.
Rebecca Marriott | 19th October 2022