Many people approach us saying all they have ever dreamed of is moving to the sunny South of Spain, the breathtaking Andalusia. They tell us that living here is more than they could ask for and that they would move here in a blink of an eye. Nevertheless, the thought of 'not having anything to do' haunts them. Of course, there are many activities to feed our free time such as hiking, golfing or discovering beautiful towns and their delicacies. Yet, what people search for is a project. Keep reading if you are looking for a luxury opportunity with a project to keep your hands busy. We present to you our latest Cortijo in Ronda. 
Cortijo in Ronda: turning hobbies into projects
For some, moving to Andalusia means to retire, sit back and relax. Additionally, it means to slow down and enjoy the little things that the Andalusian lifestyle offers us. Let it be the local wines, the artisan cheese, jamón serrano ibérico or some juicy olives. For others, moving to Andalusia means starting a new adventurous chapter. This signifies that enjoying the Andalusian wonders, no matter how wondrous they are, they aren't always enough. People like to keep busy.
If this is the first blog you read about the historic cortijo in Ronda, you might want to read our first blog too! You will find out how an old sheep farm was completely transformed into a rare and luxurious cortijo. What the architects did with the renovation of this authentic and modern cortijo is an absolute work of art! The beauty of this property is that not only is it very unique, it also offers plentiful options for you to turn hobbies into start small scale projects.
The cortijo for sale in Ronda comes with an extensive orchard where a variety of fruit trees have been planted. Moreover, a vegetable patch has been cultivated from which the owners can enjoy the fruit of nature. If this is exactly the project you wanted, look no further. You see, maintaining the fruit trees and the vegetable patch (with the option of enlarging it) is a whole project in itself! Taking care of a fruit orchard is time consuming but also extremely rewarding. When the fruit is ripe and ready to be eaten, you will experience explosions of flavours and fireworks on your taste buds!
Extension projects
Perhaps the vegetable patch and the fruit orchard isn't enough for you. Perhaps something more challenging is right up your street. Don't worry, this cortijo in Ronda offers many different options to entertain you day in day out.
The plot around this estate is large and nutritious enough to grow your own vines! Imagine walking around your vineyard and seeing the first grapes appear. As time goes by, it is time to finally harvest them. This is where the fun begins. Initially, you start experimenting and blending different flavours together to create a delicious wine. Consecutively, the flavours are perfectly balanced and you can let your wine rest in its barrel. Finally, after many months of hard work and patiently waiting, you get to share the wine you made with your friends and family during the holidays. Doesn't this sound like a dream?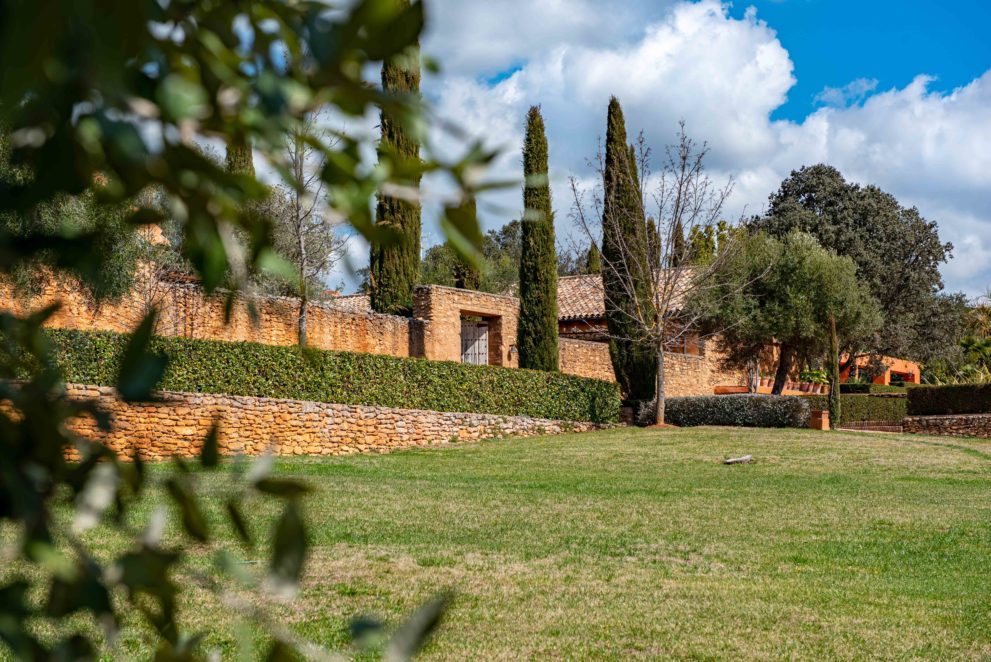 If you want more information about the Cortijo in Ronda make sure to call us directly via +34 952 89 51 39 or us via info@villasfincas.com.
Danielle Ernstsen | 8th October 2022