We all know those days when we just long for some relaxation time. It won't come as a surprise to see so many come down to Andalucia for this! The sunlight, the great food and excellent wines make Andalucia an nº1 destination to relax. Our luxury country villa in Andalucia, specifically Gaucin, ticks all the boxes. It is an ideal location to be away from the chaotic busy coastline. It lushes with an exclusive style whilst still retaining the authentic rustic elements of Andalusian countryside cortijos. Read more about this beauty in this blog!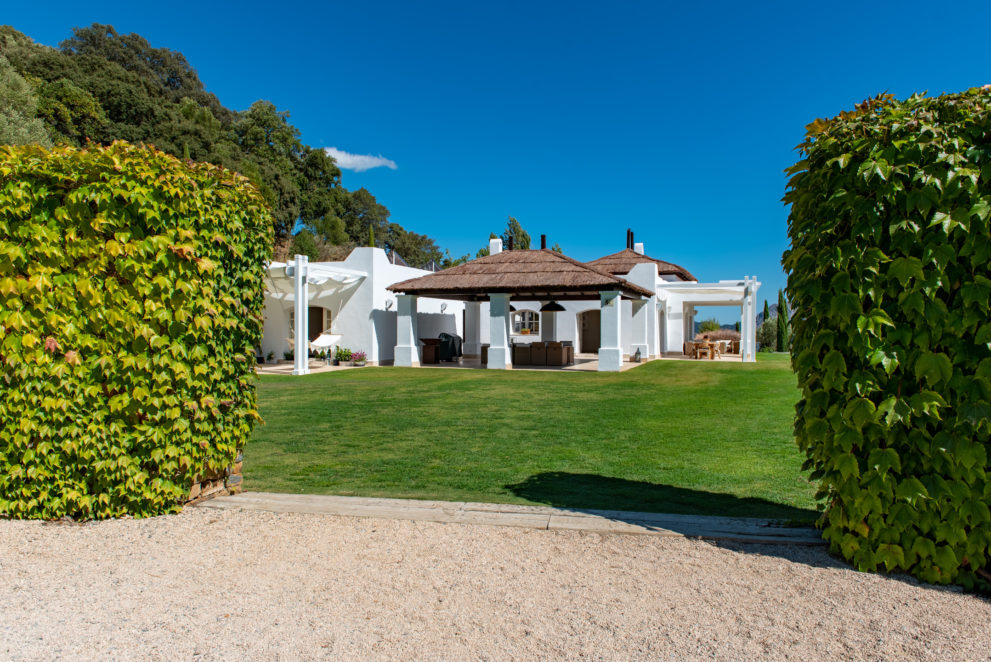 Living in Andalucia
Slowly but surely Andalucia is gaining interest from all over the world. Specifically, the Costa del Sol has been said to become the more exclusive and quiet Beverly Hills of Europe. The combination of extremely authentic culture, with modern housing comfort, makes Andalucia a paradise to live in. Our country villa in Gaucin is the perfect example of this. At only 35 minutes from gorgeous beaches, and just 1 hour from the splendid Marbella. It enjoys the ease of a gorgeous countryside drive to all the luxury destinations of the Costa del Sol. Moreover, because it is located in a pristine bubble of green forests and local delicacies, one is able to enjoy the genuineness of Andalusian culture in Gaucin. It is the perfect mix of luxury and rustic living.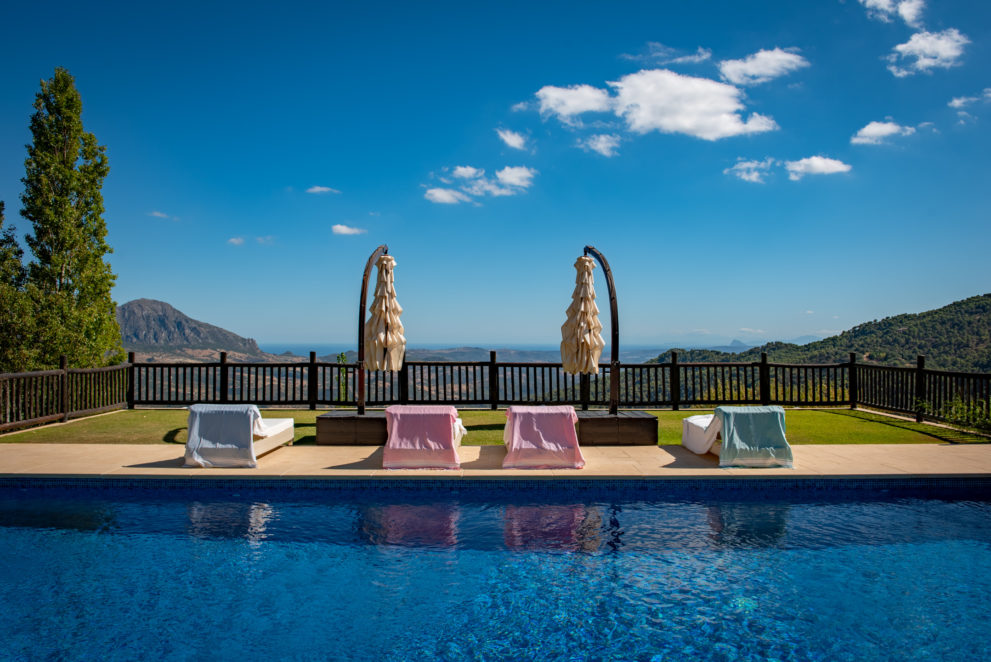 A luxury country villa
At this luxury country villa in Andalucia you will without a doubt fall in love with its views. A long stretch of differently coloured fields, carved by the curves of the mountainous landscape. A sharp contrast with the oozing Mediterranean sea, with crystal clear shades of azure blue. At this horizon, the crusted tops of Gibraltar and Jebel Musa. Imagine enjoying a lovely platter with local wines and cheese, from delicacy shop La Posada, gazing upon the valley from your pool. Later on, enjoy the golden sunset with a GauGin gin & tonic. Or invite an outstanding private chef such as Jacobo Vazquez to prepare an exquisite outdoor dinner. He will not fail to delight you with excellent ingredients, marvellous service and of course an exquisite menu. All this is possible at your grand country villa in Gaucin. If you are in search of something special, a unique location, a rare and artistic villa. This is your place.
Are you interested in buying this amazing luxury country villa in Andalucia?
Please contact us via info@villasfincas.com or call +34 952 89 51 39 for more information.
Nienke Ernstsen | 9th March 2022