If you are reading this, you are probably already dreaming about a future living in the Southern region of Spain, Andalusia. Maybe you are looking to move away from the busy life and more towards experiencing the authentic Andalusian way. Living in a beautiful Cortijo in the midst of the olives. Blue skies, fluffy clouds and fresh air are what is on offer at this historical Cortijo with olive grove for sale in Spain! Let's check it out…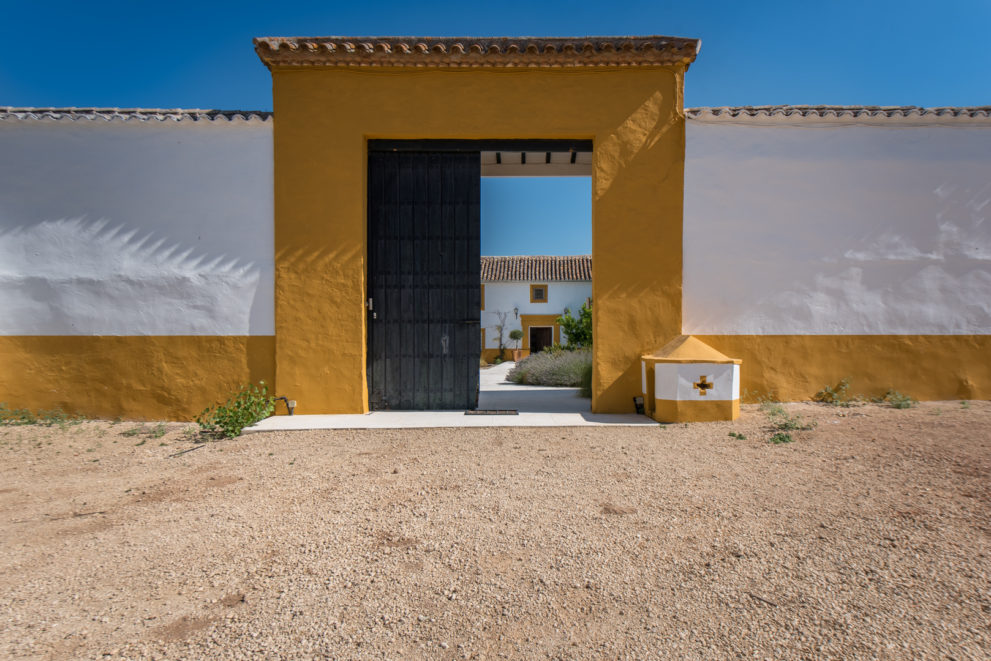 Another way of life
So the main question that pops up: "Costa or Campo"?  If you pick wisely, you can have the best of both worlds! This farmhouse is located near Antequera in the Malaga province. Within 15 to 20 minutes, you can be in the centre of town, enjoying some delicious tapas, shopping in the boutique shops, commercial centres, or discovering the old town. Antequera is also known for being well-connected with the AVE trains, permitting you to travel to Madrid within just 2 hours. Imagine the day trips you could take! Consequently, it's additionally in a great location for those looking to be "not too far" from Málaga city, beaches and its international airport. This being at just under 50 minutes. Therefore, this Cortijo with olive grove for sale is the place to be if you are looking for your perfect country property for sale near Malaga!
Truly immerse yourself
As soon as you walk through the huge, wooden doors, you really feel with all senses where you are, Andalusia. Some would say it's similar to a fortress, with its 4-metre high walled garden, hidden in the countryside. The large patio invites you in, greeting you with the scent of the lemon trees, the low hum of the busy bees and the breeze rustling through the branches.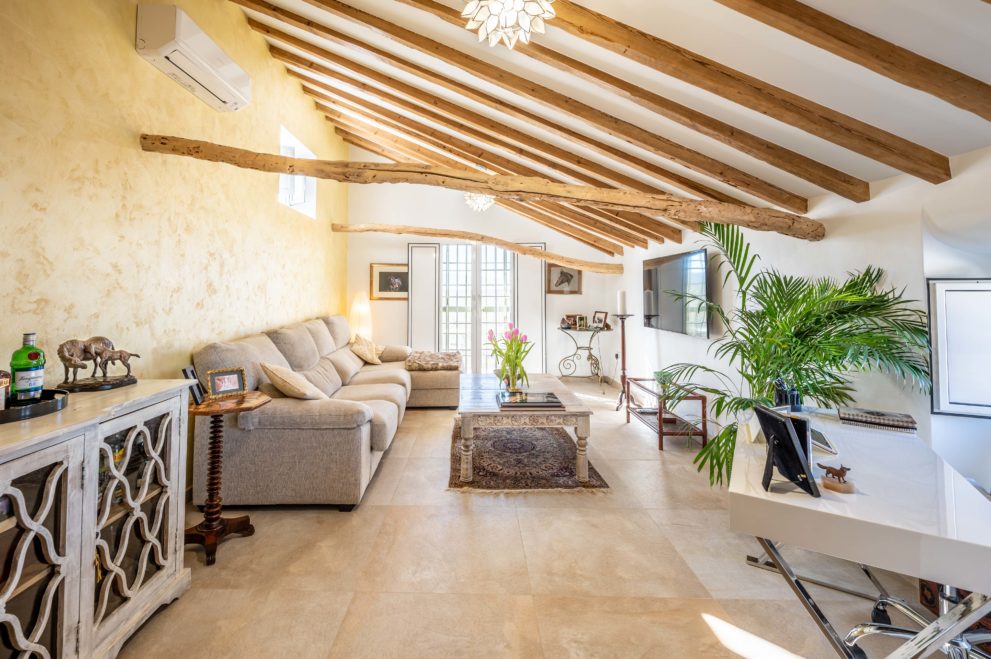 Interiors also represent the authenticity of Andalusian architecture. The decor and reform that the current owners have used make the perfect fusion between Andaluz style and contemporary trends. The Cortijo has been almost entirely restored, creating beautiful spaces, without losing its rustic style and maintaining the historic structure.
THE Cortijo with olive grove for sale in Spain
So, to finalize sculpting your new lifestyle, let's imagine a typical day for you living in this Cortijo for sale near Antequera.
Start your day with a cup of freshly-pressed coffee and a "mollete". Antequera is famous for its traditional bread buns. Toast it and drizzle with golden oil… Flawless! You can find some of the best olive oil in this area of Southern Spain, and here you have your own exclusive production!
Continue with a trip to Antequera, to do some sightseeing in one of the museums, and stop for lunch in one of the many restaurants. One of our top favourites: Caserio de San Benito. Check out one of the hidden bodegas in the area, Bodega La Capuchina. And finish the day, enjoying the wine whilst watching the sunset over the horizon from your beautiful patio!
Are you interested in this Cortijo with olive grove for sale in Spain?
Contact us via info@villasfincas.com or call us on +34 952 89 51 39 for more information.
Rebecca Marriott | 4th March 2022