It's time for a written property tour. This luxury sustainable villa for sale in Gaucin deserves a proper description. We thought, there's no better way to do it than as a written tour. From top to toe, we will take you through the ins and outs of this eco-villa.
Yes, it's a sustainable villa for sale
To start, there is a quiet rustic access road that leads to the property. Curving through the valley of Gaucin, passing by typical Andalusian countryside elements. As you approach the property, you can see that nature is alive and vivid on every corner of the road. A gate opens the way to the top of the land, and a well-maintained path leads way to the villa. The mature trees elegantly protect the sight of the property, and as you continue driving, they reveal the classic front façade of the villa. The entrance of the house enjoys the view of a playful natural-looking fountain.
A large wooden door opens up to an open hallway, with high ceilings. To the right, stairs go up to the en-suite master bedroom and three bedrooms sharing a bathroom. Straight on, a glass door giving way to the open high-ceiling living room, dining room, and on the rightest corner, the kitchen. The high ceilings in combination with large windows allow the light and views to truly be integrated into the interiors of the villa. Both the living room and dining room open up to separate covered terraces allowing you to enjoy the views even more. Returning to the hallway, facing the door, it is further distributed into an alley to the right leading to two bedrooms, and to the left, a guest bathroom and stairs that lead to the basement. The basement has been divided into a large garage space, a bodega, a hallway with additional bedrooms, and a large spa and pool area. Through this floor, you can access another covered terrace that gives way to the garden. Lushing sustainable luxury everywhere you go, this property is a dream.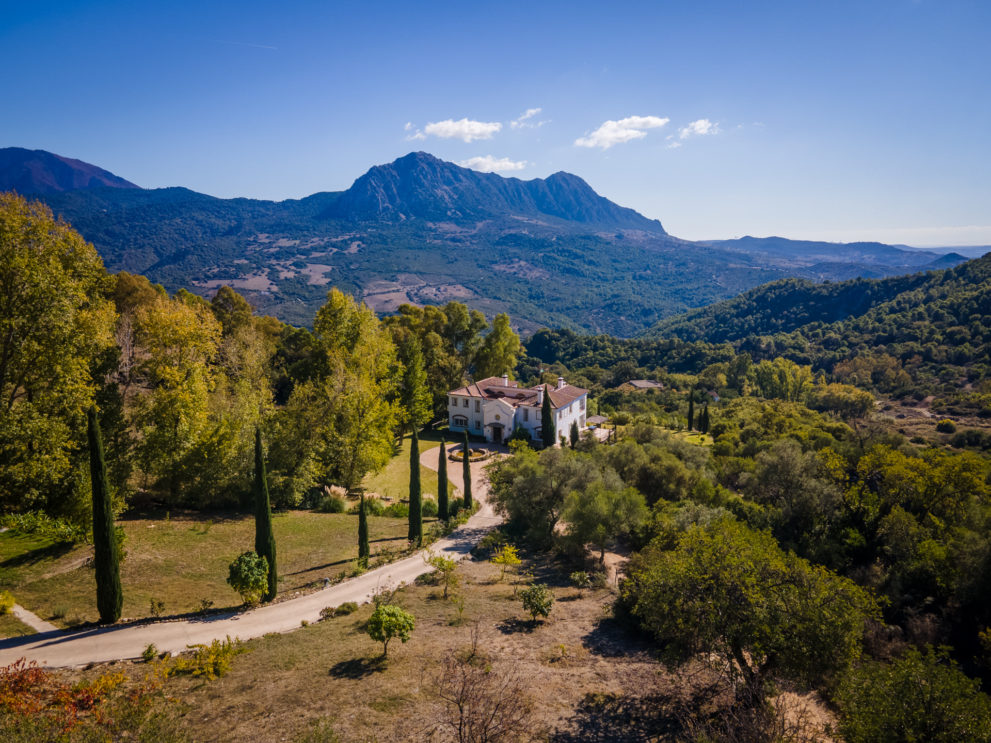 What else is included when you buy this eco-villa?
Next to having a beautiful lawn that looks out on the Mediterranean sea, hiding the 41 solar panels positioned beneath, this property basically has a private forest. Behind the sustainable villa, a stretch of land is covered in typical Mediterranean flora. Oak trees and pine trees predominantly, but also citrus trees and pomegranate trees cover this land. You access this forest via an old wooden bridge that crosses an old water stream. Our favourite part is yet to be mentioned. Namely, there is an old ruin, which used to be the old finca on this property. With all of its charm, it sits on the property, and could easily be renovated into a guest cottage. The lifestyle is one of a kind. You have Gaucin, at your doorstep, with amazing restaurants that offer the same type of charm. Head out for a nice lunch at Platero & Co, and buy some good local wines and products for your dinner at La Posada. Can you see the elegance of living in this sustainable property?
Overall, this sustainable luxury villa for sale in Gaucin is a special place for someone looking for romance, eco-living, and Mediterranean outdoor beauty.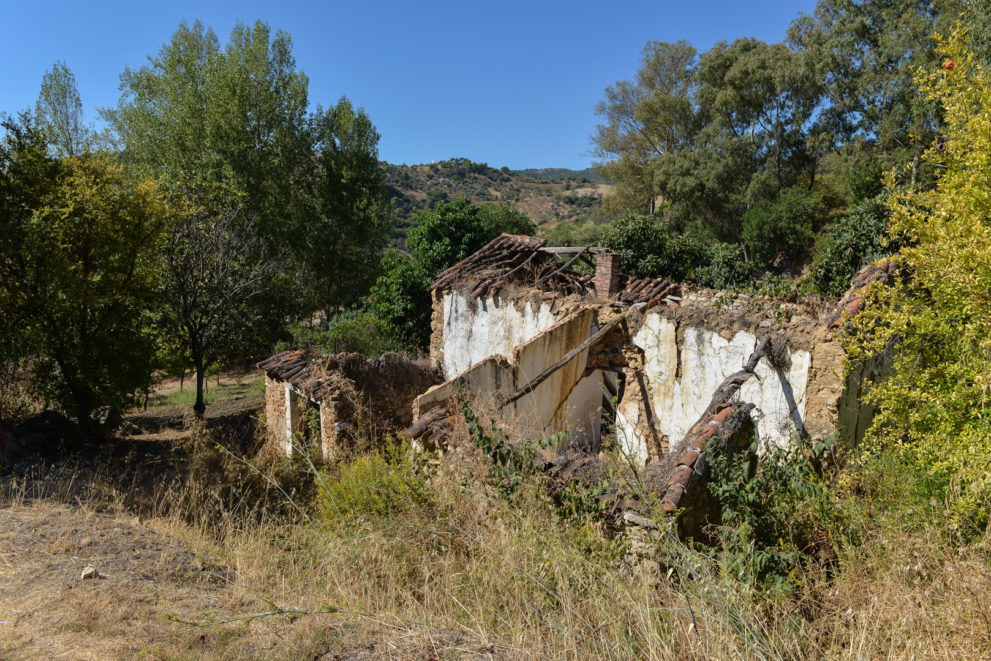 Are you interested in this sustainable villa for sale in Gaucin?
For more information contact us at info@villasfincas.com or call +34 952 89 51 39.
Nienke Ernstsen | 3rd January 2022