When it comes to shooting estates for sale in Southern Spain, you can expect a great hacienda with all the added comforts. Together with huge expanses of land dominated by endless, ancient olive groves. The deep valleys and steep ravines are covered with mastic trees and rich Mediterranean vegetation.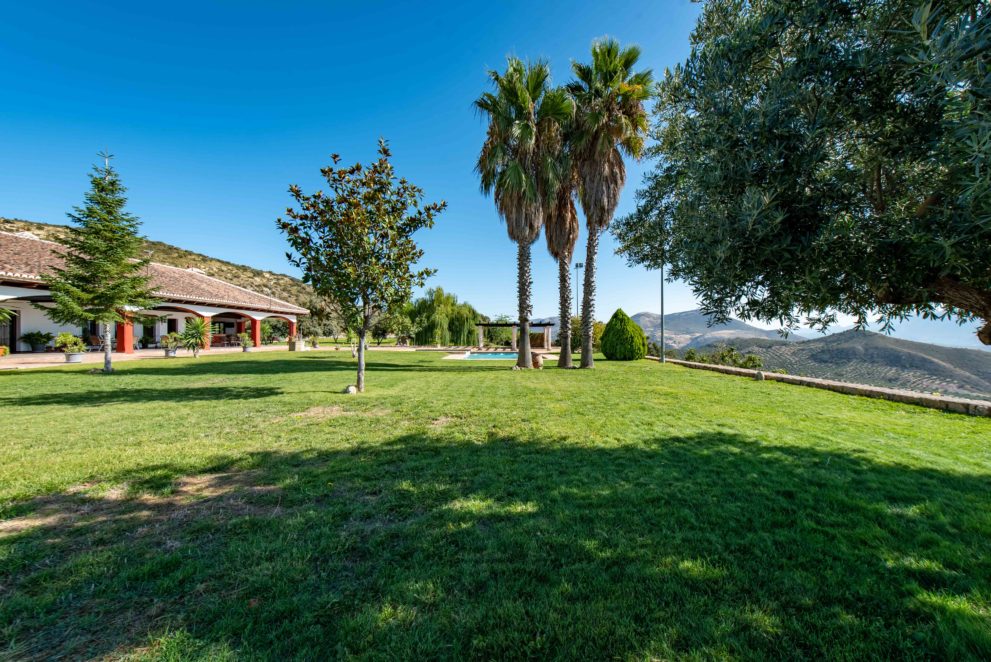 Quality home, quality land, quality life
What stands out at this country estate for sale in Andalucia? The luxury finca is cared for with complete dedication. This can be something quite hard to find!
This shooting estate is in the middle of one of the most beautiful valleys in Andalucia. It is currently for sale with hunting rights. Granada province is famous for its variety of landscapes and climate. From the spectacular coastline to the Sierra Nevada mountains tops of 3478m. At just 25 minutes from the capital city, near an authentic white-washed Andalusian village lies this amazing home. On 443 hectares, here you can imagine yourself enjoying a rural life within the wilderness. Whilst maintaining all of the comforts of modern life.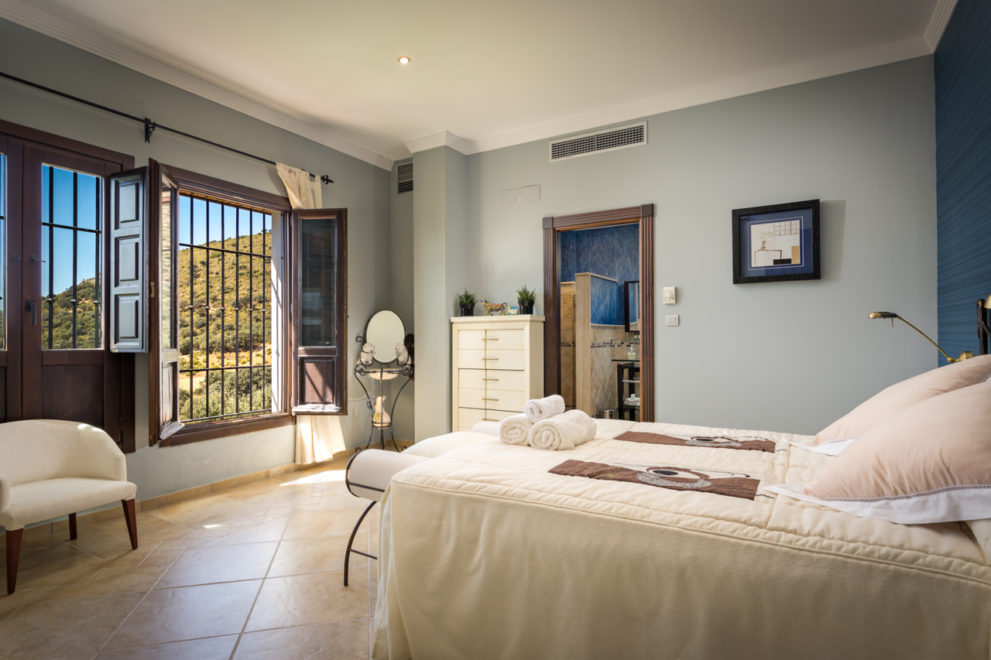 This shooting estate for sale in Southern Spain offers exceptional beauty and quality. Not only does the 13 bedroom main Cortijo offer to lodge hunters, but it is also a grand home in the countryside to spend time with friends and family. The great thing about this country home is that it oozes perfection, quality and grandness. Yet at the same time, attention to detail, tradition and Andalusian influences.
One of a kind Shooting Estate for sale
Finally, this country estate has all of the best fittings and fixtures. It's a place with warmth, discretion and intimacy. The styles include classic, rustic and overall, elegance. A home completely equipped to ensure maximum comfort and happiness.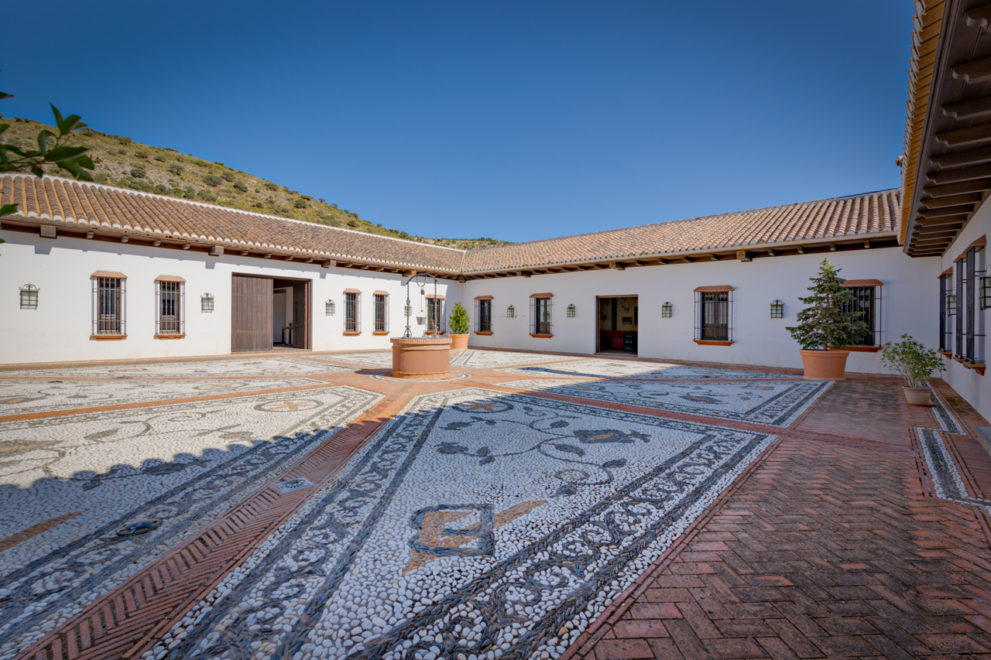 Terraces to enjoy the stunning sunsets, areas to dine indoors & outdoors, this home is ideal for those seeking a unique experience. Here you can unwind, relax and take care of yourself.
Are you looking to buy a shooting estate for sale in Southern Spain?
Please contact us via info@villasfincas.com or +34 952 89 51 39 to receive more information about our excellent country estate for sale in Granada!
Rebecca Marriott | 29th December 2021