A flawless Mediterranean sanctuary. With a backyard full of wonders, one of the finest estates in our portfolio to date, a country estate for sale in Granada. Here you embrace the Andalusian seasons as they come and go, lying under the weeping trees, lazing around the pool, hiking & hunting through the numerous tracks, and day trips to the Sierra Nevada snow-covered mountains.
The ideal country estate for sale in Andalucia
So, why is this the ideal country estate for sale in Granada? It's an easy question when you know the amazing details of this hacienda!
· Firstly, the large hacienda-style Cortijo of 846m2 speaks for itself! It comprises 13 bedrooms fit for both families and hunting parties.
· An extensive lawn with a swimming pool enjoying the fabulous views this area offers.
· 3 bedroom guardhouse, someone is there 24/7 to take care of everything for you. To be blunt, this is the most organized and top quality estate we have seen in some time!
· 1 bedroom hunting lodge, up in the hills of the plot, secluded from the main living yet within a short distance.
· 4.430.000m2 of plot, that's 443 hectares of land to enjoy magnificent hunting days, hikes through the trails, cycling, horse-riding…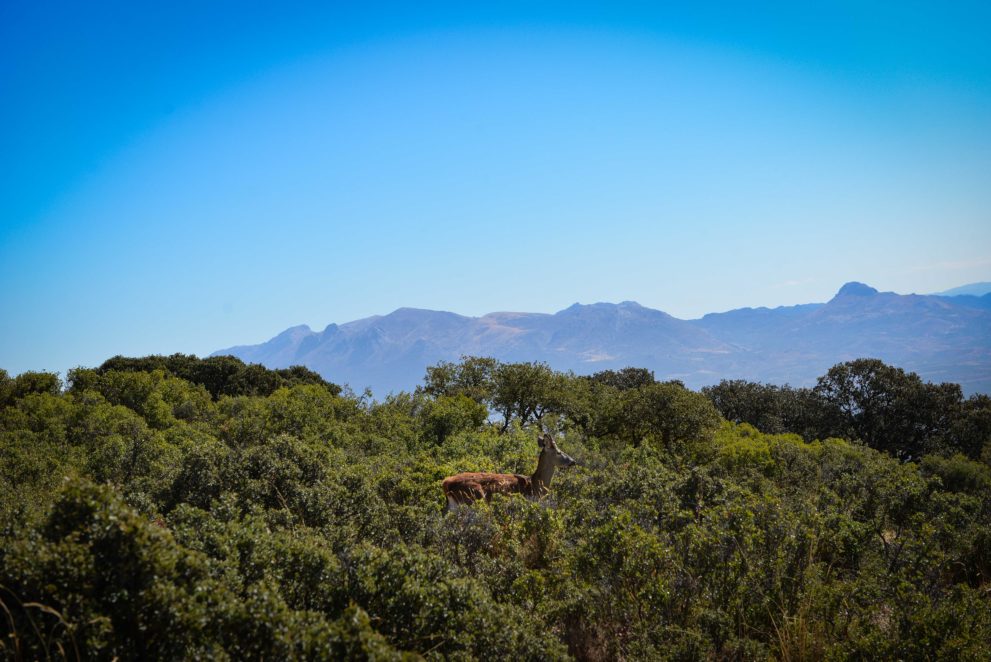 Are you game for some Game?
The 443 hectares has beautiful rolling hills, covered in stone oaks, wild olives, almonds and Mediterranean flora. The property has a license for small game and big game hunting. There are many trophy animals for a magnificent hunting day. For big game hunting, there are red deer, wild boar and some ibex. For small game, there are rabbits, partridges and doves. You can organize 2 days of monterías and in total there are 25 posts for the hunters.
In conclusion, the main thing that stands out here is the compassion they have for the care and well-being of all animals. Water wells, drinking ponds, an abundance of natural feed for all types of fauna. It is a pleasure to see this in a country estate in Andalusia!
Are you looking to buy a country estate in Andalucia?
Please contact us via info@villasfincas.com or +34 952 89 51 39 to receive more information!
Rebecca Marriott | 11th January 2022