Many are wondering whether it is safe to travel to Spain. From our experience, we say yes! It is safe to travel to Spain. Spain is taking all of the necessary precautions for incoming travellers. The 2m distance rule is respected and facemasks are obligatory in communal spaces where the 2m distance is difficult to maintain. On top of this, action is taken immediately before things get out of hand. Villas & Fincas also follows a strict protocol, so it is safe to view country properties for sale in Andalusia with us. 
Spain handling Safe Travelling
After one of the strictest lockdowns in the world, Spain is acting efficiently locating the new cases. These new bursts are something everyone was expecting. However, thanks to the quick response from the Spanish medical teams, these new cases of Covid-19 have been localized, tested and quarantined. The Spanish government are keeping their eyes on these new developments, and treating each area differently. The obligatory facemasks and hydro alcoholic gel have become extra accessories for daily life, and 99% of the people living in Spain are consciously maintaining the 2-metre social distance and new normality.
Finally, the travel restrictions have been lifted, the borders are now open to second homeowners, tourists and clients! Upon arrival, travellers entering Spain will not be required to self-isolate. However, they will be subject to pass the Border Health Control. This includes an
FCS health form
, a temperature check and a visual health assessment. Visitors leave their contact details so they can be localized if necessary.
Villas & Fincas handling Safe Viewings
 We are already mid-July and it has been very busy. Clients have been waiting to travel and we are extremely busy with viewings. We are catching up with clients who had planned to come out in spring and adding the new summer clients to it. It is good to see that interest in country properties in Southern Spain is active and growing. Villas & Fincas keeps it's own safety protocol when it comes to viewings, to ensure the safety of the clients, the owners and ourselves. During the viewings, we maintain 2 metres distance from each other. We must wear facemasks and take hydroalcoholic gel to clean our hands before entering the houses. Travelling to the properties must be done individually. We send all documentation upfront as it is best not to exchange the documentation we normally bring on paper.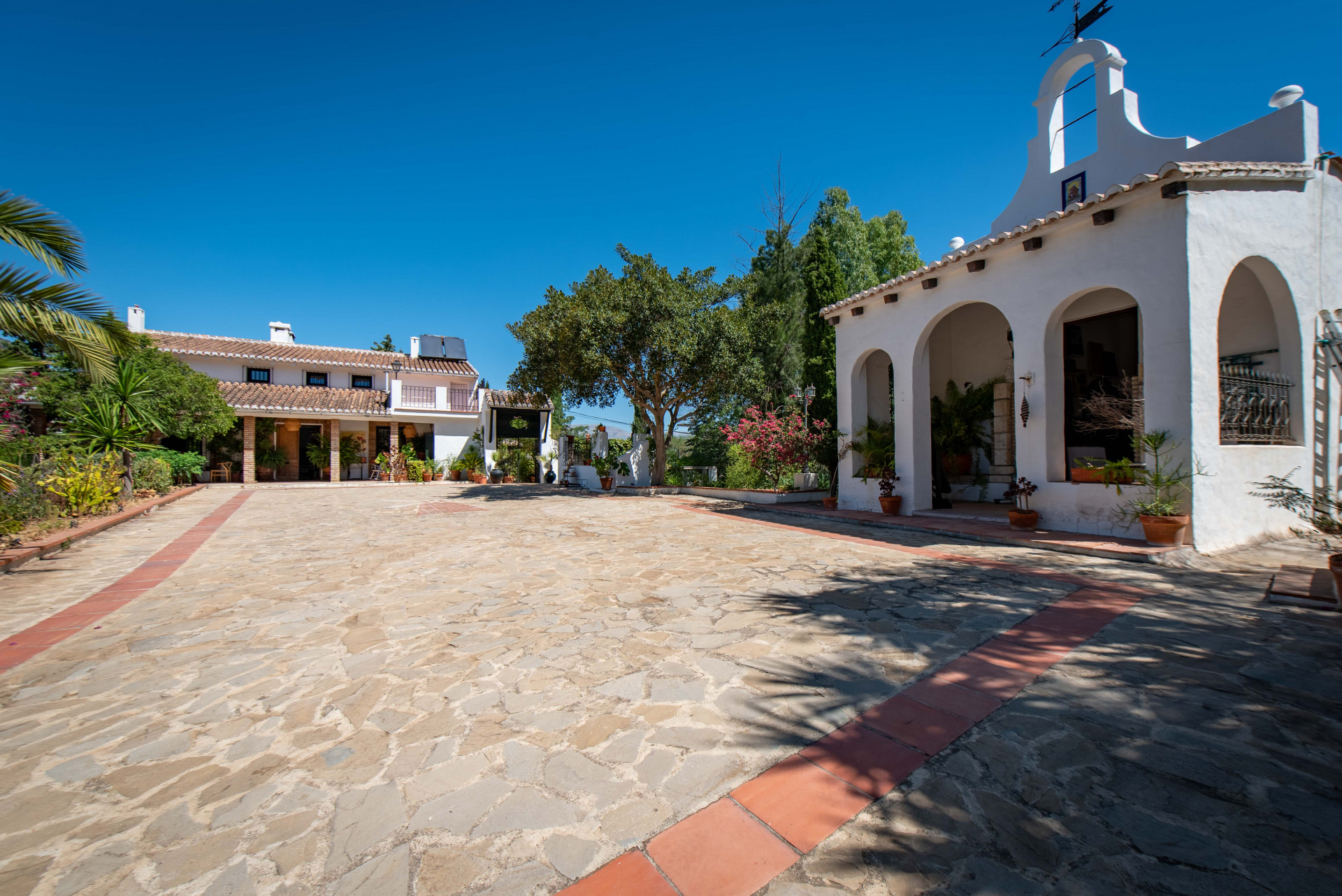 Living safely on the Andalusian countryside
Over the course of recent weeks and months, people have realised that they prefer to be out of the big cities. Preferring to be surrounded by nature, to be able to walk around the finca and not worry about social distancing, and enjoy the peace and quiet! Rural tourism is also growing quickly, off to the mountains and countryside for the fresh air and to avoid crowds.
Recently, we have listed a
beautiful country property in Alora
, with three guest apartments with rental potential. We have seen an increase in the demand for country properties for sale in Southern Spain. Located near a city, private but not isolated, spacious and bright, surrounded by nature and the Andalusian authenticity. This Cortijo is ideal! It's near Málaga, at under 30 minutes, close to the El Chorro lakes and Caminito del Rey walk, views of the Phoenician castle of Alora, the surrounding mountains and countryside, divine!
For more information about this property, please do not hesitate to contact us!
Rebecca Marriott | 10th July 2020