Living in Andalusia is enjoying the sun and culture! Andalusia is synonymous for sun, all over the world. But also for art, history, a rich cultural background and an enviable gastronomy. Andalusia is a paradise for those who crave a relaxed life, surrounded by stunning nature and at the same time offering endless new experiences to enjoy. 
So it is not strange that we have a continuous flow of clients looking to realize this dream-lifestyle by finding the ideal country property in one of the unbeatable corners of Andalusia. Most of all they value the authentic and unique lifestyle Andalusia offers. Without any doubt, the melting pot of different cultures that passed through Andalusia and its people during the history, have contributed to this.
A day in Andalusia
At dawn, a morning walk along one of the beaches of the Costa del Sol recharges you with energy.  And taking into account our extraordinary weather, we can do this any day of the year! At noon, a walk to discover one of the enchanting white villages, full of history and authenticity. With its narrow streets, its courtyards with flower pots, its fountains and its castles. To gain strength, have lunch at one of  the local restaurants. In these villages the restaurant have on their menu the true recipes from their grandmothers. Years and years of tradition are found in these plates, along with honest ingredients, directly from the area, the flavors are indescribable. You can find this for example at the family run restaurant Venta Victoria  in Casares. There you can perfectly experience what it is to live in Andalusia!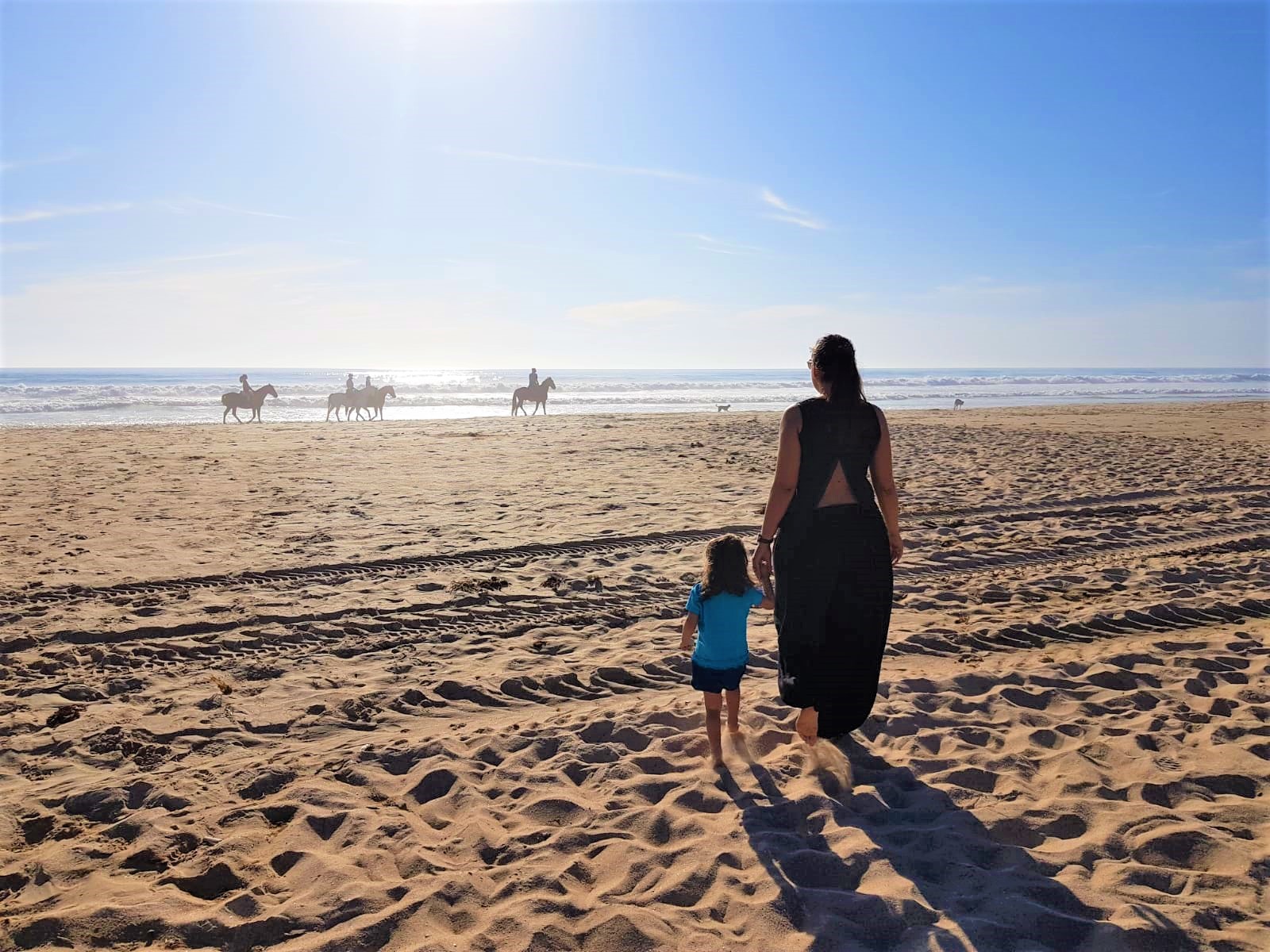 To finalize your day, enjoy a spectacular sunset, on horseback, through the wonderful white sand beaches of the Costa de la Luz, and an exquisite dinner tasting the famous tuna in the area.
When you decide to buy a country property in the interior of Andalusia, a country house, cortijo, a finca or a villa closer to the coast, all these Andalusian pleasures will be at your fingertips. Here it is possible to combine beachlife with all tastes aAndalusia has to offer, to suit your needs, without giving up anything. This is living in Andalusia! Do not hesitate and contact us to help you make that life change! Send us an email to: info@villasfincas.com
Anita Schmidt | 13th February 2020