Selling country houses in Andalusia is something different. Villas & Fincas has specialized in this segment since 2001 and has therefore and extensive knowledge and experience base. It is importnat that our complete team profits from this. Reason enouigh to organize a specific sales training with Mission Command expert Paul Schmidt. He made it clear from the beginning that nothing is more important than a well functioning team!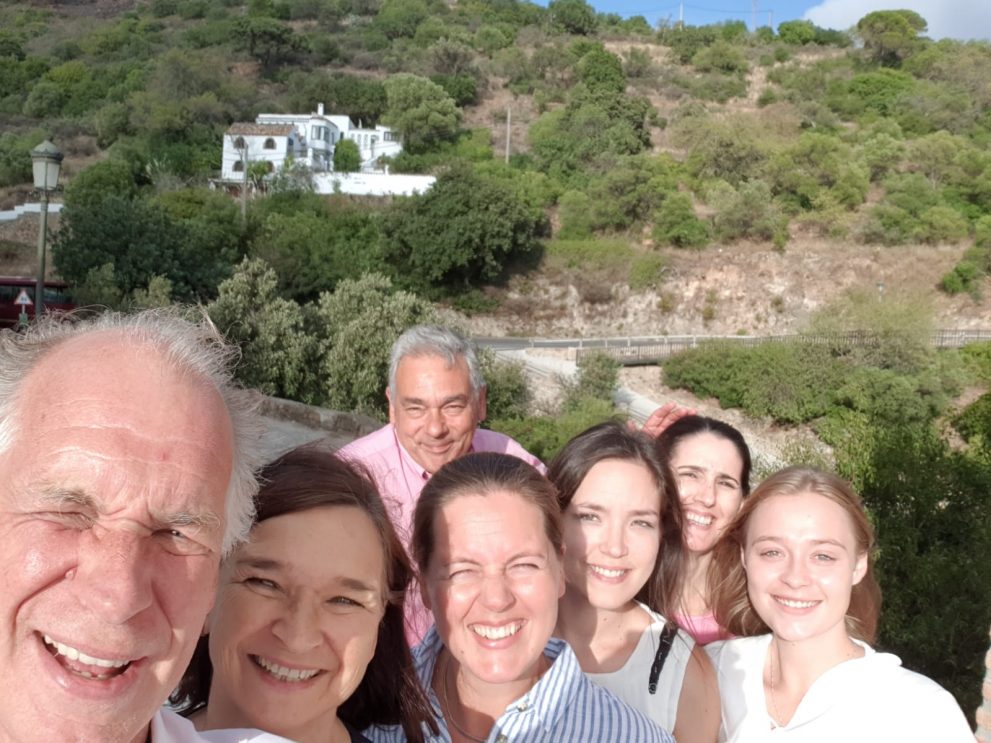 To sell your country house in Andalusia it is op the higheste importnace that our sales managers collaborate with our secretary and office assistants in the back office. They are just as importnat in the sales process and only through good cooperation we achieve the desired result: The sale of your home! The training of Mission Command was  focused on that. To create a good understanding of each other's roles and put everyone on the same page to achieve a joint result.
No-one is more important than the team
Focused to sell your country house in Andalusia
Villas & Fincas specializes in the sale of exclusive country houses and cortijos in Andalusia. Homes that represent the true and authentic Andalusia, either in style or in location. The full documentation is requested for every property to be able to inform our future customers in detail. And of course we make a full visual presentatio by means of high quality photos and videos. The drone is indispensable in this. The drone shots give future owners a good picture of the location of the house .
Clients who buy through us are obviously looking for a property with certain characteristics. The size of the house and  plot, the quality and location are the rational requirements, but often the purchase also involves other factors. Enjoying the Mediterranean climate, producing your own wine or olive oil, walking in the mountains from your own gate, immersing yourself into the peace and quiet are wishes that do not sound strange to us. For our team it is therefore of the greatestimportance to not only know the house, but also the environment. Where can you go hiking or ride a horse for example. Or who can maintain the olive grove? Which restaurants can you recommend? What is the nearest supermarket, doctor, international school? Our team is constantly on hand to provide our customers with additional information about the environment. On our new website we even created a page specifically about the Andalusian lifestyle. We provide information about the different areas and villages, culture and events. We also let our customers speak for themselves. Customers who have realized their dream through a purchase with Villas & Fincas. We cannot get better publicity to sell your copuntry house than fthrough recommendations of satisfied customers!
After sales service to sell your country house in Andalusia
At Villas & Fincas, our service does not end with the sale. That may not seem interesting to the vendor, but I can assure you it is important! We have built up a large network of collaborating professionals including architects, property managers, agricultural engineers, builders, landscapers etc. Reliable contacts that assist our buyers in realizing their dream project. This ensurance makes it easier to take the decision to purchase. For an international customer, who takes his first steps in Spain, this help is indispensable! The credits for the trust that we get from our buyers go to our entire team!
Are you interested to sell your country house with us? Do not hesitate to contact our team. We are here to help you! And if you want to know more about the Mission Command Method? If you understand Dutch you can have a look on the Mission Command website
Anita Schmidt | 8th November 2018