Executive transfers Andalusia is a top service that can be offered to our clients so they can travel comfortably  to their country or hunting estates. Whether you are travelling with your family on vacation, or are organizing a business or hunting trip to your country property, there is an executive solution for every ocasion.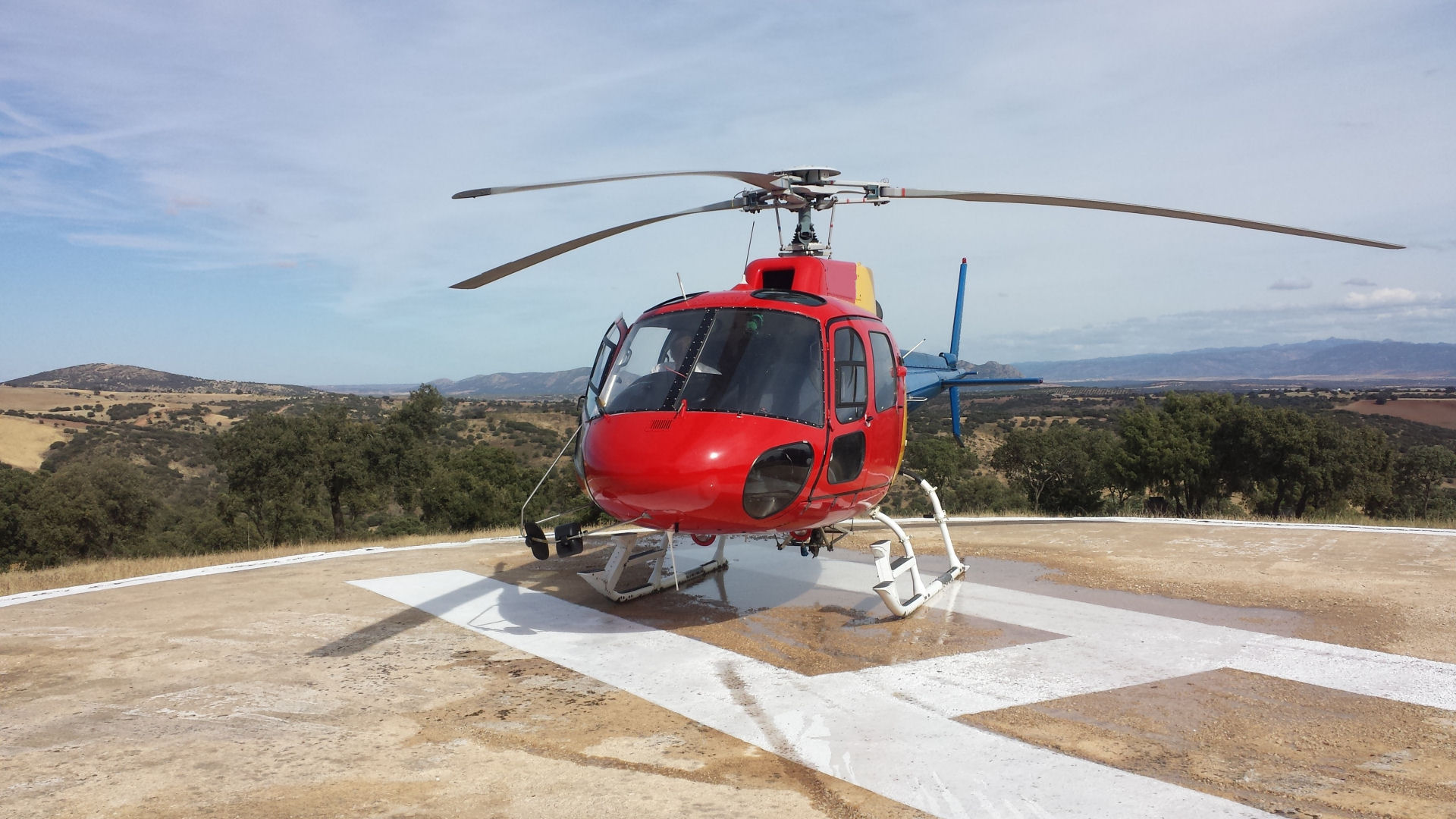 Even though there are good connections to several airports, sometimes executive transfers Andalusia is preferred. The travel and waiting time using the ordinary services to get to your estate can be a nuisance. The air charter services from World Aviation provide an ideal solution to avoid these travel irritations. It is possible to organize a seamless door-to-door transfer from anywhere in the world. This would include ground / heli transfers to an airport , a private jet flight to the most suitable airfield plus transfer by helicopter, or private car, to the private estate. There is a good range of luxury cars available, with or without a driver. If helicopter transfer to the property is preferred,  a range of models are available. They can carry 3, 5 or 6 passengers on board one helicopter and up to 14 passengers with the three helicopters at one time. For larger groups further aircrafts can be brought in.
Private jets to airports and aearodromes in Andalusia
World Aviation offers a global private jet broker service to get you to any destination in Andalusia.  They have a distinguished track-record of over 25 years acting as brokers within the aviation industry. If you fly in with your own plane, World aviation is happy to assist in the flight plans, parking and the after transport to your country estate. They can arrange for helicopter rental with or without a safety-pilot for clients who hold a valid Pilots´ license. Tranfer to your property can be organized door to door, but also made to measure, depending on the clients personal needs and wishes. That is what executive transfers Andalusia is about!
Helicopter transfer to your finca in Andalusia
Clients can be picked up from any  airport to be tranferred to their private estate. The landing location on the finca must meet a set of basic  requirements for a safe operation. An open, flat area of 25 x 25m, preferably paved or of hard compact earth should be availble and the direct surrounding area should be free of obstacles such as trees, powerlines, walls,  etc. . Many of the estates have created a helicopter landing spot, as is for example the case in this hunting estate in Huelva, where the owners regularly make use of helicopter services.  If you are interested as a property owner,  a preliminary study can be carried out quickly.  A range of hotels and golf courses are accesible by helicopter. So even if you spend some days on your hunting estate, yet fancy to play a round of golf on for example the Cortesin Golf or a michelin star meal in the Kabuki restaurant, the trip is quickly arranged.
For more information on executive transfers Andalusia please visit the website of World Aviation
Anita Schmidt | 17th February 2017