Not many people are aware of the fact that you can live as a a king in an exclusive country property in Andalusia. Villas built to the highest standards. If you want to get away from the crowd in Marbella but do not want to compromise in quality, there are treasures to be found in Andalusia! We will show you a few examples in this blog, luxury country villas, set in spectacular natural surroundings.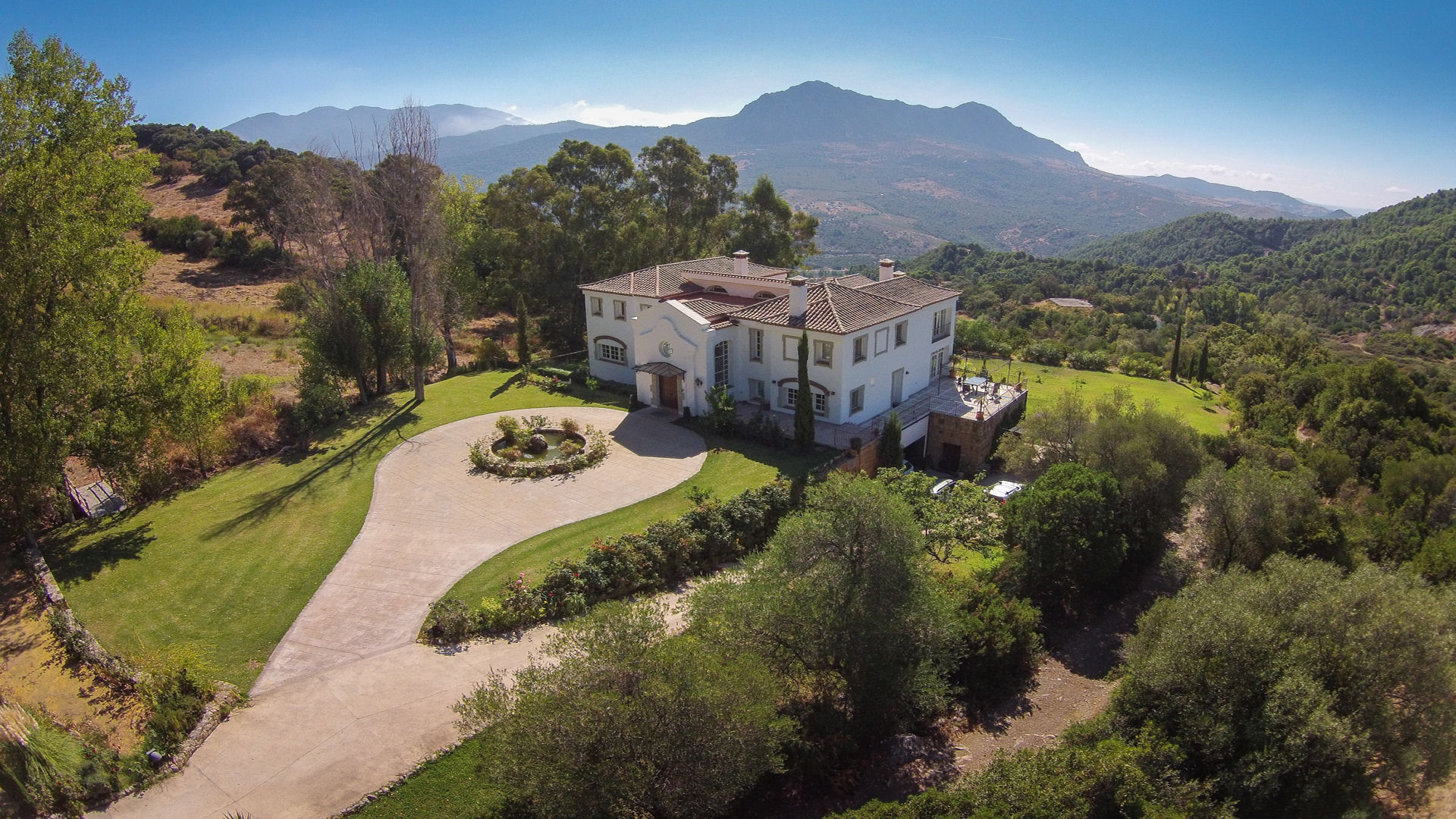 These exclusive properties have been built for different reasons and purposes. Sometimes they are built as the main residence, once the children have moved out the house. This is the case for this mansion in Gaucin. The idea was to move the permanent residence to Gaucin once there was no more need to live on the coast. Gaucin is located at approximately 35 minutes from the coast, 1 hour from Marbella.  So Marbella is still in easy reach. This exclusive country property provides separate staff quarters, an indoor pool and the domotica system you would expect in a Zagaleta villa. The view is unbeatable here and so are the surroundings.
Relax your style, away from the crowd
Clients opting for a luxury villa on the countryside do have one thing in common. They are all looking for the tranquility and the privacy. They value nature and the fresh air. They are looking for a place to enjoy the things they want to do without any disturbance from close neighbours. Whether it is horse riding, going for a stroll with the dogs or enjoying your music in your own music room, with a view that inspires. This is what the owner of this contemporary villa on the country side near Seville had in mind!

Although this might seem a bit extreme to you, we often see that the country 'retreat' is used for those activities we don't find time to do in our regular lives. In the former case, the estate also provides an income through the orange plantation. This makes it easier to justify the investment.
Exclusive country property in Andalusia for quality family time
Last but not least we see families flying in from all over the world to spend a few weeks of holiday on the countryside in their exclusive villa. The (grand)parents, children and grandchildren fly in, every year again, to enjoy quality time together.  Either the summer holidays or Christmas holiday are used to catch up, to go out riding, walking or hunting.  The country property in Andalusia provides the space, the luxury and the absolute privacy and forms for a short time the place where everyone feels at home again!
Anita Schmidt | 26th October 2016