We have recently listed a stunning country estate in Gaucin with private 9 holes golf course. Gaucin, Malaga, Andalusia. A  unique luxury estate, not too far from the Costa del Sol, just half an hours drive, yet completely private, in your own 100 hectare forest, overlooking the stunning river valley and mountains. An exceptional and exclusive Cortijo which under the current law and building restrictions no longer can be built.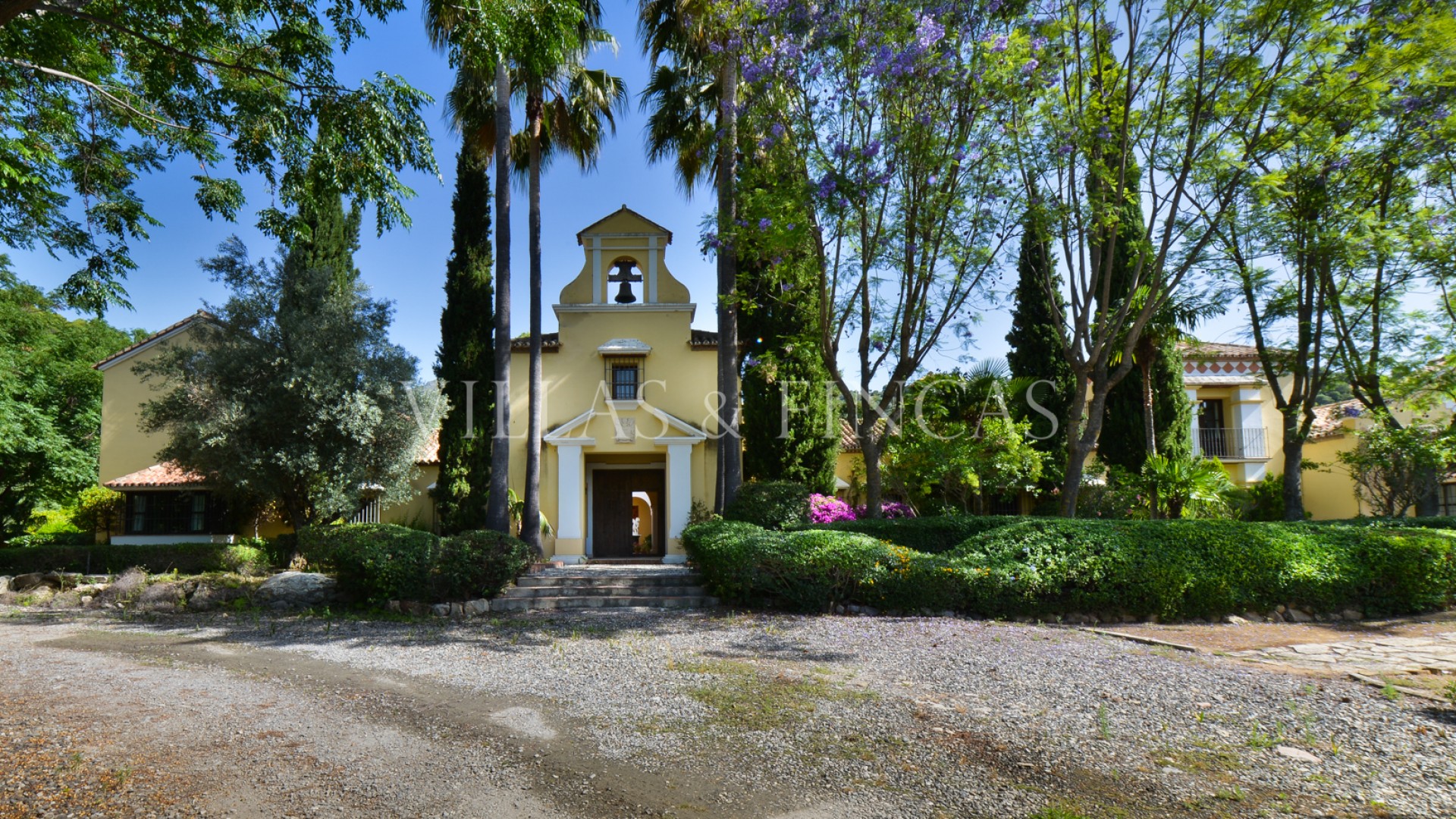 This spectacular country estate in Gaucin consists of a comfortable main house, guest house, staff house, stables, 9 holes golf course and pool area. The main Cortijo is built around a traditional Andalusian patio. The large living and the covered terraces are designed to entertain guests and to enjoy long summer evenings with a glass of wine, either outside, in summer, watching amazing sunsets or inside, in winter around a cozy fire. The guests can afterwards stay in their own private house, a little bit away from the main house, so the owner has the main house to himself the next morning. You can either join the guests on their round of golf in the morning or decide to stay in your private library, paint in your art studio, or go for a ride on horse back through the stunning country side.
Whether you use it as your main residence or your country retreat, this country estate in Gaucin represents the Andalusian dream! It is one of a kind. Please contact us for more information on info@villasfincas.com
Life in Gaucin
The village of gaucin forms part of the 'Serranía de Ronda'. It is a beautiful athentic white Andalusian mounatin village, known for its stunning views towards the Mediterenean, the rock of Gibraltar and the Atlas montains in Morocco. For many years already this inspiring area has attracted people from all over the world. It is an ideal place to relax from our busy lives. The village is frequented by many artists, writers, painters and sculptures and there is a vivid international community, which offers you the possibility to form part of this or to stay incognito on your estate.
Anita Schmidt | 6th July 2016