It is December, Christmas in Casares is on it's way. Along with the cold, comes this special time of the year for children and adults. The streets are full of people doing their Christmas shopping and you can hear the Christmas carols, called 'the Villancicos' in Andalusia, at the background. In the Casares streets, at this time of the year, the lights are lit you can hear these villancicos more than anywhere else.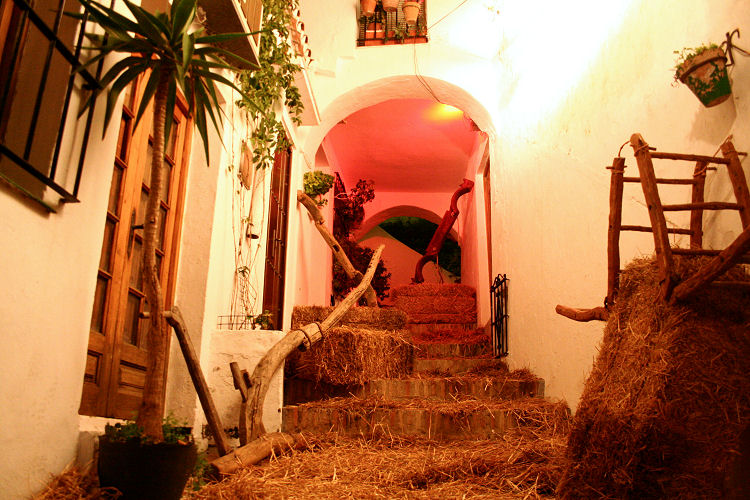 Casares "Belen Viviente"
The 18th of December at 19:00, Casares will celebrate the traditional, Belen Viviente, a live nativity scene. The villagers recreate the scene of the Bethlehem. That night, walking along Calle la Fuente is like travelling back in time to the 1st Century. Along the street, bonfires are lit, merchants with stalls selling their wares: carpenters, butchers, bakers… In every corner you will find a Roman soldier guarding, and as you get to the Llano de la Fuente, goats and sheep pasture peacefully with their shepherd. At the end of the journey, you will find  Mary, Joseph, baby Jesus and the angels, who later in the evening will be joined by the Three Kings. Adding the music of Casares' Christmas band,  the "Rondalla" playing and singing Christmas carols, it creates a magical and unique atmosphere for the holidays.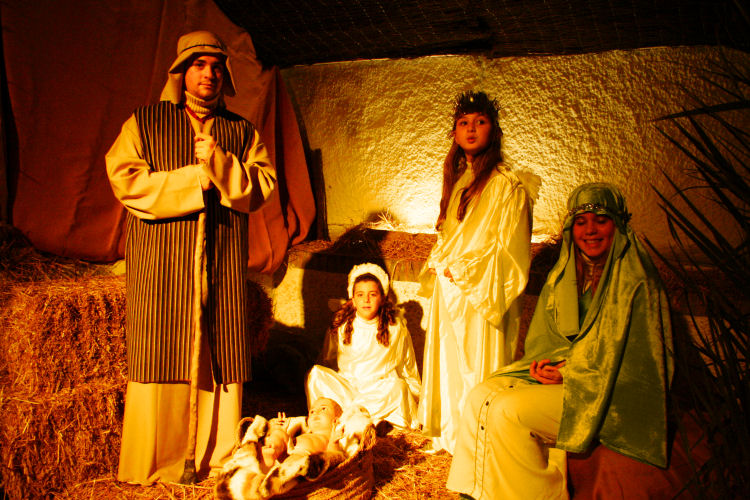 Other things to do during Christmas in Casares
Next to the Belén Viviente there are several interesting activities to join in the village of Casares  during the holidays:
December 4th: Turning on the Christmas lights.
December 18th: Belen Viviente at 19:00
December 23rd: Father Christmas visits the children in Casares Costa.
December 29th: The King's helpers visit the children to collect their letters for the Three Kings on the central square in Casares village
January 5th: Parade with The Three Kings through Casares village.