Ronda takes a fifth place in the ranking of most atractive areas for rural tourism in Spain. Not a surprise to us as all. Ronda is a delight! Either for a short stay in a rural B&B or to live semi-permanent in your own cortijo.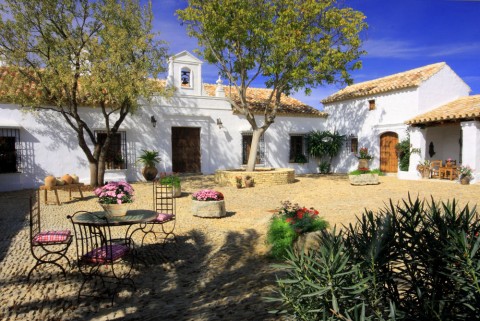 In a recent article Expansive.com listed the 10 most popular cities in Spain for rural tourism. Listing was obtained based on the search terms in several portals for rural tourism. Indeed, Ronda has a lot to offer for people who do not want to be at the front line beach but prefer to enjoy tranquil life on the countryside.
Ronda's stunning nature
I cannot rave enough about the stunning natural setting around Ronda. The rolling fields towards Arriate, the vineyards and Bodega's in either Ronda de la Vieja or Llano de la Cruz, the views towards the Grazalema Mountains or the Ronda mountains; It is no surprise that this area has been picked by many civilizations before us to establish their settlements. The remains of the Roman Ruins 'Acinipo' are a good example of this as is the Cueva de la Pileta, with pre-historical drawings, that take us back quite some more years!
The area is perfect if you like to go for a stroll through the 'campo', or a more serious hike in the mountains. Mountain biking and horse riding are two more outdoor activities that are frequented here. Yet we can also imagine ourselves sitting under the olive tree with a good book, to spend the afternoon in peace and tranquility, only to be disturbed by the shirping of the birds.
In the Ronda area you will find true Andalucía, you'll experience living on the countryside without being isolated. The city of Ronda has all the facilities you require and is at easy reach. Furthermore, the airport of Málaga and even the Marbella beach are at just a 45 minute drive from the city, so you will have your international connections nearby.
Cortijos and luxury villas near Ronda
The area is known for it's large cortijos and country estates. The Spanish, as well as the foreigners use the Ronda area as their country retreat. This time I would like to focus on the area near Arriate where we have this stunning luxury cortijo for sale.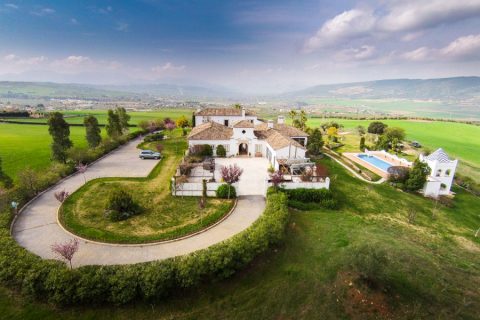 The countryside around Arriate is seen as an upmarket area. For many years already it has attracted a public that wants to combine privacy with exclusivity. It may have started with the famous Bodega Las Monjas from the German royal family Von Höhenlöhe. Now you will also find the luxury private race track Ascari and the private country estate El Parchite here. In the Parchite we can also offer an exceptional country villa for sale.
Are you interested to know more about living in this area? Please do not hesitate to contact us. By phone: 00 952895139 or by email: info@villasfincas.com
Anita Schmidt | 27th April 2015