People start a new life abroad for many different reasons. Some want to retire in a warm country, where the sun shines more than 320 days a year. Others want a second home to escape to in the winter months. There is another group that decide to enjoy their younger years in a lively country filled with history and culture. If you fall under that group, we have a beautiful and ready-to-take-over business opportunity in Andalusia. Click on this link to make a quick and easy appointment for a viewing! 
Owning a B&B in Andalusia
In one of our previous blogs we highlighted some incredibly benefits that come with owning a Bed & Breakfast in Spain, Andalusia. If you haven't read it yet, definitely check it out!
The charm of a Bed and Breakfast in Spain, is not only that you can offer your guests a familiar and homely experience. Additionally you offer them a relaxing holiday in a country that is rich in history, culture and delicious delicacies. But do you know what is even better than owning 'a Bed and Breakfast in Spain'? Owning a B&B in Iznájar!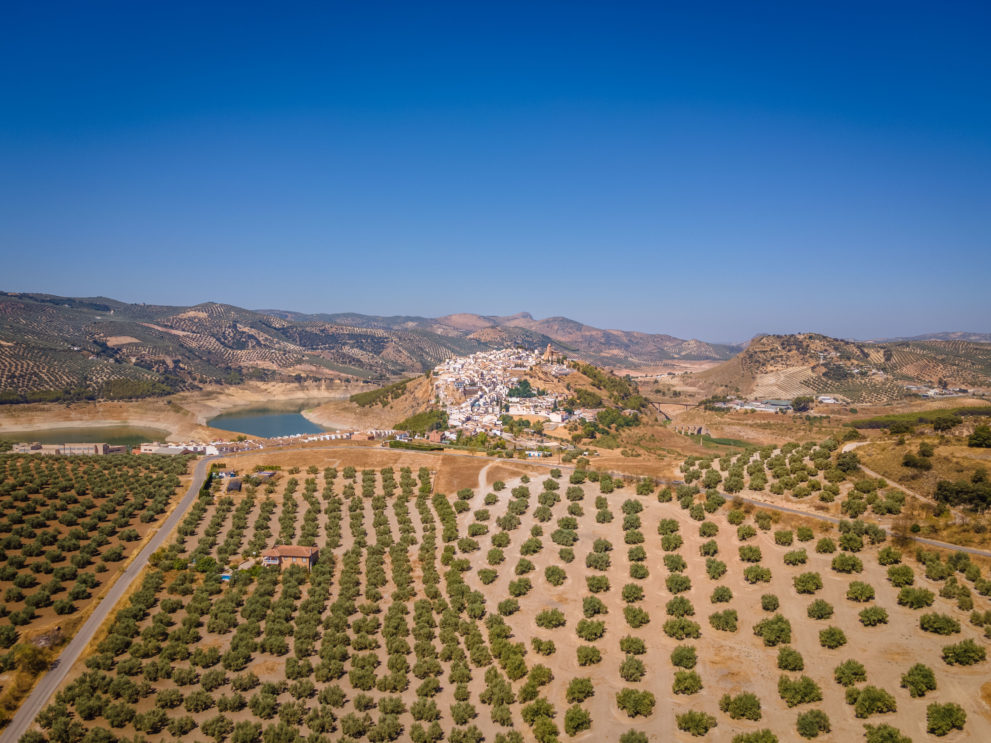 In Iznájar you will offer people the experience of a rural B&B. The rural aspect is what makes people truly disconnect from their lives back home, and connect with nature. As you welcome and greet your guests during breakfast, you get to tell them how you made your own olive oil from the olive grove sitting right under their noses!
Owning this Bed & Breakfast in Iznájar specifically supposes the most perfect business opportunity. Why? Keep reading to find out.
The perfect business opportunity
There are other casas rurales, B&Bs, for sale in Spain. Even in Andalucía there are numerous ones that you can buy. But why specifically is this one so special? Here are 10 reasons why the Bed & Breakfast in Iznájar, Córdoba is the perfect business opportunity:
The property is divided in 2: private space for the owner and plentiful accommodations to rent out. No matter how much you love connecting, and spending time with your guests, it gives a peaceful feeling to know you can retreat to your private space.
There are 5 rooms to be rented out & 3 completely self-contained apartments for guests.
The B&B is minutes away from the village. This is incredibly advantageous when it comes to doing your shopping or for recommending restaurants for lunch or dinner. Naturally, you can organise great exploration days for your guests too!
The country B&B has been fully restored and styled.
The business has built up a great name with many happy, returning customers. The hard work of setting up the business is already done for you.
The bed and breakfast has a beautiful and large pool overlooking the mountainous landscape of Andalusia.
The property finds itself midst an olive grove, a huge attraction element for new customers looking to relax and immerse themselves in the culture and lifestyle of Córdoba!
Iznájar is an incredibly strategic area! Larger cities like Málaga, Córdoba and Granada are at approximately 1 hour driving distance. This means your guests can make fun day trips.
The business model is so well set up that guest book months in advance to secure a spot!
Investing in this business opportunity, we hand over the key and you start running the business of your dreams tomorrow!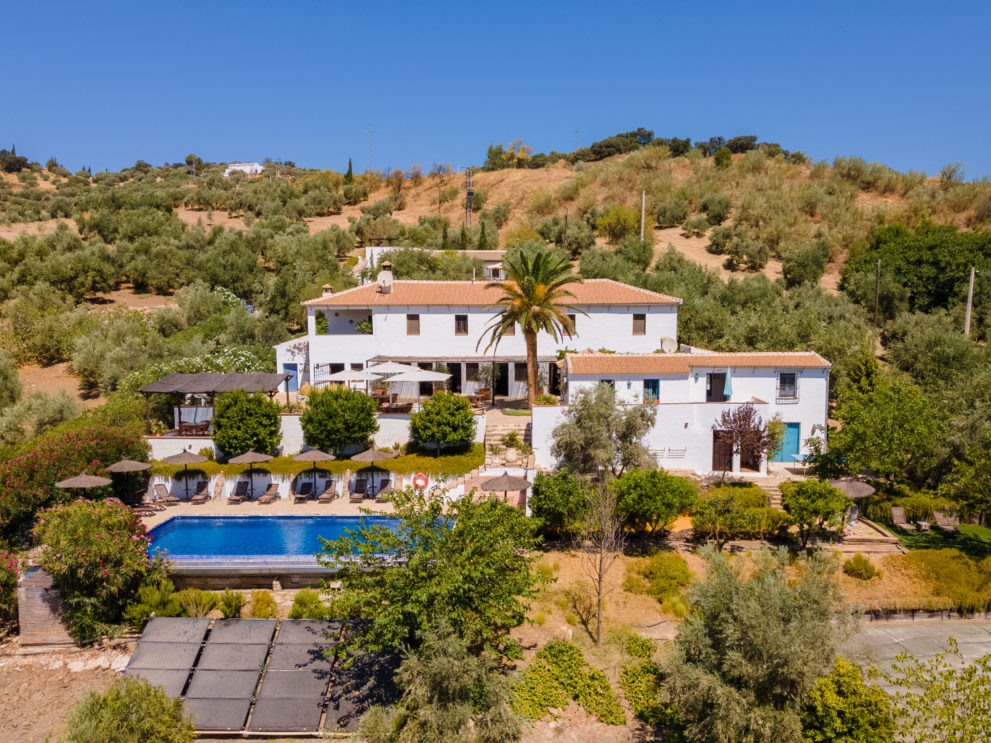 Is this exactly what you have been looking for?
Are you ready to make the big leap and start living the life of your dreams? According to the wealth report that states the wealth trends for 2023, the moment to make the change is now. Don't hesitate. Don't overthink. Invest in yourself. Invest in your happiness and in your very own freedom!
Book your plane tickets and fly to Andalusia. We will organise the viewing and help you visualise your perfect lifestyle.
Click on this link to contact us via the website. Of course, you can send a direct email to info@villasfincas.com or call/WhatsApp us on +34 608 577 696.
Danielle Ernstsen | 26th May 2023