People talk about moving abroad, starting a new life, a new adventure. People dream about owning a property in the countryside where they can live in freedom and silence. What people run towards is a countryside wonder, something that makes their hearts skip a beat. What they want is a luxury country villa, perfectly private and close enough to the coast. If this sounds familiar to you, you might just make your dream come true by reading this blog and contacting us about this beautiful country property.
It is rare to find a luxury country villa like this one. As you arrive you feel like you enter a private dimension where you solely co-exist with nature. You feel like you cannot be disturbed by anything or anyone. You listen to the birds chirp and to the wind rustling through the leaves. You feel the sun rays caressing your cheeks, warming you up on an autumn morning. You look up and see bright blue skies behind the beautiful and tall palm trees. You look in front of you, and you cannot believe that you can see the African coast. You close your eyes, take a deep breath and you know that life cannot get any better than this.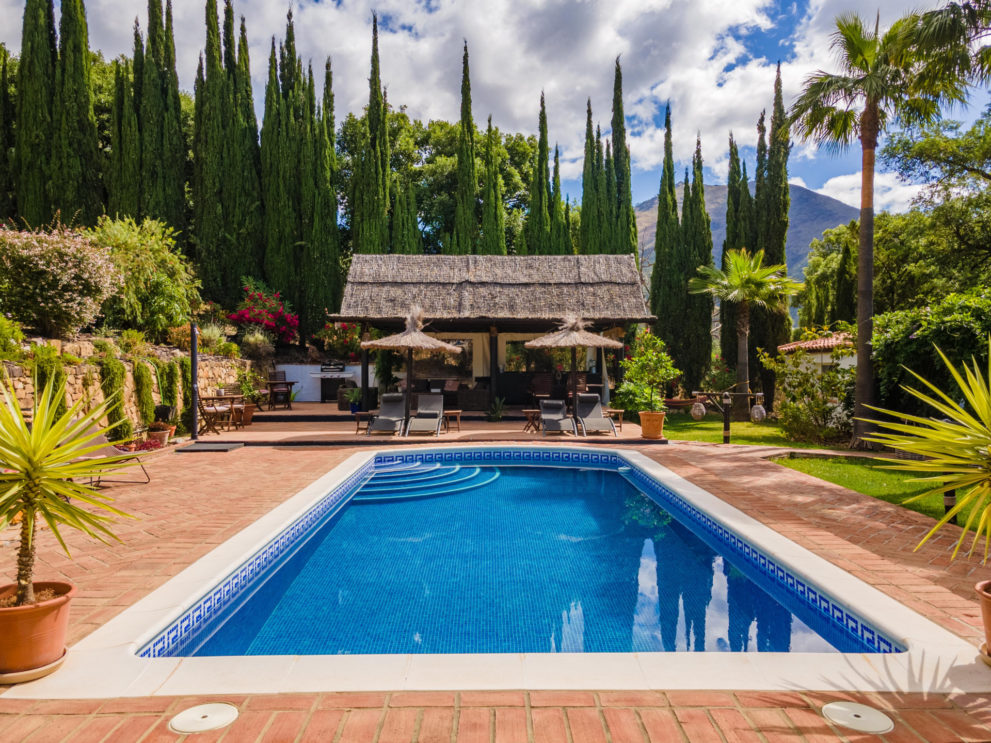 The luxury country villa near the coast
This country property is currently an excellent and successful mountain retreat. Not only is it in the perfect location, it also has the ideal set up. With a main house and two cottages, the possibilities are plentiful. Imagine organising sunrise or sundown yoga sessions, or perhaps, calming meditations by the pool area. You can have breakfast, lunch and dinner outside if you wanted to. After all, there are enough places to relax in the sun and even an outdoor kitchenette. The lounge by the pool is simply the cherry on top.
Facilities and activities
If you wanted to stay active outside the retreat, you could start different hiking routes in the area. There are some gorgeous spots to visit in the Sierra Bermeja, or Sierra Crestellina. If you wanted to go for lunch or dinner outside of the retreat, you wouldn't have to drive so far, since the village Casares is at a 15 minute drive and the coast is at approximately a 20 minute drive. From the coast, you could be in Marbella or Sotogrande within 20 minutes and find more restaurants, supermarkets, shops, etc.
When we say there is no place like this one, we mean it. You get peace and quiet in your own nature reserve and a vibrant coastal life at a 20 minute drive if you missed it.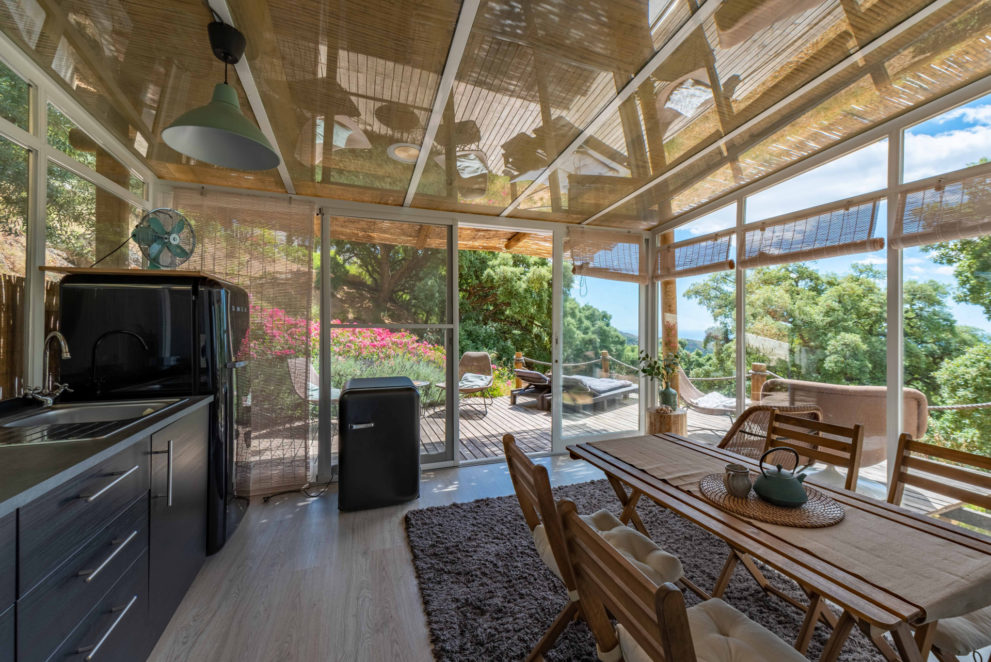 If you want more information on the property, call us on +34 952 895 139, or send an email to info@villasfincas.com. We look forward to speaking with you!
Danielle Ernstsen | 18th November 2022