When it comes to thinking of homes and gardens, it's only natural to think of these as two separate entities with a strict boundary in between. However, this distinction here in Andalucia isn't always clear In a good way! Porches, verandas, patios and outdoor kitchens blur these lines. The connection between the indoor and outdoor living spaces is essential in country properties in our part of the world. Extending the indoors to the outside, the enjoyment of landscapes and fresh air. This exclusive villa for sale in Southern Spain is the definition of that blurry line, inviting us to live the true Andalusian lifestyle under the sun.
After all, what could be more relaxing than eating lunch outside on a hot, sunny day, sheltered by the foliage on your pergola, with the sun filtering through the leaves? This luxury villa seamlessly transitions from its indoor spaces (interior kitchen) to its outdoor spaces (outdoor kitchen with BBQ and seating for everyone).
Bring indoors outdoors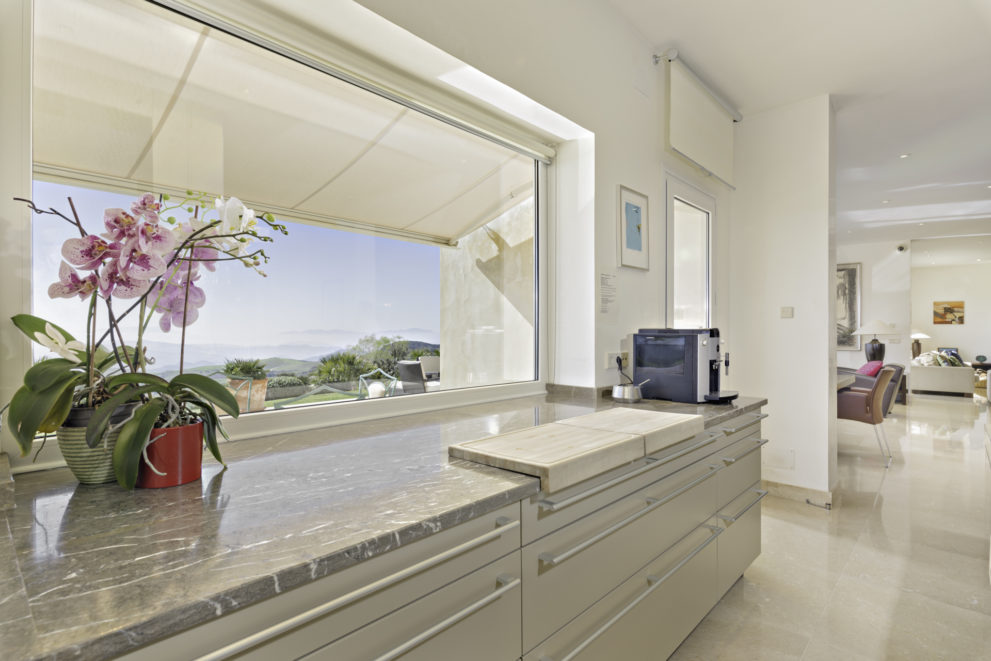 The environment that we're surrounded by has a huge impact on our well-being. A window can drastically affect our frame of mind towards life. Weave outdoors spaces into the indoor designs to create balance and enhance the quality of the experience. Our minds open up to endless possibilities and we are filled with positivity as soon as we are connected to the outside world. So imagine the influence that the blending of spaces can have on our lifestyle, feelings and attitude towards life. Or towards washing the dishes?!
Blending and balancing
Blending and balancing the two spaces, to make outdoor living spaces just as inviting as indoor spaces. The warmth of an outdoor fireplace invites lingering both indoors and out. A small patio tucked into the landscape encourages relaxing, just as a library or den invites relaxing within the home. Transitions between indoor and outdoor spaces can be cleverly planned so that people feel like they're simultaneously indoors (protected from the elements) and outdoors (fully in nature, enjoying the fresh air). This exclusive villa for sale in Southern Spain is the synonym of living indoors, outdoors.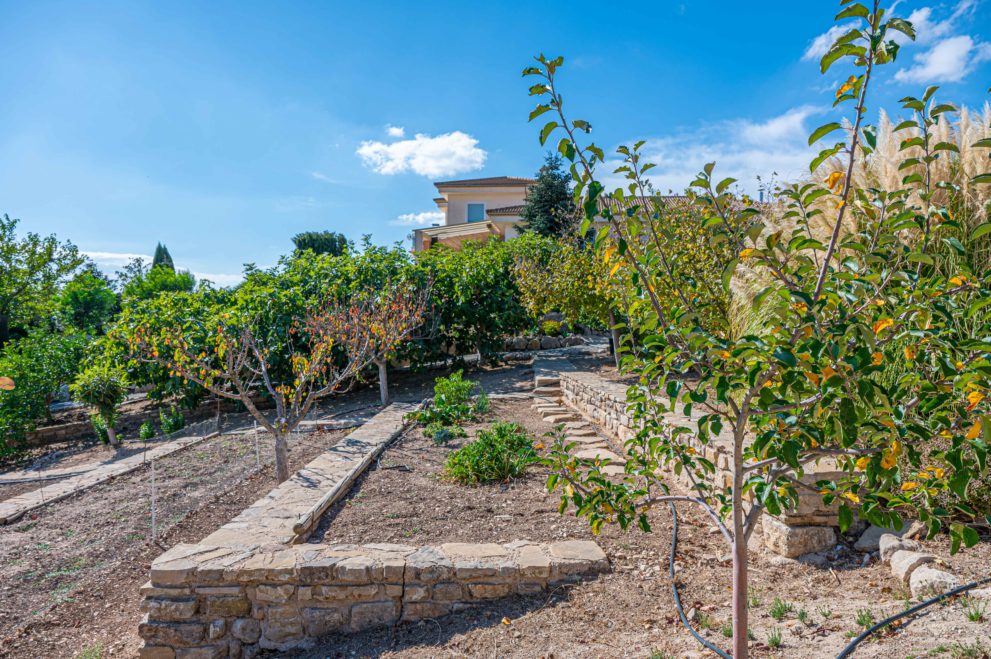 Also, by blending the two spaces, your eyes see further, you are enjoying more daylight and fresh air… The gardens, patios and terraces are of course, where you spend most of your time, all year round, so it must be a place of calm. Surround yourself with herb gardens and fragrant flower beds. Views of nature, walk down the paths through the olive groves, smell the almond blossom… each season at this exclusive villa for sale in Southern Spain is splendid!
For more information about this stunningly exclusive villa for sale in Southern Spain, please contact us today!
Rebecca Marriott | 19th November 2021