We have just started the almighty hunting season. From the end of August until the beginning of October you could hear the bellowing from miles away. These abysmal chants of stags penetrate the depths of your ears when you are walking through the hunting valleys. To buy a sporting property in Spain is something that is unique in many ways. Specifically, Villas & Fincas is a growing specialist in sporting and hunting estates in Andalucia. The uniqueness we encounter in this area of Spain is a combination of the very amicable climate, the marvelous local Andalusian culture, and of course the beautiful and healthy nature that is the home to the game in the sporting property. In this blog, we will feature one of our most pristine hunting properties, located in Córdoba.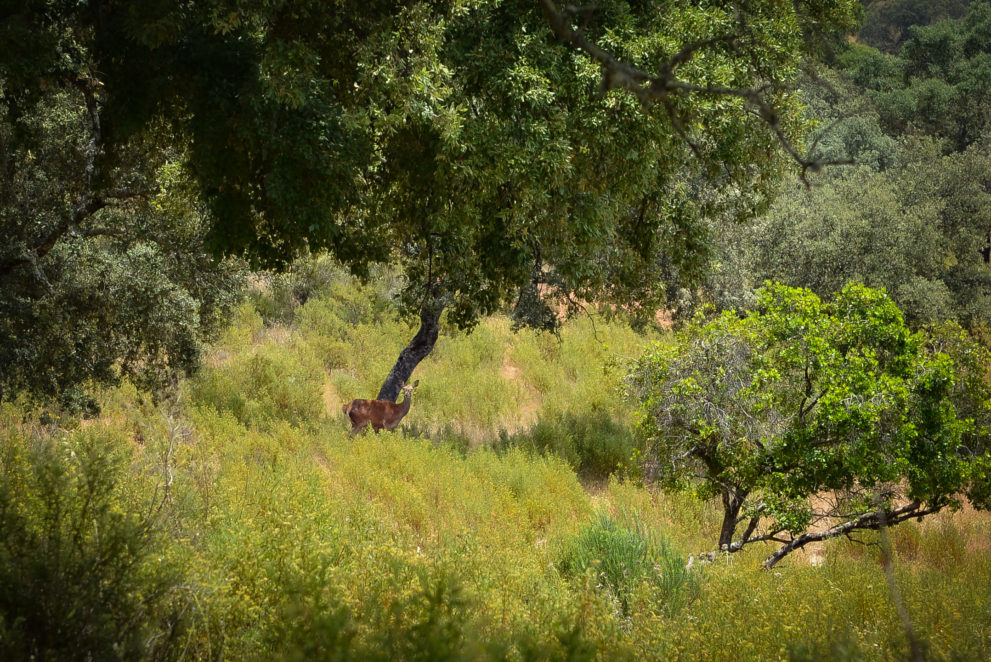 Sporting property in Spain
There are plentiful complexities to a sporting estate. Quality and character are two things that you will for sure find on this beautiful sporting property in Cordoba. For a first, this hunting estate in Cordoba is an incredibly diverse, recreational estate. With 3.200 HA of land, the estate is easily accessible all-round with over 100km of roads. If you are looking to buy a sporting property in Spain, this is an excellent opportunity. It's a very large, high-end sporting property with exceptional hunting. A great deal of work and maintenance is carried out on the land, resulting in very high quality of animals and trophies. The main living quarters of the estate is built in a hacienda style with a renaissance feel. With a few renovations to modernize, this would become a true hacienda palace in the Andalusian countryside. The same counts for the multiple abandoned buildings spread over the estate. When renovated, these would become excellent private, guest, or staff housing. Let's just say… this sporting estate is a dream in development.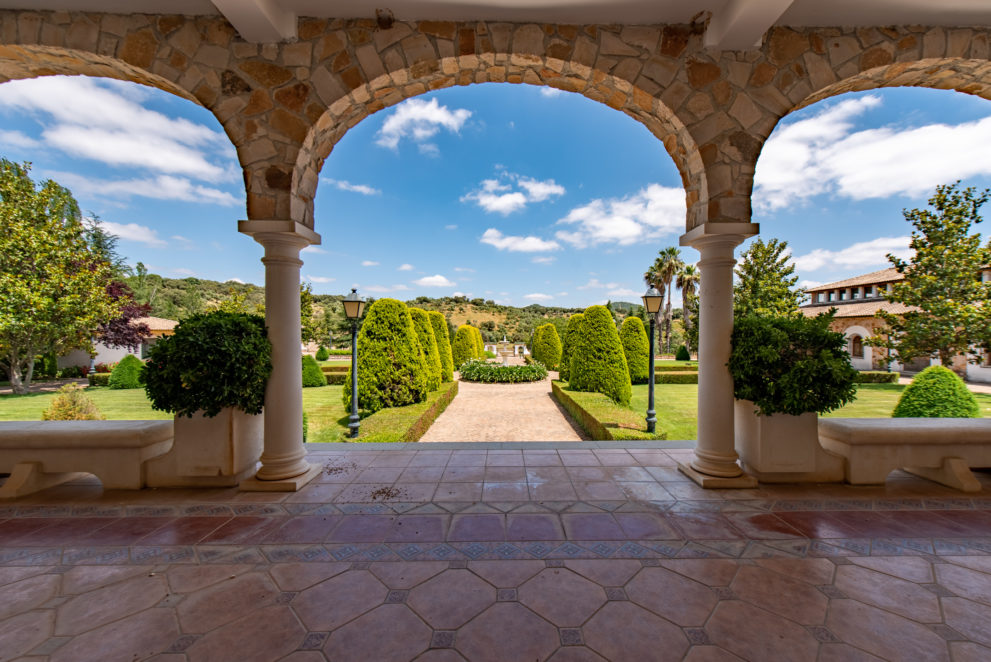 Hunting elements
The vegetation consists of Mediterranean forest areas formed by rockrose, and mastic, and also high mountain areas with holm oaks, and cork oaks. Additionally, it has designated areas of stone pone and black pine, which serve as a refuge for animals.  Moreover, there is an immense amount of water on the estate, having 27 different water points. These conditions allow for an outstanding big and small game habitat, as well as outstanding beauty. The undulating relief, with moderate-high slopes, allows one to enjoy the open areas with spectacular views. This also allows for excellent hunting opportunities, having even 300m distance shooting points. Most importantly, the range of fauna is astonishing for this estate too. The diversity and abundance of hunting and non-hunting wildlife are spectacular. This includes hares, rabbits, partridges, pigeons, thrush, foxes, deer, wild boar, and mouflon. The combination of a spectacular natural setting with very healthy wildlife makes hunting on this luxury sporting estate a true pleasure.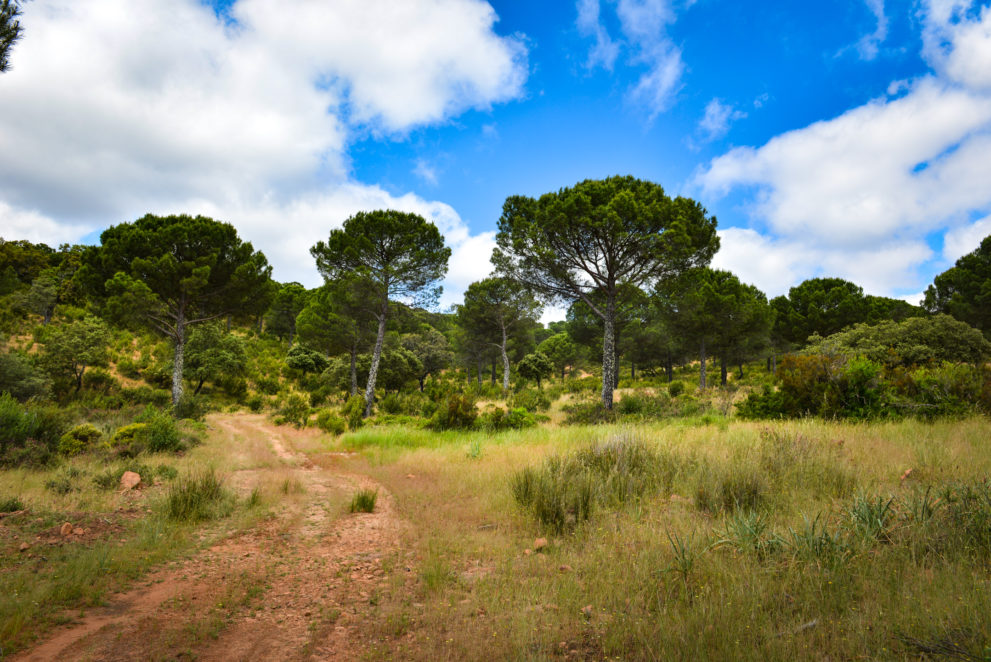 Hunting estate in Andalucia
Andalucia is known for her monterías, and the monterías at this estate are popular and well-known amongst the connoisseurs. It is every hunter's best dream when it comes to a choice of game. There's plenty of opportunity for quality boar, stag, and mouflon that is only a few to name for a well-rounded selection of animals to pursue. This sporting property is, without a doubt, something exceptional. The opportunities are manifold and don't make you think twice about buying a sporting property in Spain. Mostly, because you can't take your eyes off this hunting property in Cordoba. Moreover, it is only 1h 15min away from the historical city of Córdoba. You can enjoy the astonishing architectural wonders like the Mezquita de Cordoba, and afterward, treat yourself to exquisite dinners at La Casa de Manolete Bistro or enjoy the views over the river at La Taberna del Río.
Are you interested in purchasing this magnificent sporting property in Cordoba?
As one of our top pristine listings, we can only write about the top of the iceberg. For more information, please contact us via email at info@villasfincas.com or call our office +34 952 89 51 39
Nienke Ernstsen | 29th October 2021