Estepona is a lovely bubbling authentic Andalusian town at the seafront, with a very chilled atmosphere. The mountain range protecting the back of the city forms a fantastic setting for some stunning country villas that combine country living with the facilities of a town at a 10-minute drive.
The city is built alongside the coast with a newly renovated and beautiful boulevard. Walks on the beach could become your daily activity! The city centre has a myriad of lovely squares where you can enjoy a nice cup of coffee and toast or churros in the morning, or an ice cream in the afternoon, or a cosy and romantic candlelit dinner at night. There are suitable venues with great food anywhere you go. So many new restaurants with different kinds of food have opened that you will undoubtedly find your perfect place.
Estepona is one of our favourite towns on the Costa del Sol. It is a small city with a town feel to it. In the old centre you can still walk the same streets the locals walked years and years ago. The outskirts have been renovated, but the centre has been kept as authentic as possible. The streets are filled with colourful flowers, making Estepona incredibly appealing to stroll through.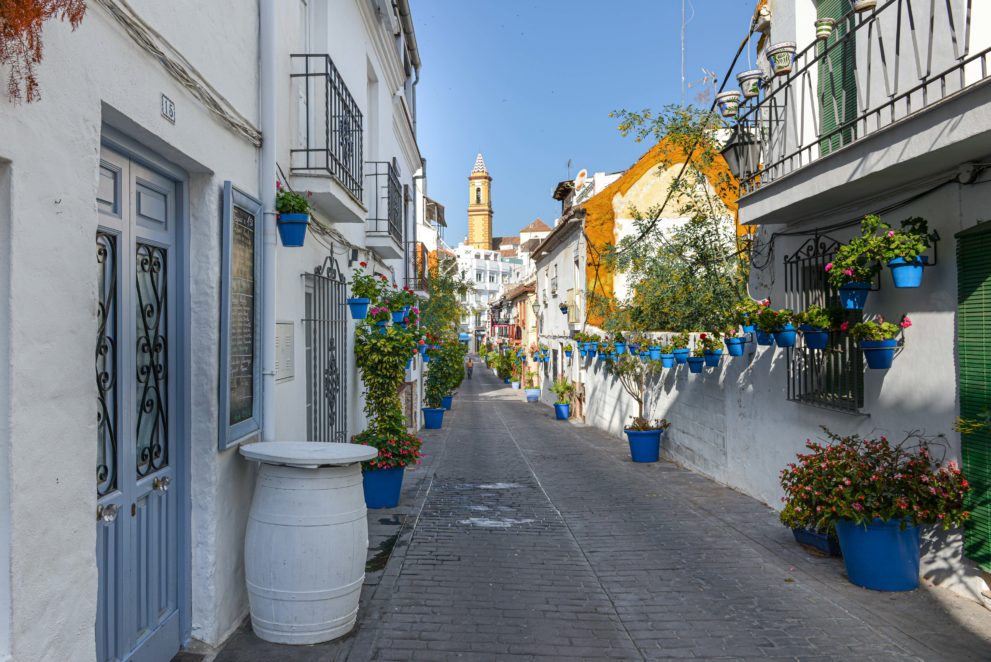 Wining & Dining in Estepona
The old bars and restaurants are still functional and you will be able to enjoy the most delicious home made food. With the modernisation of the city over the last two decades, many new restaurants, cocktail bars, hotels and rooftop bars have emerged. They make Estepona whole. This means that as an alternative to the typical Spanish mesón or taberna, you can now enjoy delicious steak and fries, or sushi and poké bowl in new, lively restaurants. For a classic Italian night, Estepona is also the place to go. Are you feeling a South American cuisine with burritos, tacos or empanadas? Look no further than Estepona. Do you want a Mediterranean lunch in the sun with a freshly caught dorada? Now you know where to go.
The port also has several venues where you can enjoy a really good meal, offering many different types of cuisines. It tends to attract a more international public, but don't be fooled! The best and most local fish restaurant is right in the port! Don't expect to sit at a table because it will probably be full, but you can enjoy anything they have on the menu with an ice cold beer standing by the bar. Later in the evening, the port transforms into the centre of dancing. The pubs and restaurants serve great cocktails and copas and play Spanish music until the sun (almosy) comes up.  also a favoured spot to go out dancing or to have a few drinks in a pub.
One of the best rooftop bars is located in the heart of the city, by the plaza de las flores. You will find this bar on top top floor of Hotel El Pilar. Delicious tapas, great wine and fantastic cocktails are served with the best view looking over the old town, the Sierra Bermeja and the Mediterranean Sea.
What to do in Estepona?
Estepona has many golf clubs where you can spend many mornings and afternoons. The city is built next to the beach, so hours of sunbathing and swimming in the sea will be on your to do list. When we are lucky, which is quite often, we get to spend days on the beach during the autumn months! Last November we had a lovely beach day with 24 degrees. If you like to be more active then sailing, scuba diving, hiking in the mountains, cycling and rock climbing are better options for you. The natural surrounding of Estepona municipality is beautiful, so you will see the most spectacular views from high up in the mountains.
There are many gyms and sport clubs where you can practice your favourite sport, ranging from tennis, padel, football, basketball, indoor climbing and even karting! There are many dance schools where you can learn many different styles, there are language schools, art clubs and theatre schools. The tourist office can provide you with all the information.
For a quieter afternoon you might just want to wonder around the smaller alleys. You can find quirky little shops as haberdasheries, tiny clothes shops, mini supermarkets… They make the town feel so authentic and real! Estepona is such an ideal place to live. The countryside with beautiful untouched nature offers a tranquil Andalusian lifestyle with a great traditional town at your doorstep.
Facilities & Services in Estepona
Although small, Estepona has everything to offer. There are several primary and secondary schools, state as well as private. Estepona also counts with international schools that follow an international curriculum. With regards to health services, you will find many private and state clinics. The nearest hospital is in Marbella.
Estepona has a variety of shops. Next to the quirky tiny shops, you will find chains as Mango, or Springfield in the Calle Real, as well as specialized local shops that give just that extra twist. During the summers, they organise afternoon and evening markets on the boulevard. Groups of friends and families gather here to walk up and down the boulevard together. Grandparents teach their grandchildren how to play chess. The different age groups sit on the benches and chat the night away, eating sunflower seeds. You can buy gorgeous jewellery, artisan bags and soaps, wallets, …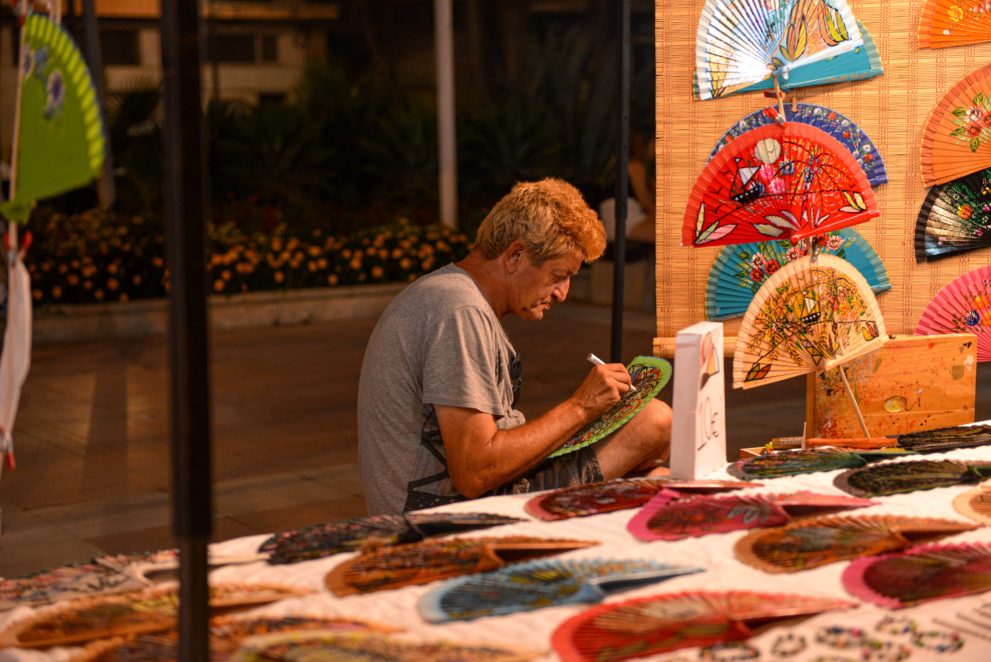 Danielle Ernstsen | 14th March 2023