The Cortijo Gaucin we are featuring today is a true representation of the Andalusian dream. Today more than ever people are looking for a place to live with space around and clean air to breath in. If it also has a patch to grow your organic vegetables, views to die for and stables for your horses, what more could you wish for?
Gaucin is a beautiful whitewashed village, tucked away in the mountains in Southern Spain. Yet at only a 25-minute drive from the beaches and the hustle and bustle of the Costa del Sol. For many years, its stunning nature, fabulous views and laid-back lifestyle attracts people from all nationalities and backgrounds.  They share a common value, to enjoy the good things in life! Whether as a permanent resident or a semi-permanent resident.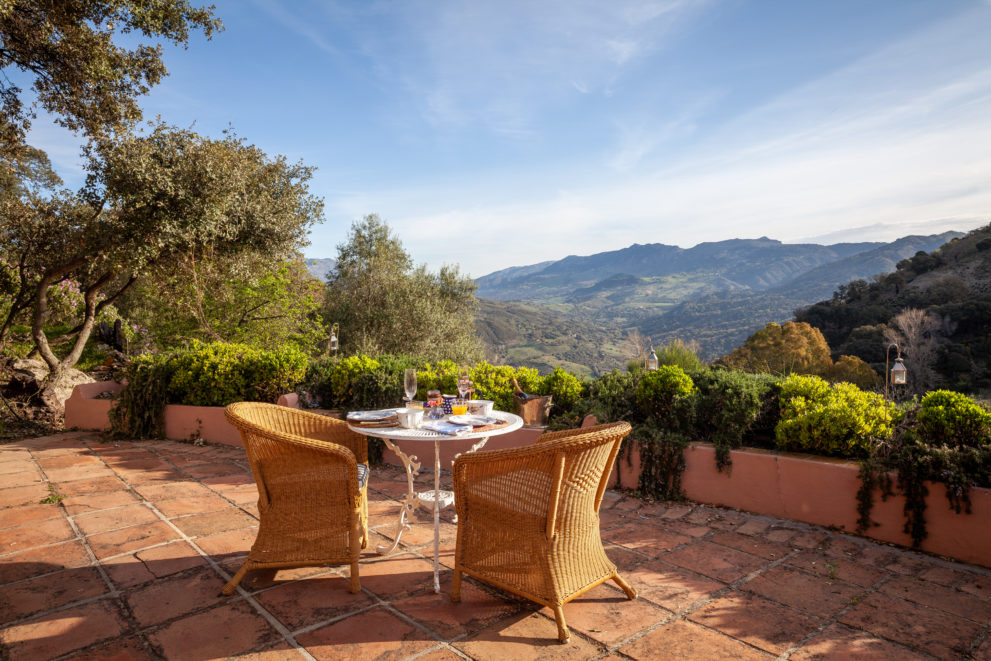 Scaling up or scaling down
Even though busy city-life has its attraction, it also has it's downsides. Firstly, many have started to realize that the 24/7 lifestyle and sharing facilities with millions of fellow inhabitants are not all it's up to. Secondly, they have seen what true luxury is, it being space, privacy and value. Therefore, country properties have gained tremendous interest during the COVID-health crisis. The luxury of having a large plot of land has proven its value during lockdowns. Yet the value goes beyond this. Cortijo Gaucin has so much more to offer! It offers the possibility to scale up your energy and do what really matters to you! To enjoy time with friends and family, with top quality food and wine, to inspire your creativity.
Cortijo Gaucin has next to the 4 bedrooms main house, 3 separate guest cottages. You could even run it as a guest house, a business training centre or a health retreat. The main house is beautifully converted from an old barn. A bright kitchen welcomes you in and leads into a spacious living room, surrounded by terraces. During summer, all French windows are opened, so inside is outside and vice-versa. The views from the terraces towards the Ronda mountains are breathtaking! On the ground floor, there is one bedroom with en-suite bathroom. The remaining 3 bedrooms are on the first floor, including the stunning master suite.
Guest accommodation and stables in Cortijo Gaucin
The 3 guesthouses all have a private lounge, a kitchen, two bedrooms and private outdoor areas. Guests can wander freely throughout the plot, enjoy reading a book on the lakeside or do some laps in the spectacular pool. Cortijo Gaucin has 8 boxes for horses, a small arena and fields for paddocks. Moreover, from your doorstep, there are many walking trails and hacks on horseback.
You cannot imagine the beauty of the nature surrounding this property! You hack or hike through an ancient, old oak forest. Some of the trees must be over a century old! Now in autumn, it's a must to go with a local expert on a mushroom hunt. For instance, the chanterelles and boletus mushrooms for example are typically growing in the oak forest. Local restaurant La Cuenca has them on the menu to enjoy! Whereas a top local restaurant, Platero, serves the chestnut menu in autumn.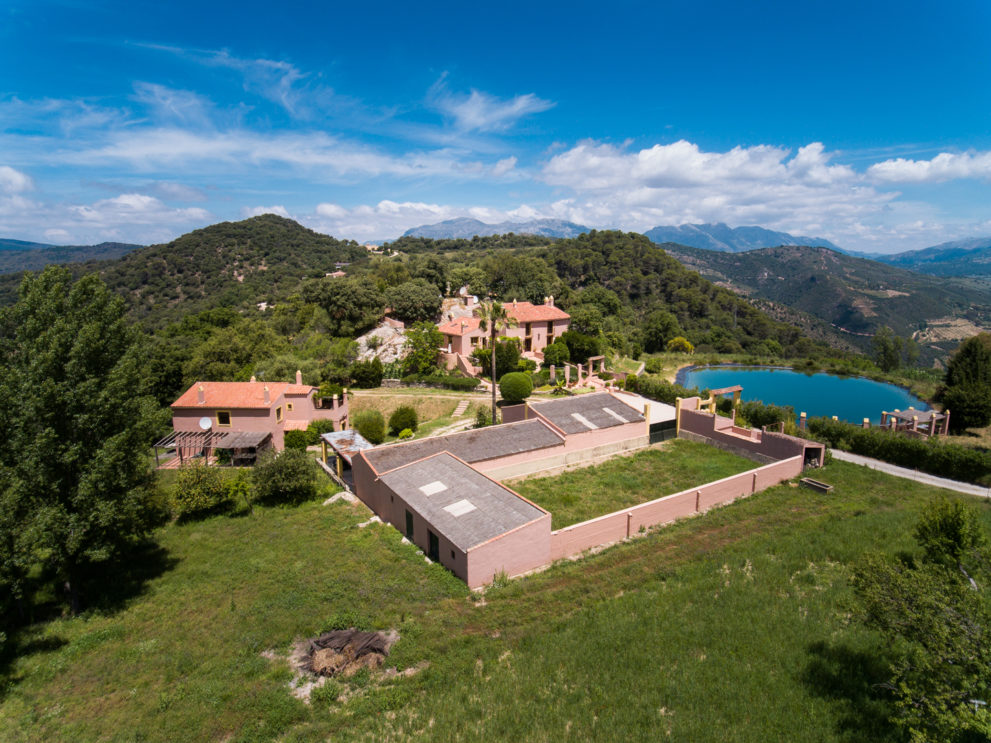 Living the Andalusian Dream
In conclusion, without any doubt, you will live the Andalusian dream in Cortijo Gaucin! To scale up your energy, to scale down your stress, to share the good things in life with friends, family and clients. 
Key details
Price: 1.650.000€
Plot: 66.000 m2
Built: 1052 m2 (684 m2 houses, 369 m2 stables and barn)
Beds: 10
Baths: 7
Pool: Private, 90 m2, 20 m x 4,5 m
More info follow this link 186-00772P or mail sales@villasfincas.com
Nienke Ernstsen | 13th November 2020