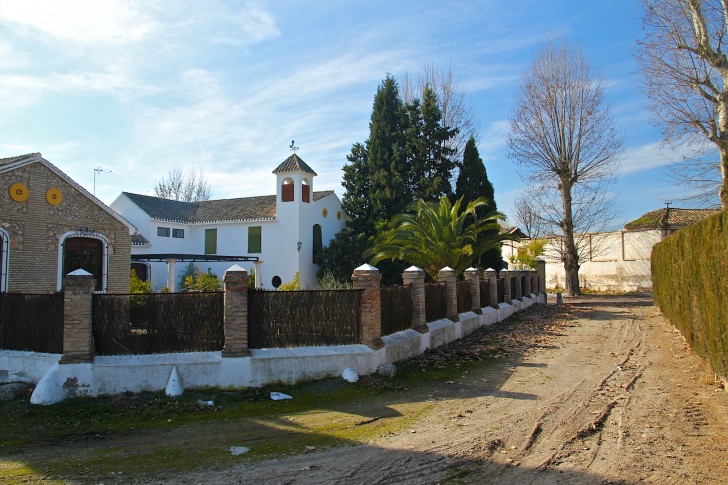 The Andalucian government has published some beautiful catalogs describing the most important agricultural buildings, better known as Cortijos or Haciendas, in the various provinces. These stunning books not only picture the most interesting agricultural buildings but also give a clear  insight of life on the country side throughout the history. In the Granada catalog appears  Cortijo el Alitaje. This cortijo finds its origin in the Moorish times. Some of the original walls are well preserved. It's main purpose in those days was the olive production. After the capitulation of the Moorish society the cortijo was taken over by a Catholic Order, the Cartuja de Granada'. The order wanted to extend the production of the Cortijo with grain. Since the land had it's own water supply a more efficient agricultural production and livestock was introduced.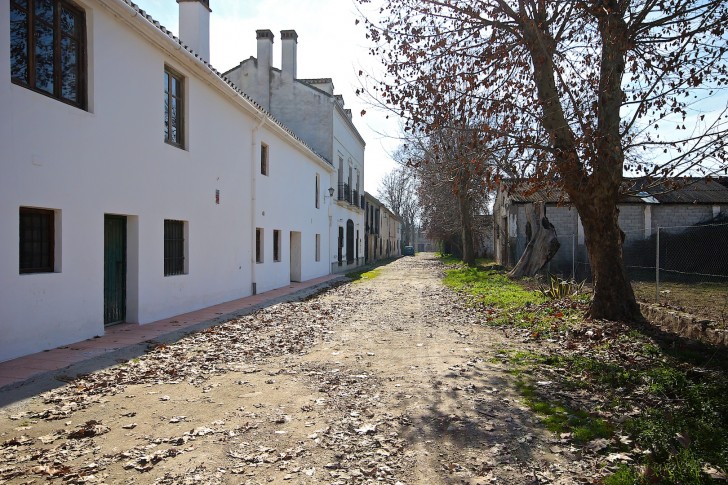 This all resulted in the constructing of the necesary chapel (16th century) and ofcourse stable for cattle and other livestock. A new olive mill, in mudejar style, was added in the 18th century. New demand for Olive oil from the United States and the rest of Europe  impulsed the production of olives again. Over the years however, the 'Granadiños' lost their competitive position in the olive market to the 'Sevillanos' who had a better distribtion network with direct access to the sea. In Granada the focus was back on the local, internal markets. At the end of the 19th century the production of tabacco was added, resulting in the construction of large drying rooms. By now the cortijo and all its different outbuildings formed a small hamlet.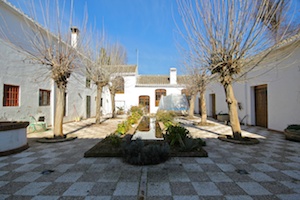 During the 20th century the cortijo lost its prime agricultural use and bit by bit the land and buildings were segregated for individual use. Nowadays the hamlet is divided in several private residences. One of which is for sale at Villas & Fincas.  The historical part of the Cortijo we have for sale counts with over a 1000 m2 constructed area and nearly 8000m2 of land. The property is only partly renovated and has remained many of its original details. This gives this Cortijo an unbeatable feeling of history and charm. The water feature in the courtyard brings you back to the old Moorish days and the original beams in the stables show the simpler Christian architecture . This is true authenticity, this property oozes Andalusia! Click here for more info….
Oscar Ernstsen | 9th February 2012