Aracena is a town located in the province of Huelva. It is part of the so-called Sierra de Aracena and Picos de Aroche mountain ranges. Also forming part of the Sierra Morena mountain range. A place of indescribable natural beauty, which inadvertently transports you to history. Hence, it is one of the most wanted towns in Spain to visit!
The town is surrounded by cork oaks with ferns at their feet. It is located at one hour from Seville and its airport, and one hour and 20 minutes from Gibraleón (Huelva) airport. Here the fields are always looking green. It is undoubtedly an ideal place to fulfill the dream of owning a hunting farm and to be able to enjoy this marvel of the locals, its festivals and its traditions. To name a few: the Romería de la Divina Pastora de las Almas, in early June, the big fair in August and the regional Iberian ham and pig fair in October.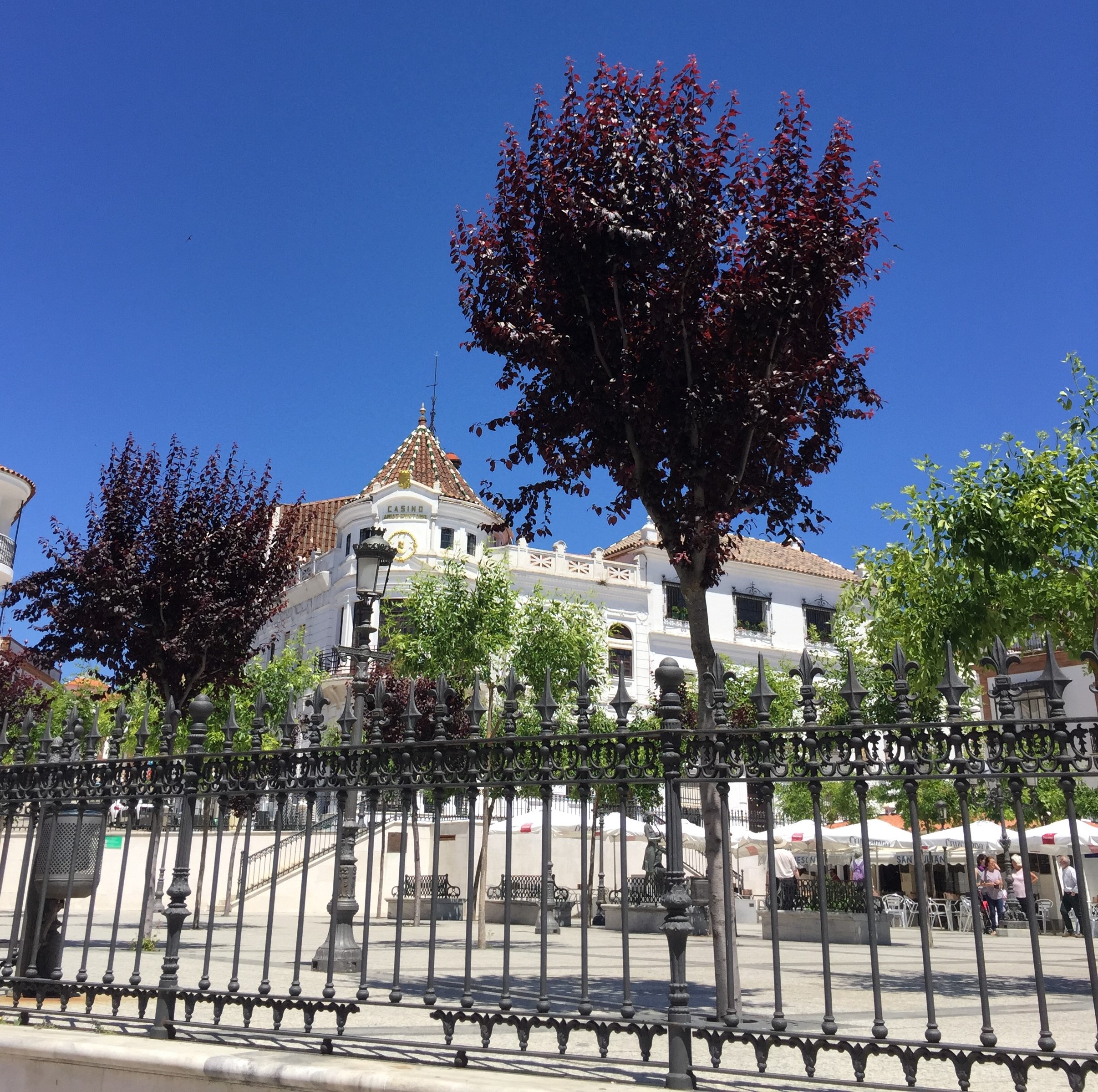 What to do in Aracena?
Aracena's history goes back all the way starting with prehistory, of which it conserves archaeological remains. But Aracena became more important as a Muslim town during the Al-Andalus period, between the 10th and 13th centuries. It has a large number of places to visit. Among others, the Grotto of wonders, a cave with impressive stalactites and stalagmites that will leave you speechless. Another, the Fuente del Concejo public laundry where women once washed the household laundry! The Castle's Priory Church is also remarkable. Many of the most important buildings in the town were designed by the famous Seville architect Anibal González.
In addition, Aracena and its surroundings are known for its fabulous nature. There are plenty of trails to explore the area, on foot or on horseback. Aracena is also well known for its hunting. Its nature offers a spectacular environment for big game hunting. It has species such as wild boars, deer, mouflon and fallow deer, among others. We offer a variety of hunting estates with hunting grounds for sale in Andalusia. They are truly spectacular in the province of Huelva.
Where to eat in Aracena?
If Aracena is famous for something, it is for its Jabugo ham with Denominación de Origen, the prestigious product classification label guaranteeing its quality. The magnificent native acorns result in the ham having a delicious flavour that you will not forget! Nor can we forget the tasty goat cheese from the Sierra de Aracena or its famous mushrooms. Some of the typical dishes of Aracena are tomato soup, winter gazpacho or serrano ratatouille. Aracena has a large number of bars and restaurants to enjoy delicious meals together with friends and family. These include the Jesus Carrion restaurant, Montecruz restaurant or Juantxo restaurant, where you can enjoy exquisite dishes in a pleasant setting.
Services in Aracena
Aracena cuenta con bastantes supermercados de distintas cadenas y tiendas típicas de pueblo donde encontraras todo lo que necesites. Además, cuenta con ferretería, carnicería, varias sucursales bancarias, centro de salud, farmacia, etc. El hospital más cercano es el Hospital General de Riotinto, que se encuentra a unos 30 minutos aproximadamente. Además, cuenta con hoteles y alojamientos rurales donde poder hospedarse y disfrutar de esta maravilla de pueblo. Cerca encontramos otras localidades como Los Marines y Linares de la Sierra.
Sin duda es un lugar para vivir cerca de la naturaleza y disfrutar de la paz y tranquilidad de pueblo pero a pocos kilómetros de una ciudad con todo los servicios.
Aracena has many supermarkets and typical village shops where you will find everything you need. In addition, it has a hardware store, butchers, several bank branches, a health centre, pharmacy, etc. The closest hospital is the Riotinto General Hospital, which is approximately 30 minutes away. In addition, it has hotels and rural accommodations where you can stay and enjoy this wonderful town. Nearby you can explore other towns such as Los Marines and Linares de la Sierra.
It is undoubtedly a place to live close to nature and enjoy the peace and tranquillity of the town but a few kilometres from a city with all services.
Aurelia Pérez Romo | 22nd April 2020