The best finca in Casares is located on a peaceful spot in the mountains. Very attractively priced!  I have known Casares for nearly 20 years now. I fell in love with its charming streets and corners. And with our agency Villas & Fincas Country Properties, I also discovered the hidden treasures of Casares, the stunning fincas and country houses in the mountains. To own a finca in Casares, in the mountains, is a dream we often assist to fulfill for our clients.  This charming finca more than deserves to be featured!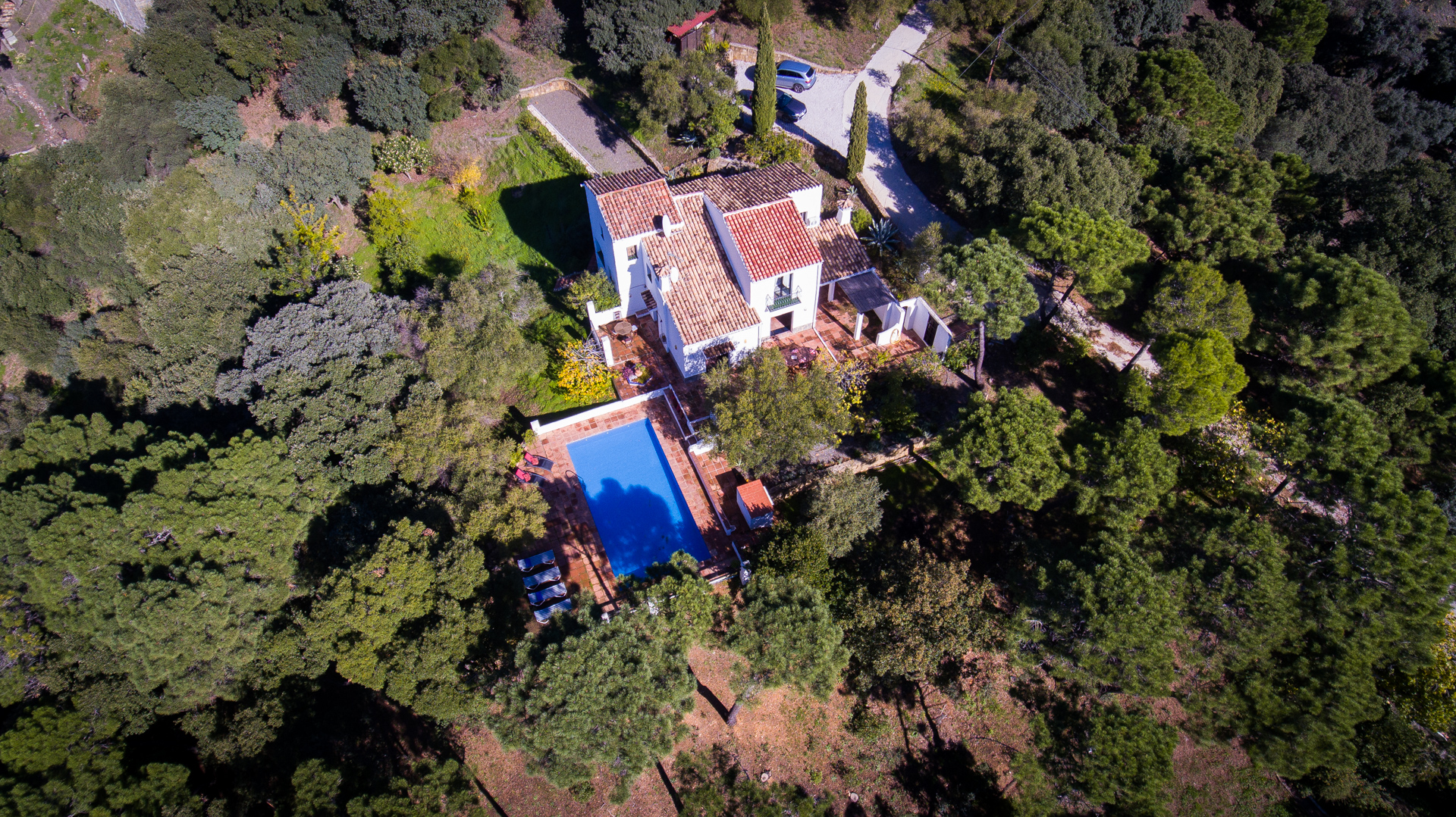 It is nested in the beautiful area of Celima, with easy access and surrounded by other quality Country Villas. This finca offers the privacy and tranquillity that you desire when you are looking for a finca in Casares, Andalusia. The property is versatile, as it could suit multiple uses. It is an ideal holiday home but could just as easily be your (semi) permanent residence.  You can easily decide to live here a good part of the year.
The split level living area has a warm and cosy feeling that invites you to gather with family and friends. It opens to a large terrace, prepared to enjoy the more than 320 sunny days per year that we have in Casares. Outside and inside areas fuse into one another and leaves it for you to decide to enjoy the sun, to relax in the shade, to have a lazy afternoon at the pool, or snug on the sofa with a good book. Wherever you are, you are still overlooking the stunning surroundings and enjoying the overwhelming views towards the Mediterranean Sea.
Mountains and Forest
It surprises me every time again how beautifully this finca in Casares is located. The finca is at approximately at 400m above sea level, in the midst of a pine and oak forest. In summer the rattling-cum-buzzing sound from the cicadas reaches a peak on the hottest afternoons and then suddenly disappears as the sun goes down.  It makes you feel on holiday, even if you aren't! Many hiking trails can be started from your own doorstep. Higher up into the mountains or following the ridge towards the village where you treat yourself on a nice cold drink on the village square.
Even though you are up in the mountains, social life is not far away. At just a 2 minute drive you will find one of the best restaurants in the area, Arroyo Hondo  Next to enjoying a fantastic meal this is also the place to meet up with friends and neighbours. Arroyo Hondo is just one of the excellent restaurants Casares has to offer. You don't have to go far to find a traditional Spanish meal in Venta Victoria or the famous country cocktail bar from Venta Garcia. Last but not least, don't forget the restaurant Sarmiento that offers next to a superb meal the best views over the village Casares.
This finca in Casares makes you feel on holiday, even if you aren't!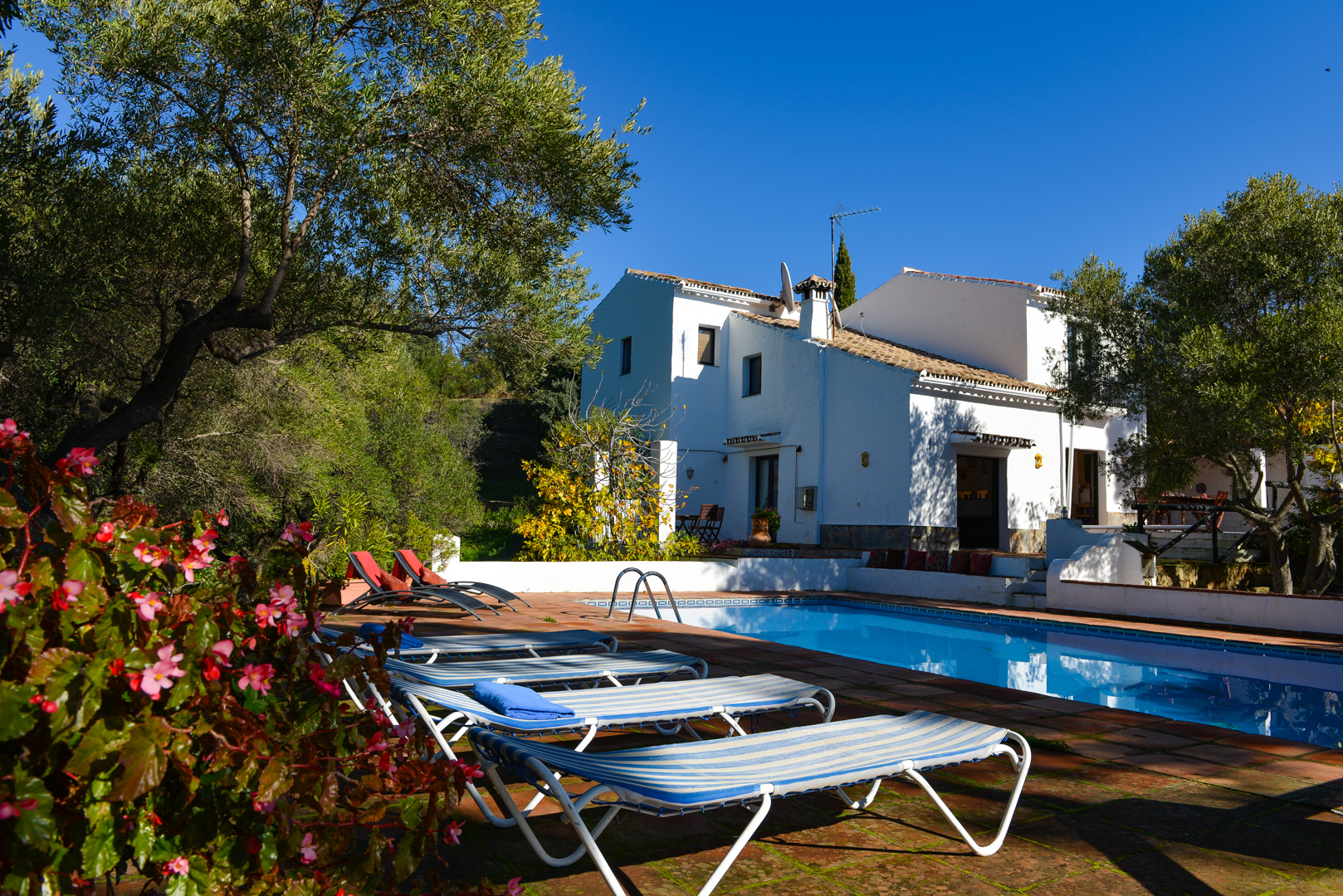 Lock up and go Finca in Casares
Another attractive characteristic of this finca is that it can also be an excellent 'lock up and go' holiday house. It's ideal for those who live permanently in the city, and who seek the tranquillity of the rural environment from time to time. For them, this is a charming and comfortable finca with low maintenance to use as holiday or weekend property. As a nice extra, by renting out the house when you are not using it yourself, you can easily get an income to cover the running costs of the finca, as these country properties are successfully rented for holiday lets.
Some people find in these peaceful mountains the perfect place to stay with their family; others find it the perfect escape from their busy lives or cold countries. The truth is that this property can match all these needs! It is very attractively priced at present, so please don't hesitate to contact us if you don't want to lose this opportunity!
Anita Schmidt | 4th June 2019