"It's the most wonderful time of the year!". We would like to start this Christmas Newsletter with the phrase from one of the famous Christmas Carols. Released in 1963 by the pop singer Andy Williams, on his first Christmas album. For many of us, this time of year reflects a celebration of wonderful moments. It is generally seen as a holiday in which family and friends gather, in cosy decorated and inviting environments. To share good food, presents, and above all, quality time with each other!
It is also a time to reflect on another year passed, and to plan for what is yet to come in the New Year… 2019! Like every year, we would like to share with you Villas & Fincas' reflections and future plans. We are looking back on a successful 2018, despite the turbulent times at present, we are optimistic about the New Year. The Andalusian Lifestyle will not lose its attraction, ever!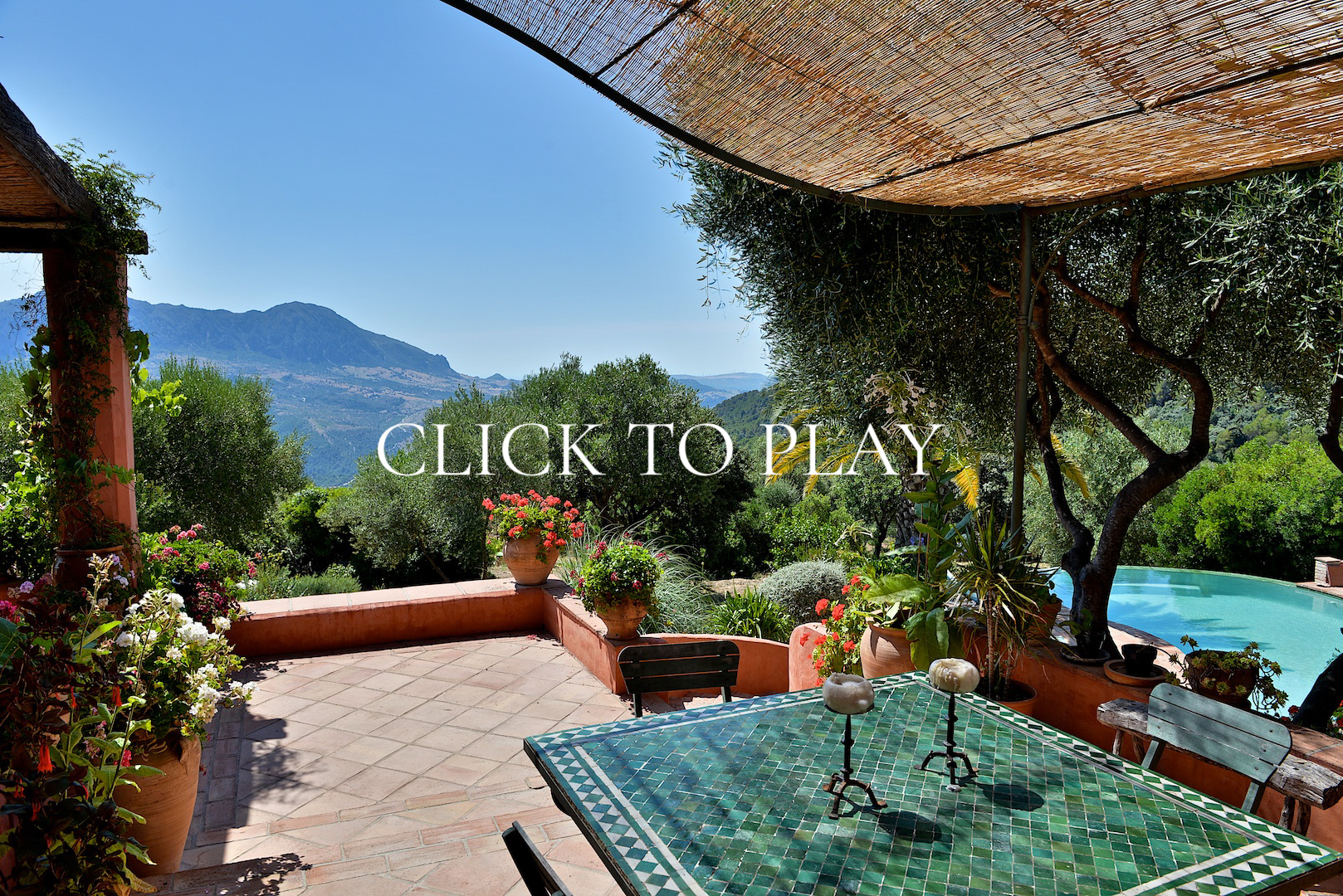 Looking back on 2018
2018 has been a very satisfying year for Villas & Fincas. The start of the year was comfortable, with a series of contracts signed, waiting to complete during the year. The confidence in the Real Estate Market in Andalusia kept rising, generating enquiries from Northern European countries and the USA. Due to the fantastic weather in January and February, we continued quite busy during these normally quiet winter months. And this continued up to mid-June. The summer months, on the other hand, marked a difference. They were quieter than years before. We blame the World Cup and the extremely warm summer in Northern Europe! It picked up again after the summer but did not get back to the high of the first half year.
In general, agents on the Costa del Sol have seen a decrease in web visits and enquiries during this second half of the year. So have we. It didn't affect our sales, however. Our focus and dedication to get the right properties listed, at the right prices and with the correct paperwork in place, helped to build confidence with our purchasers. More than once we hear back tat our website with the exclusive selection of Andalusian country properties is almost addictive! Clients are flipping through, over and over again, and see themselves living that dream! Purchasers come from the Scandinavian countries, Germany, Belgium, France, Switzerland, Spain, UK, Holland and even the USA. Although from different nationalities, they have a lot in common. Without exception, our clients are looking for a better climate, to enjoy outdoor living all year round. On top of that, Villas & Fincas clients are looking for a stunning natural setting, a little bit away from the crowd. They love the authenticity of the Andalusian countryside and the peace and quiet nature give us.
We thank all our clients for giving us their trust in 2018. We are happy we have found their dream property in Andalusia. That is what we stand for! And we continue to do so in 2019. Carefully listen to our client's wishes and find the mountain villa, the Cortijo, the equestrian or hunting estate they have pictured in their heads and assist to fulfill their dream. We end this year confidently, again with a series of signed contracts to be completed in 2019 and a short list of clients who are flying out at the beginning of the New Year.
The Spanish and Andalusian market for 2019
The economy may not be as stable as we would like it to be and there are some serious topics that affect social stability as well. Brexit leaves us with many uncertainties; the French yellow vest protests shows that there is a large group of people that feel unheard; Italy is having difficulties to comply with EU norms, to name just a few. We live in a changing world in which a new balance is yet to be found. Yet, it seems that our clients at this point, choose to set out their own route. We expect new deals in all segments, even above the three million euros market. The number of enquiries is still very satisfying, in all price ranges, and we see a growth in the top luxury market.
Our new website definitely helps in this perspective. The information world is getting more and more visual. Our improved website is set up to provide this visual information, quick and efficient on every device. We have extended information on the different areas we are active in and are adding Blog Posts and drone videos almost every day. Upgraded with the latest SEO software, the website is generating the best exposure possible in our specific market segment. Browsing through the Villas & Fincas property portfolio is a true pleasure. Furthermore, we continue to explore new markets and networks in order to get the best exposure for the exclusive portfolio we represent.
The Spanish data on the housing market endorses our optimism for 2019. They show that foreign buyers are still keen to buy property in Spain. Despite Brexit, the British buyers are still in first place. Followed by the French at second, and the Germans at third place. In our specific market segment, we do not see this reflected. Our market is far more diverse.
With regards to pricing, we expect a stabilisation in 2019. The supply of luxury country estates is limited. Regulation limits building on the countryside to an absolute minimum. The older cortijos and country houses do not always meet the qualities our clients are looking for. Necessary reforms and regularisation put a brake on the pricing. When all paperwork is in place and the authentic charm of properties is brought back to life, these properties are all unique gems and that will be reflected in the price.
Christmas Holidays
The Andalusian architecture, language and gastronomy incorporate elements from a variety of cultures. Somehow, the Andalusians have been able to unite these different elements into a style that attracts people from all over the world. The beauty, the singular taste and the expressive language have grown by connecting people and thoughts from different backgrounds. It is our honour and privilege to share this lifestyle with you.
We wish you all a very happy Christmas holiday. We thank you for your trust in our company and we would also like to take this opportunity to thank our bast team of collaborators, lawyers, architects, designers and agricultural experts. Who are always ready to assist in making dreams come true!
Merry Christmas and here's to a fantastic, bright, sunny and adventurous 2019!
Oscar, Anita, Aurelia, Luna & Rebecca.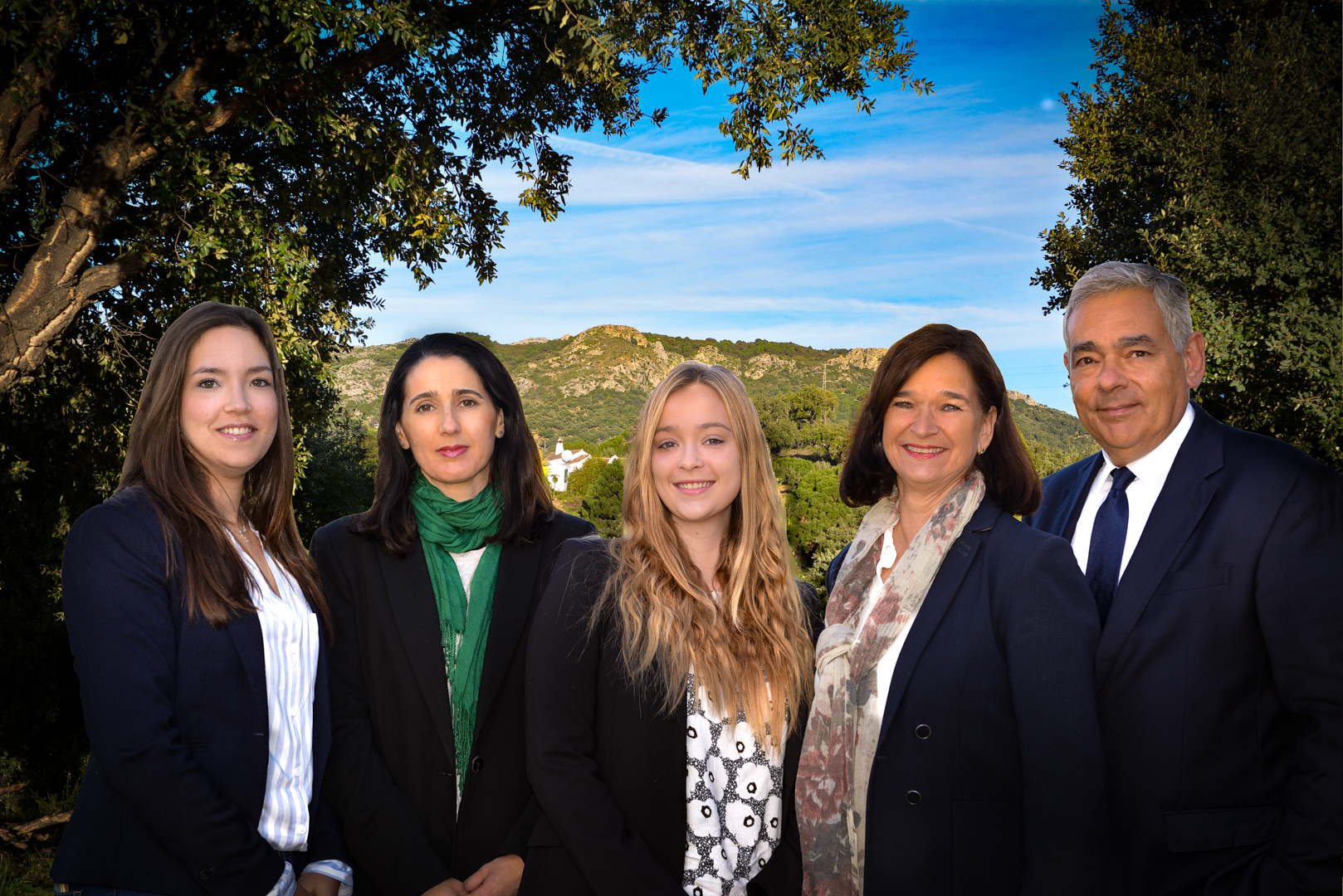 P.S.: Our office will be closed from the 24th of December until the 2nd of January 2019. During these dates, we work by appointment only. From the 2nd of January onwards, our team will be present in the office again to assist you with all your queries.
Rebecca Marriott | 19th December 2018