The low-interest rate at the bank and unstable stock market make investing in property still very attractive. That is why we want to feature two specific investment opportunities in Casares. One is located in Celima, a very sought after area in the mountains. This country property can offer a very interesting ROI by reforming and selling again. The other is located in the Acedia valley and generates a generous rental income. In short, ROI's that the bank will not be able to give you yet!
Investing in property in Casares can be lucrative in two ways. You can buy an old property, do it up and sell it for a lot more than you invested. Or you can rent out your property, for long or short term rentals, so it generates a steady income. The big advantage we have in Casares is that you are in a top holiday destination. Short term lets may be a bit more labour intensive, yet they can generate a fantastic income on your property.
Purchase, reform, sell
The first property I would like to feature is pictured above. The view says it all. It is a fabulous country house in Casares hills, originally built in the 90's. The house has a lovely feel to it and is beautifully located, surrounded by ancient, old cork oak and boasting a stunning view towards the Mediterranean. The main house has 3 bedrooms and bathroom. Furthermore, with a separate entrance, there is a one bedroom guest house with open kitchen, salon, bedroom and bathroom. A lovely protected pool area is accessible by both main house and guest house. The house is in desperate need of upgrading to today's standard, plus clients today want to enjoy the view inside as well as outside. The project would consist of redoing floors, with underfloor heating, rerender inside and out, opening up the South facade with floor to ceiling windows, enlarge the South facing terrace and add a traditional beamed pergola. The pool patio needs a similar pergola and an outside kitchen with bar. The guest accommodation needs some proper repairs, after which I would create two luxury bedrooms each with its own bathroom en suite. The garden needs a finishing touch. One could create an entrance courtyard with fountain, the flowerbeds need to be rejuvenated and behind the house is room for a small ecological vegetable garden. An irrigations system will ensure flowers and veggies throughout the year. I would make pathways throughout the plot to create private spaces with hammocks and lounge chairs, maybe even add a tree hut. Total investment is estimated at 725.000€ after which the house can be sold for 925.000€. Return on investment after costs and taxes roughly 15%. Estimated completion time 2 years. A nice example of investment opportunities in Casares.
Investment opportunities in Casares through rental income
Another way of getting your ROI is renting out. The supreme location of Casares helps in this perspective. We have a villa for sale that is favoured as a wedding location. They basically cannot cope with the demand. The venue could be sold out for the coming year already.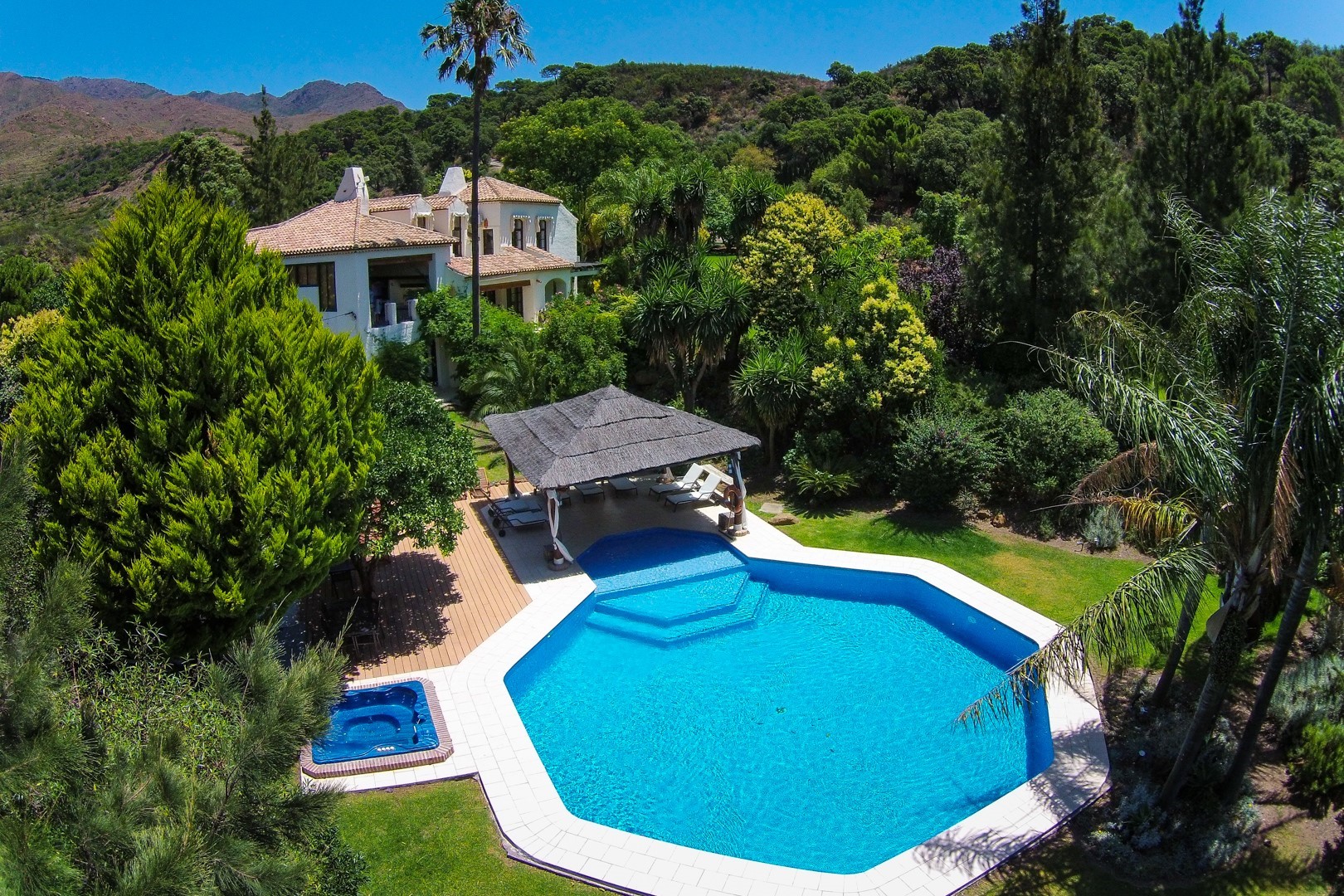 This villa has come up for sale due to personal circumstances. It is an extremely interesting investment. Not only are the contacts in place to ensure bookings, there is also an experienced team that runs this villa as a Swiss watch. At present, the focus lies on providing the accommodation. There is no involvement in catering or entertainment. They also keep the limit of the 90 days rentals in consideration and still it provides a yearly ROI of 6%. Changing the tourism license, allowing to extend the rental period and providing catering could generate an ROI of 10%. So it is even possible to grow the business. Weddings are the cash cows, yet with some extra marketing locations like this are extremely wanted for retreats, painting and cooking workshops and also for business strategy sessions. Demand is high and supply is limited.
If you are interested to look at different investment opportunities in Casares, please don't hesitate to contact us. We collaborate with an extended team of professionals, including architects, builders, interior decorators, rural tourism specialists and tax advisors. We assist our clients not only in the purchase but also sharing our knowledge and network to make your investment profitable.
Anita Schmidt | 29th June 2018